Tojo Museum of History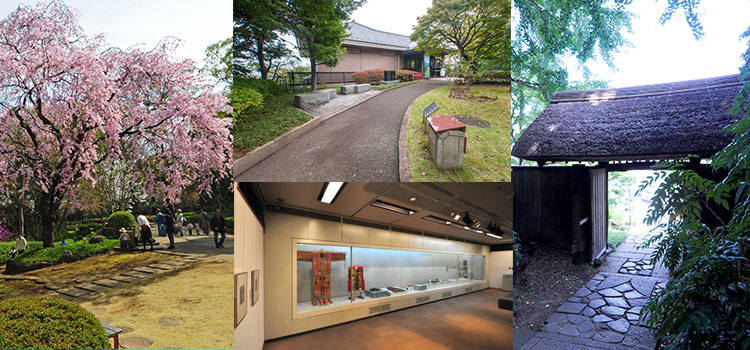 ■Tojo Park
■Tojo Museum of History
■Tojo-tei House: a nationally designated Important Cultural Property
■Old Akitake Tokugawa Garden: a nationally designated Site of Scenic Beauty
■Akitake Tokugawa
■Yoshinobu Tokugawa
■General Information

---
Tojo-tei House and Garden(Nationally designated Important Cultural Property & Nationally designated Site of Scenic Beauty)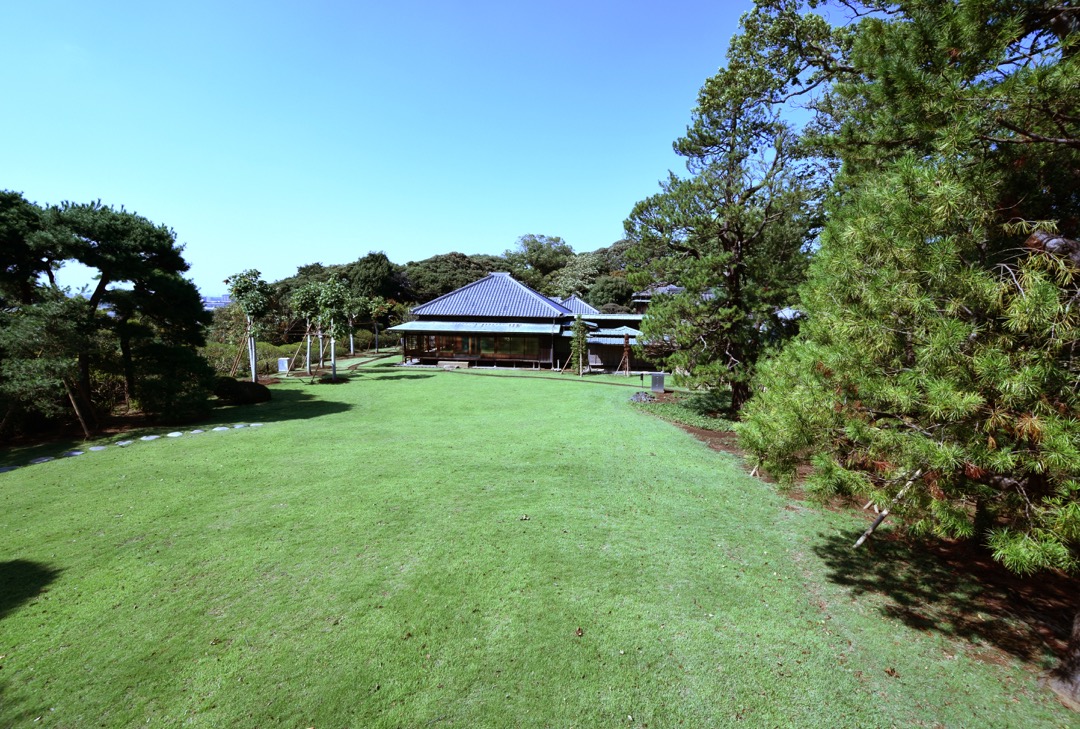 Tojo-tei House was finished in April 1884 after a construction period of approximately two years. It is a wooden two-storey building in a pure Japanese style. Later, Tojo-tei House was extended. There are currently nine buildings connected by corridors with a total of twenty three rooms. While Tojo-tei House is basically in the style of a feudal lord mansion, its scale is significantly smaller and it is possible to see from the floor plan that life here was very different. Although the buildings have been made with abundant use of the best cedar wood, the ornamental features are quietly elegant so as to complement the minimal space.
If you go past the pine forest in the southwest direction, there is one more garden that incorporates an arbor. Akitake Tokugawa poured his heart and soul into the surrounding garden so he could sit and enjoy the lovely view from the parlor.
In this Meiji-era garden, the lawn, grown using Western techniques, is surrounded from the direct south to the east by a row of Japanese umbrella - pine and on the northwest by a stand of Chinese parasol tree, while there is another garden with an arbor over the pines to the southwest. This is the oldest remaining lawn grown using Western techniques in Japan, and the method of using stands of trees as the principal landscaping is not seen anywhere else. Another highlight is the view of the Edogawa River and Mt. Fuji that can be viewed in a westerly direction from Tojo-tei House. The Old Akitake Tokugawa Garden (Tojo-tei Garden) website has more details on the garden.
Tojo-tei House: a nationally designated Important Cultural Property
Old Akitake Tokugawa Garden: a nationally designated Site of Scenic Beauty