Collection Exhibition Venetian glass and contemporary artists
Collection Exhibition Venetian glass and contemporary artists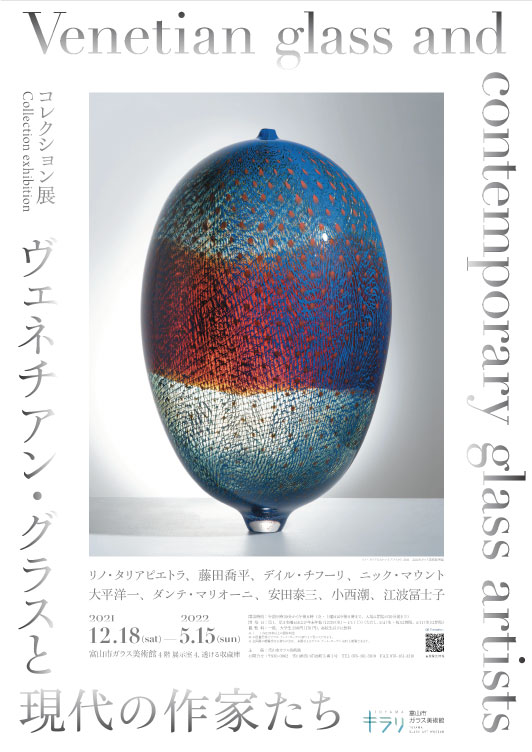 In this Collection Exhibition, we introduce works of the artists who display their unique expressions while incorporating the technique of Venetian glass including Lino Tagliapietra's works that we newly added to our collection in 2020.
Among glass artists who produce their works using the glassblowing technique are not a few who learn the traditional technique of Venetian glass. They form their works by utilizing the soft movement of molten glass while sometimes rendering delicate patterns and decorations through the sophisticated blowing technique. The attitude of pursuing their own expressions as they learn a vast amount of knowledge and history of Venetian glass can be seen among artists, firstly Tagliapietra who refined his skills in Murano, the home of Venetian glass, and Dale Chihuly, Fujita Kyohei, Ohira Yoichi who made their works together with Venetian glass makers as well as Dante Marioni, Nick Mount, Konishi Ushio, Enami Fujiko and Yasuda Taizo who are actively working at present. Through the works of the artists who established their individual expressions, we aim to unveil various representations that spread along the axis of the Venetian glass method.
Venue:
Toyama Glass Art Museum 4F Exhibition Room 4 & Transparent Storage
Dates:
Saturday, 18 December 2021-Sunday, 15 May 2022 (tentative)
Hours:
9:30-18:00 (until 20:00 on Fridays and Saturdays )
*Latest admission is 30 minutes before closing
Closed:
First and Third Wednesdays, 28 December 2021-1 January 2022, 11 May
(except for 4 May)
Organizer:
Toyama Glass Art Museum
Number of works :
27 pieces * Apart of works change during the exhibition period.
Artists
Lino TAGLIAPIETRA, OHIRA Yoichi, FUJITA Kyohei, Dale CHIHULY, Nick MOUNT, Dante MARIONI, YASUDA Taizo, KONISHI Ushio, and ENAMI Fujiko
(Order in which exhibited)
*Reproduction of photos are prohibited.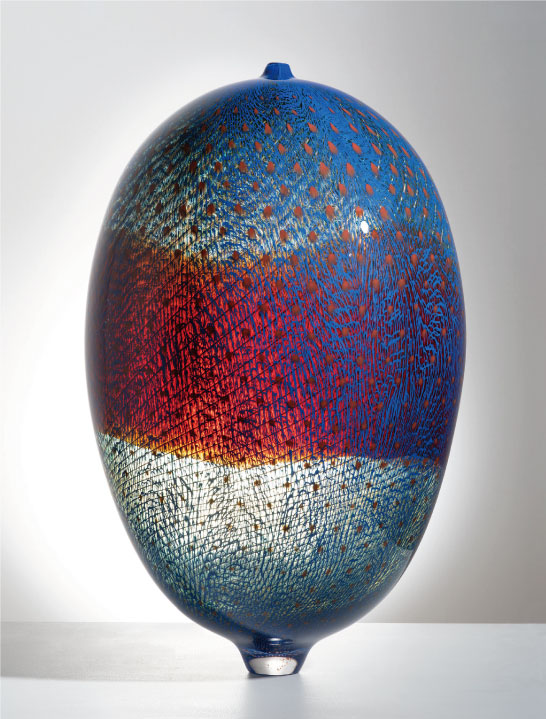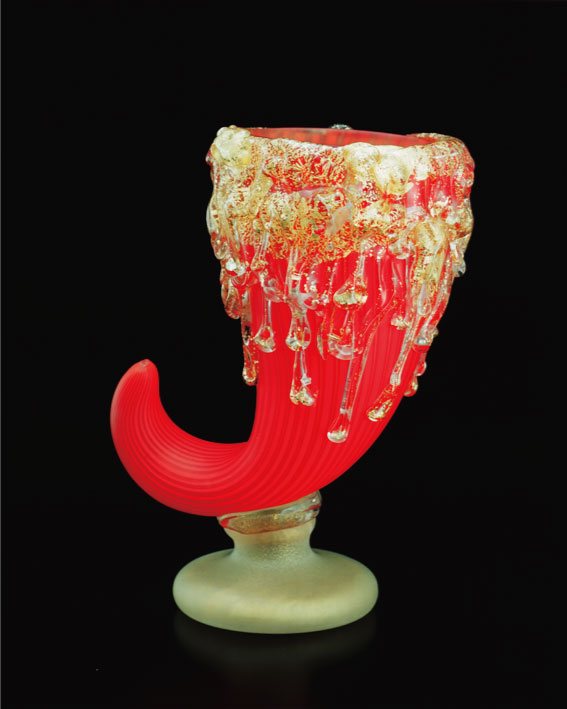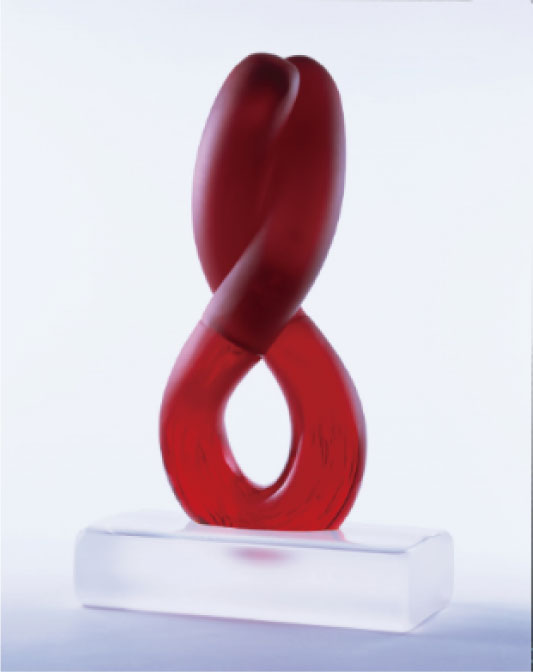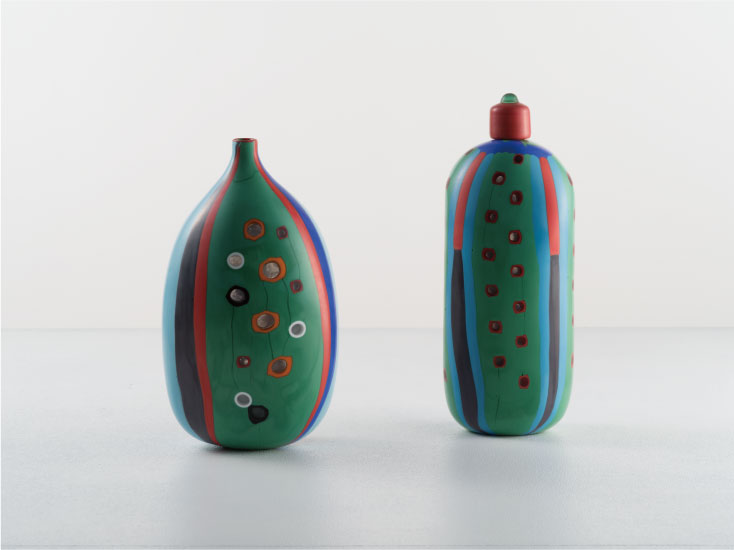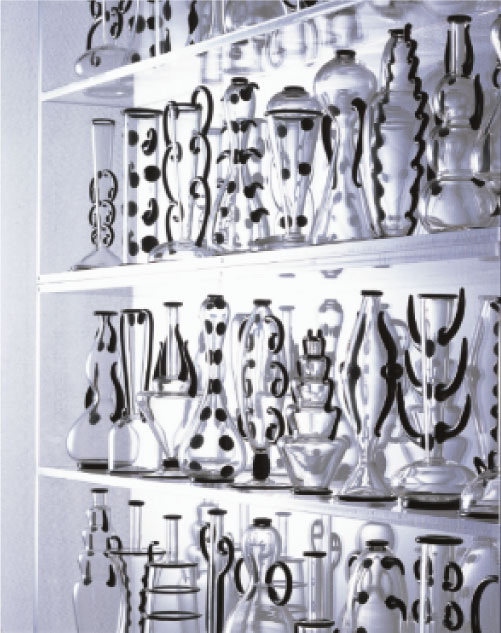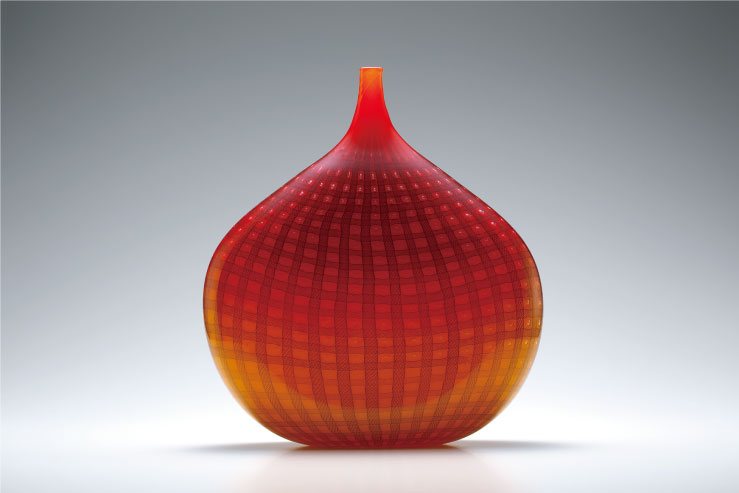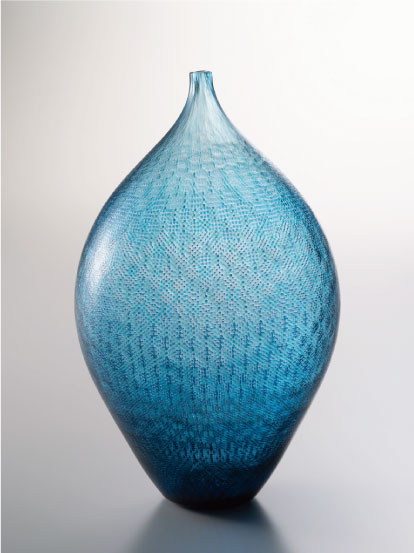 ---
Admission
<General Public & College Student> 200 yen (170 yen)
*Price in brackets for groups of 20 or more.
*Admission fee is free for high school students and younger.
*Tickets also allow admission to the Glass Art Garden at the 6 floor.
---
Related Programs
Curator's Talk
The exhibition curator gives a talk to introduce the show. (Language: Japanese)
Date & time: 14:00- 23 January, 27 February, 27 March, 3 April and 8 May 2022
Venue: Toyama Glass Art Museum 2F Conference Room 1&2
*Free admission / No reservation
*These talk events are all in Japanese.
Related programs may in some cases be canceled or changed. Please refer to the Museum website for updated information.
---
Access
From Toyama St.
20 minutes walk
From Toyama St., take the Tram (Shinaidensha) for Minami-Toyama-Eki-Mae and get off at "Nishicho". 1 minute walk.
From Toyama St., take City Loop Line (Shinaidensha Kanjo-sen) and get off at "Grand Plaza Mae". 2 minutes walk.
Required time
Approx. 10 minutes from Toyama St. by Tram (Shinaidensha)
From Toyama Airport
From Toyama Airport, take a local bus called Toyama Kuko-sen (Toyama Airport Line) and get off at "Sogawa". 4 minutes walk.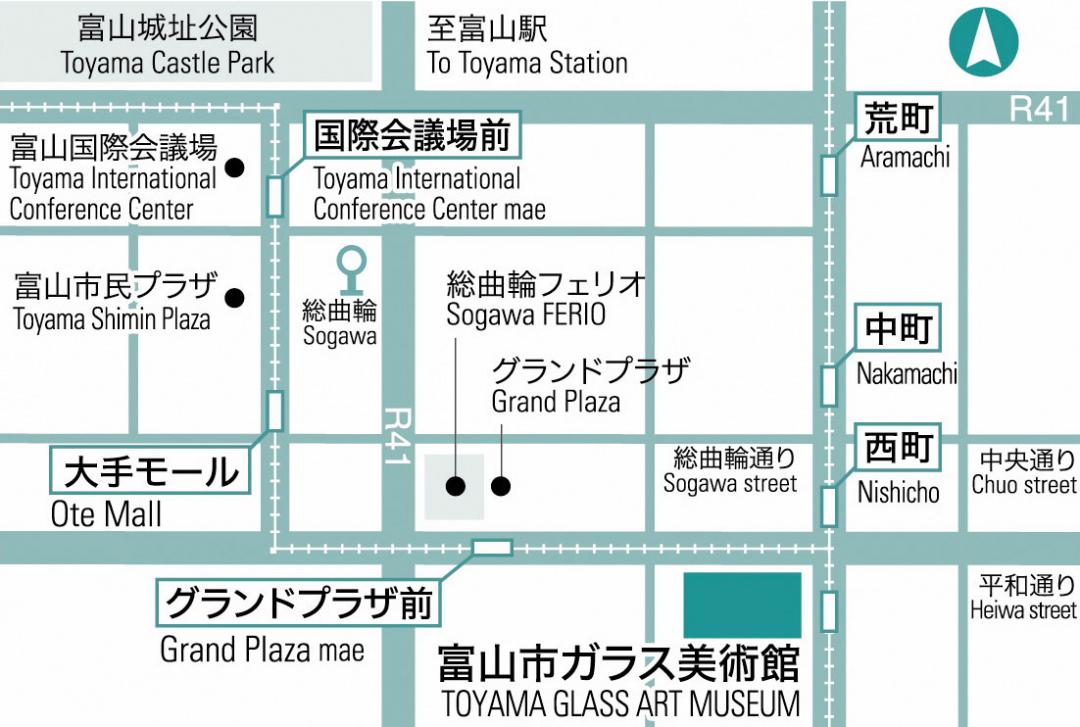 〒930-0062
5-1 Nishicho, Toyama City, Toyama 930-0062, Japan
TEL 076-461-3100
FAX 076-461-3310
https://www.toyama-glass-art-museum.jp/en/