Toyama City's encounter with glass and its Glass Art Museum
Toyama City has carried out various initiatives as "Glass City Toyama", aiming to train a new generation and promote culture and industry, with glass community development positioned as a pillar of city policy.
The origin of glass art in Toyama stems from the tradition of patent medicine, which goes back more than 300 years. Production of glass vials flourished in the Meiji and Taisho periods, and it is said that there were 10 or more glassworks with melting furnaces centered around Toyama Station in the pre-war years. In this way, attention was given to the future prospects of glass and its affinity with the people of Toyama City based on Toyama's history of having many glass workers, and initiatives toward becoming "Glass City Toyama" began in 1985 when the "Shimin Daigaku Glassworks Course" was opened.
Toyama Glass Art Museum was opened on Saturday 22nd August, 2015 as an
appreciation space
, bringing together glass community development that had taken place over more than 30 years, including the installation of facilities such as the Toyama City Institute Of Glass Art
learning space
and the Toyama Glass Studio
production space
.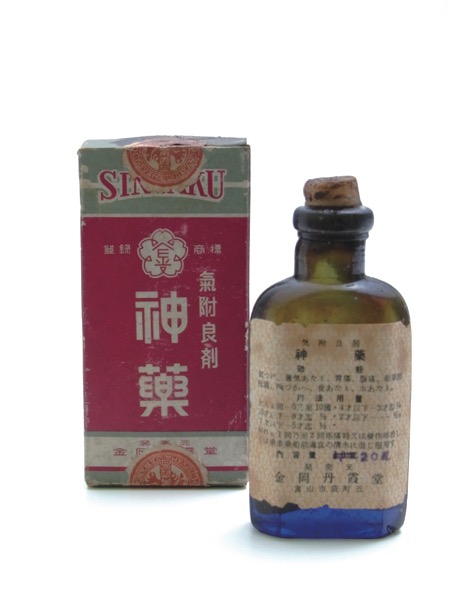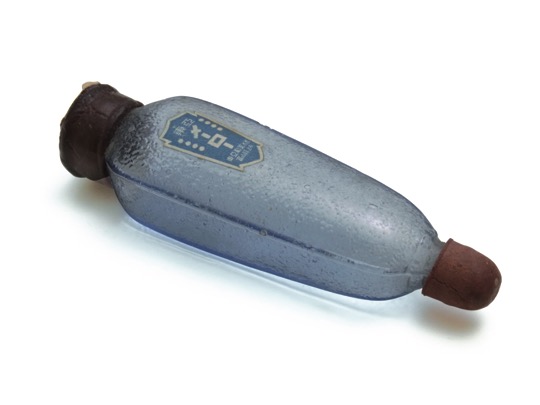 Vials produced in early to mid-Showa period
The TOYAMA KIRARI complex, which includes facilities such as Toyama Glass Art Museum and Toyama City Public Library, was designed by world-famous architect Kengo Kuma. The building's exterior combines differing raw materials of graphite, glass and aluminum in a design that evokes the rich expression of the Tateyama mountain range, while the interior is a warm, open space using louvers produced in Toyama Prefecture. Since the complex is located in the center of the city, it is expected not only to play a role as a base for cultural art, but also to create new appeal in the Toyama City downtown area.In the "Glass Art Garden" found on the 6th floor of Toyama Glass Art Museum, which displays an installation (spatial art) made by the studio of Dale Chihuly, who is a leading figure of contemporary glass art and has even become a symbol of the museum.
Learning space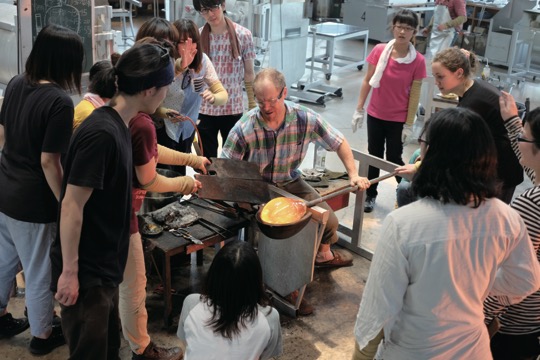 Toyama City Institute Of Glass Art
Production space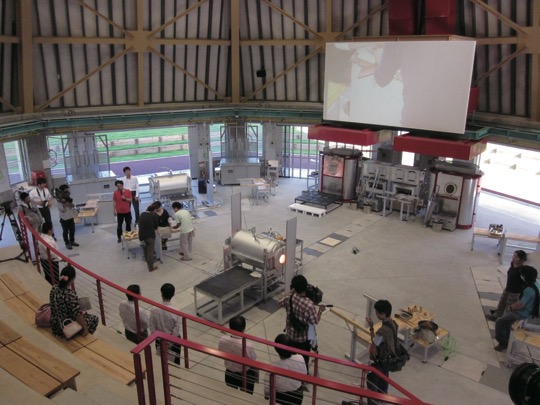 Toyama Glass Studio
Appreciation space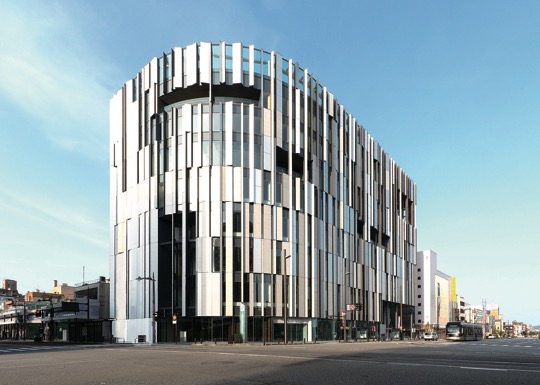 Toyama Glass Art Museum