TOYAMA GLASS ART MUSEUM - Floor Guide -
Summary
With the grand vision of creating a "Glass Art City, Toyama" Toyama Glass Art Museum opened in August 2015. Toyama Glass Art Museum was built in TOYAMA KIRARI, a composite facility, which is also occupied by the Toyama City Library Main Building. As the Art Museum is located in the city center of Toyama City, it not only serves as a hub of art and culture, but it also plays a role of generating new attraction for the city center.
Kengo Kuma, a world-renowned architect, designed this building. The Exterior of the building resembles the ever-changing Tateyama mountain range, and was built with a combination of different materials, such as granite, glass, and aluminum. The interior, on the other hand, makes full use of louvers that use materials from Toyama Prefecture to create an atmosphere of warmth and openness.
The Art Museum holds Permanent Exhibitions, such as the Collection Exhibition showcasing the contemporary glass artwork that belongs to Toyama City. In the murals of the display rooms and the library, there is the "Glass Art Passage" that displays artwork from artists associated with Toyama. Additionally, on the 6th floor, there is the "Glass Art Garden" that displays installations from the studio of the great master of contemporary glass artwork, Dale Chihuly. In Special Exhibition, a variety of art styles are introduced with a focus on contemporary glass artwork after the 1950s.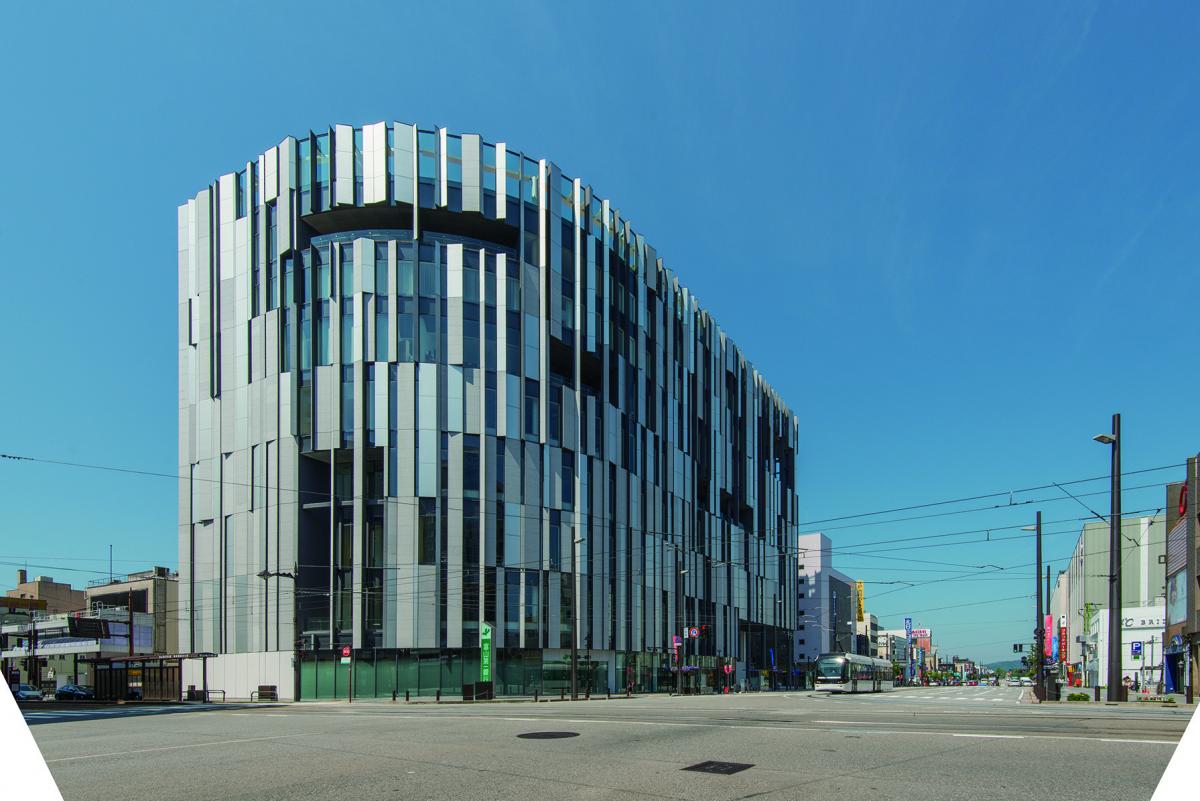 Instagram
https://www.instagram.com/toyamaglassartmuseum/
Facebook
https://www.facebook.com/toyamaglassartmuseum/
Floor Guide
The floor plan is designed to surround the stairwell that stretches diagonally from the 2nd floor to the 6th floor.
「 TOYAMA KIRARI 」 Sectional view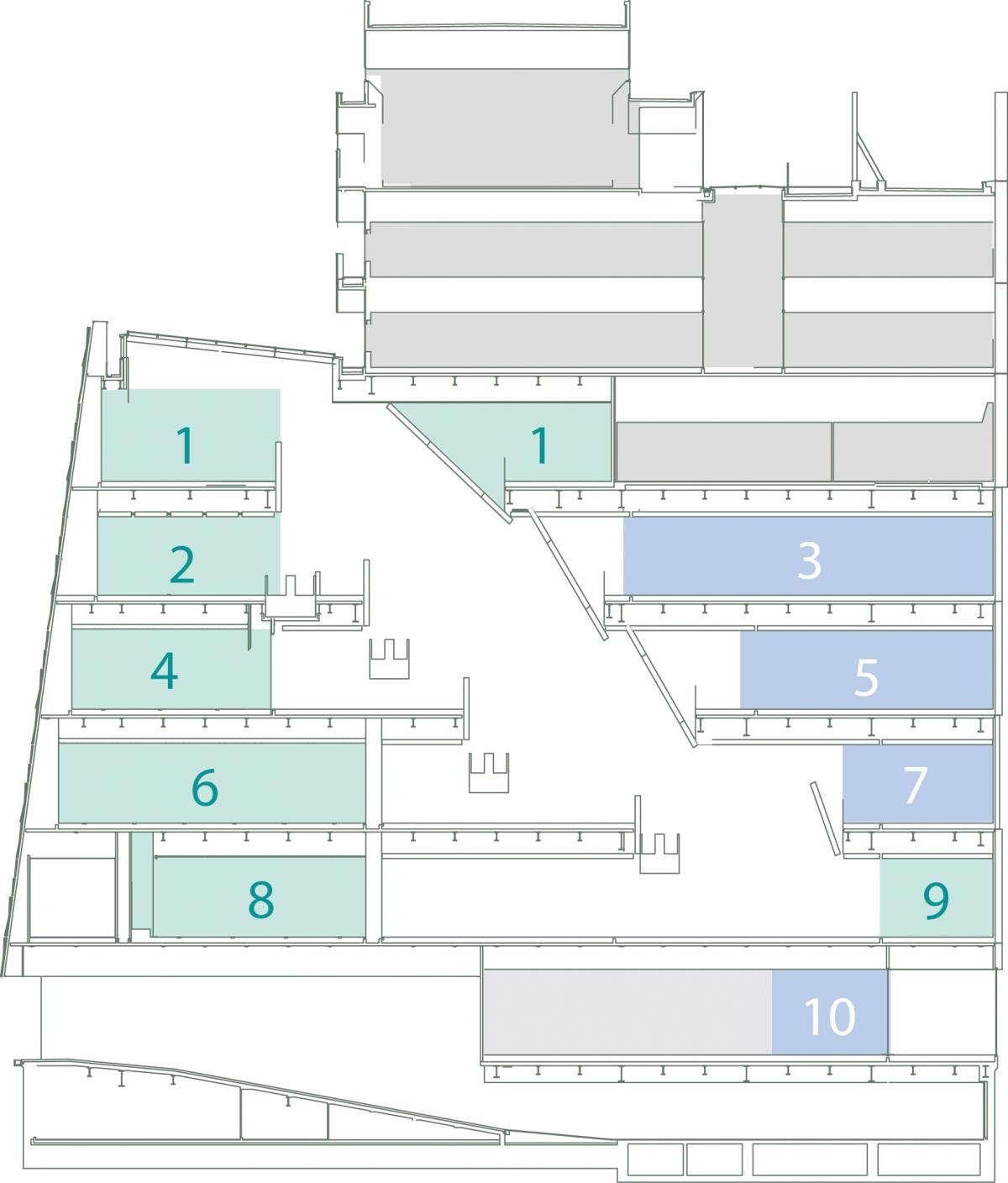 6F
1 Glass Art Garden
5F
2 Gallery1・2
3 Reference Collection
4F
4 Exhibition Room4
5 General Collection
3F
6 Exhibition Room3
7 Children's Collection
2F
8 Exhibition Room1・2
9 MuseumShop・Café
1F
10 Information Corner
Information and Help Desk
Museum Area
Library Area
Glass Art Garden [6F]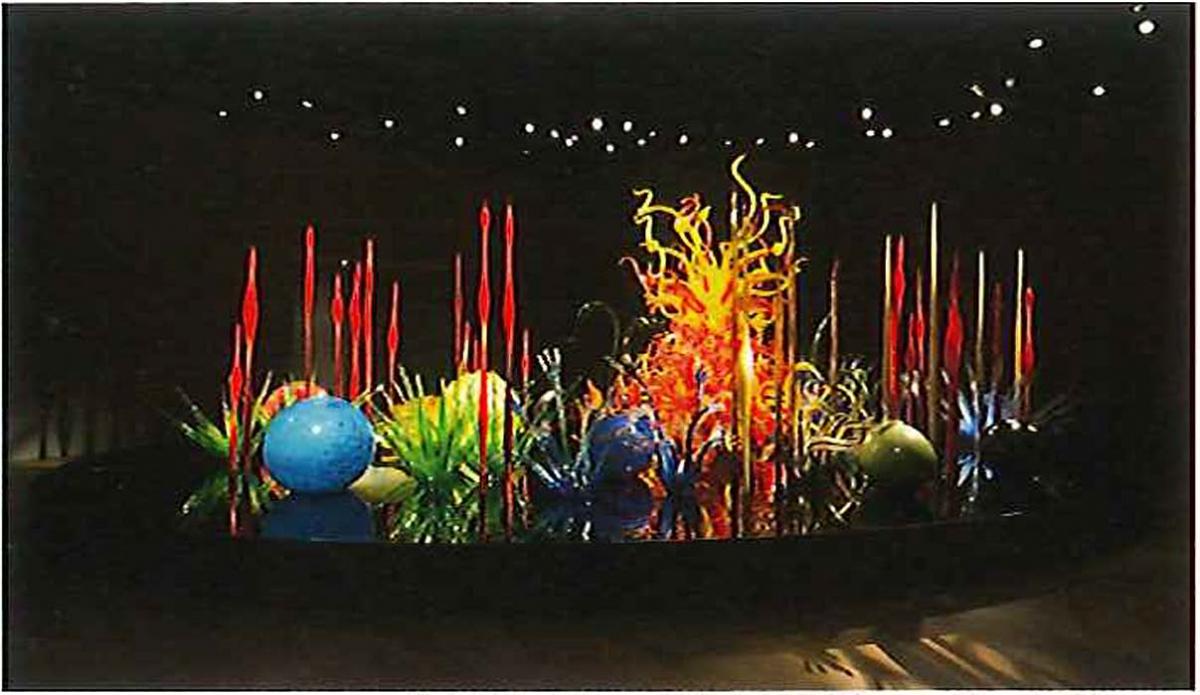 Installations by the great master of contemporary glass art, Dale Chihuly, are in display. Five pieces from Chihuly's representative art series, such as the "Persian" and "Fiori" are in this exhibition.
Gallery 1・2 [5F]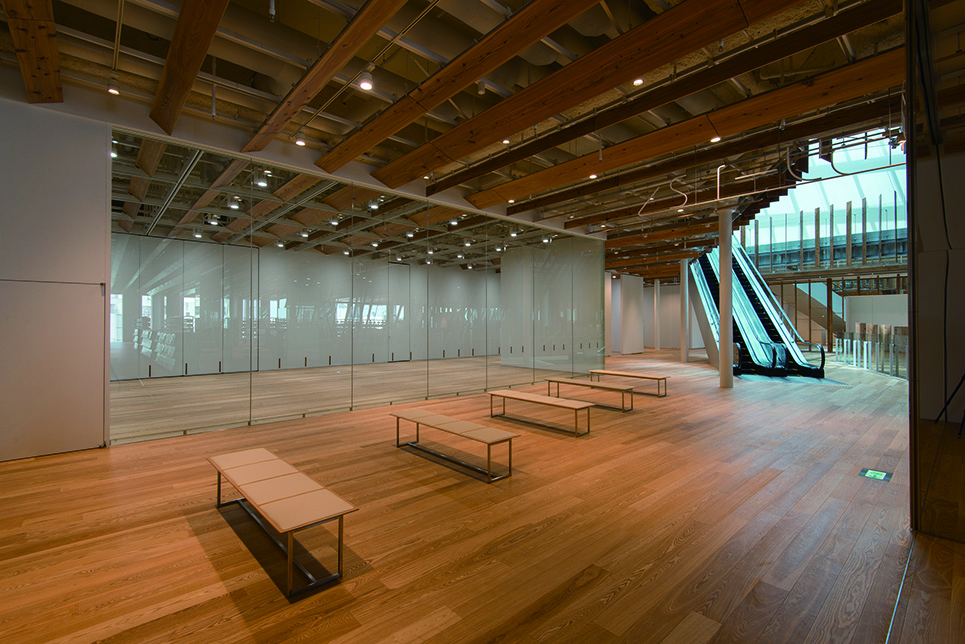 For a fee we will provide exhibition space and a platform to present artwork of those who carry out creative activities.
Exhibition Room 4 [Permanent Exhibition][4F]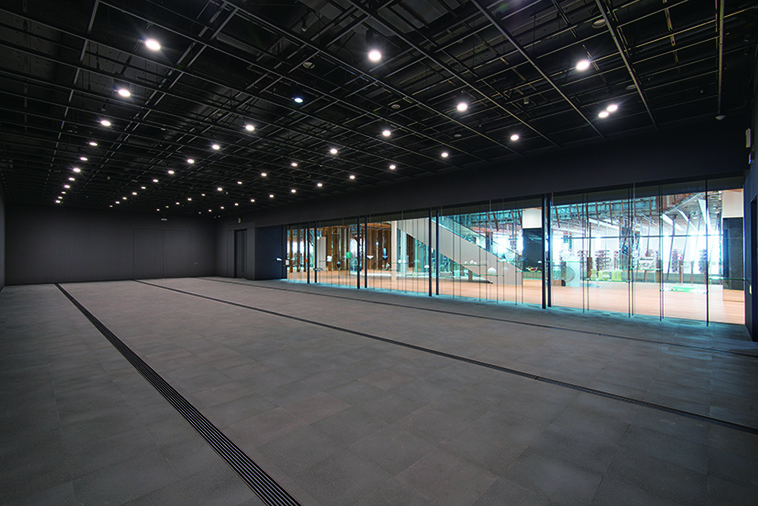 In the Collection Exhibition, there are approximately 30 pieces of art that are collected by Toyama Glass Art Museum.
Glass Art Passage [2F-4F]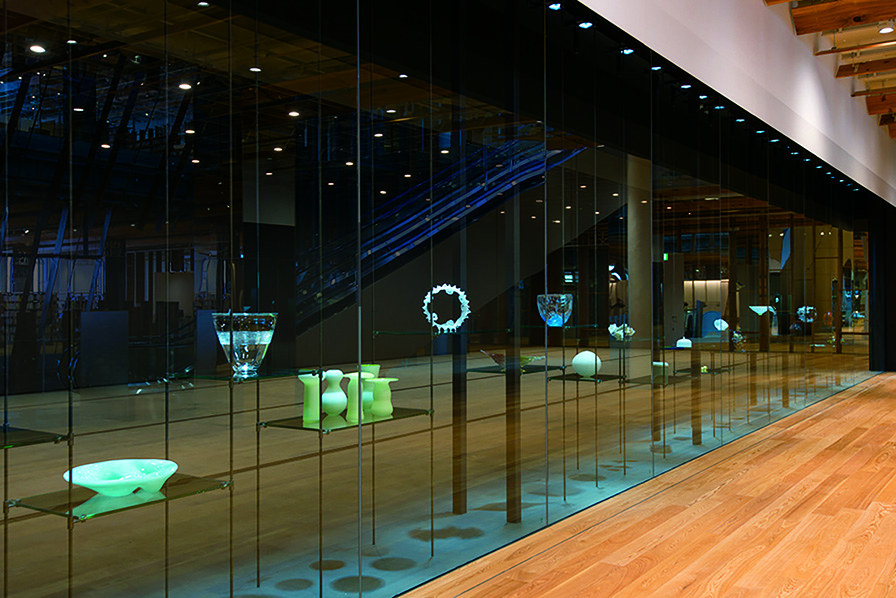 Within the TOYAMA KIRARI building, there are approximately 50 pieces of glass artwork by glasswork artists associated with Toyama.
Exhibition Room 1・2・3 [Special Exhibition][2F-3F]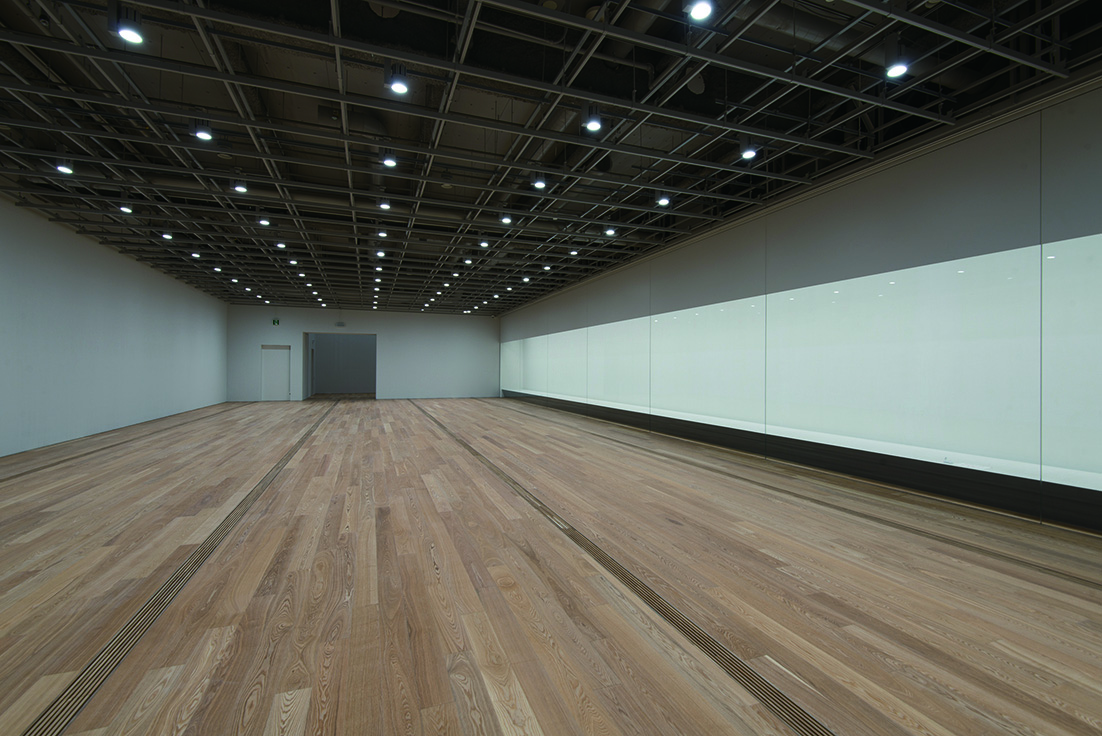 A range of art styles is introduced, including expressive contemporary glass artwork exhibitions.
Café [2F]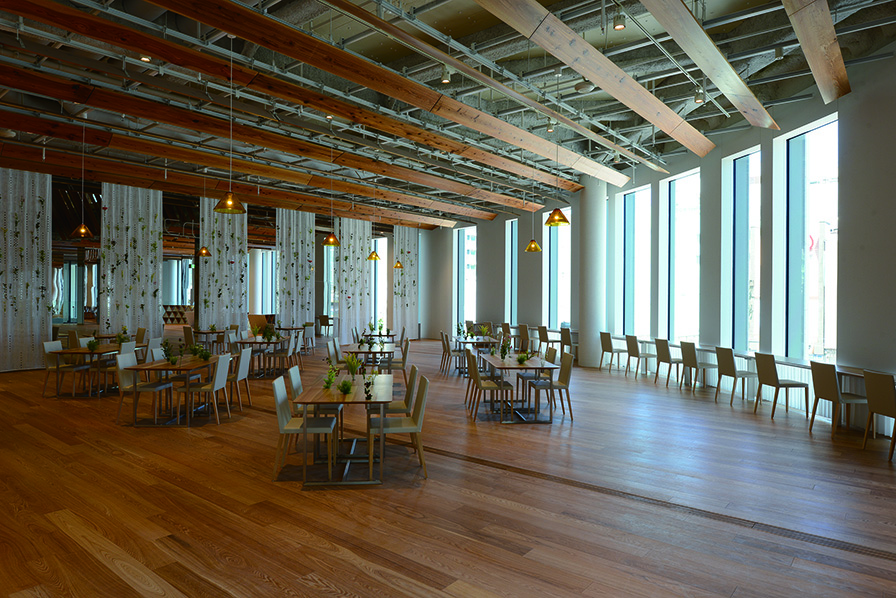 Located in the city center, it is a space where one can relax after viewing the artwork or enjoy reading books borrowed from the library.
Museum Shop [2F]
We have an assortment of exhibition catalogs, TOYAMA KIRARI original merchandises, and products related to glass artwork.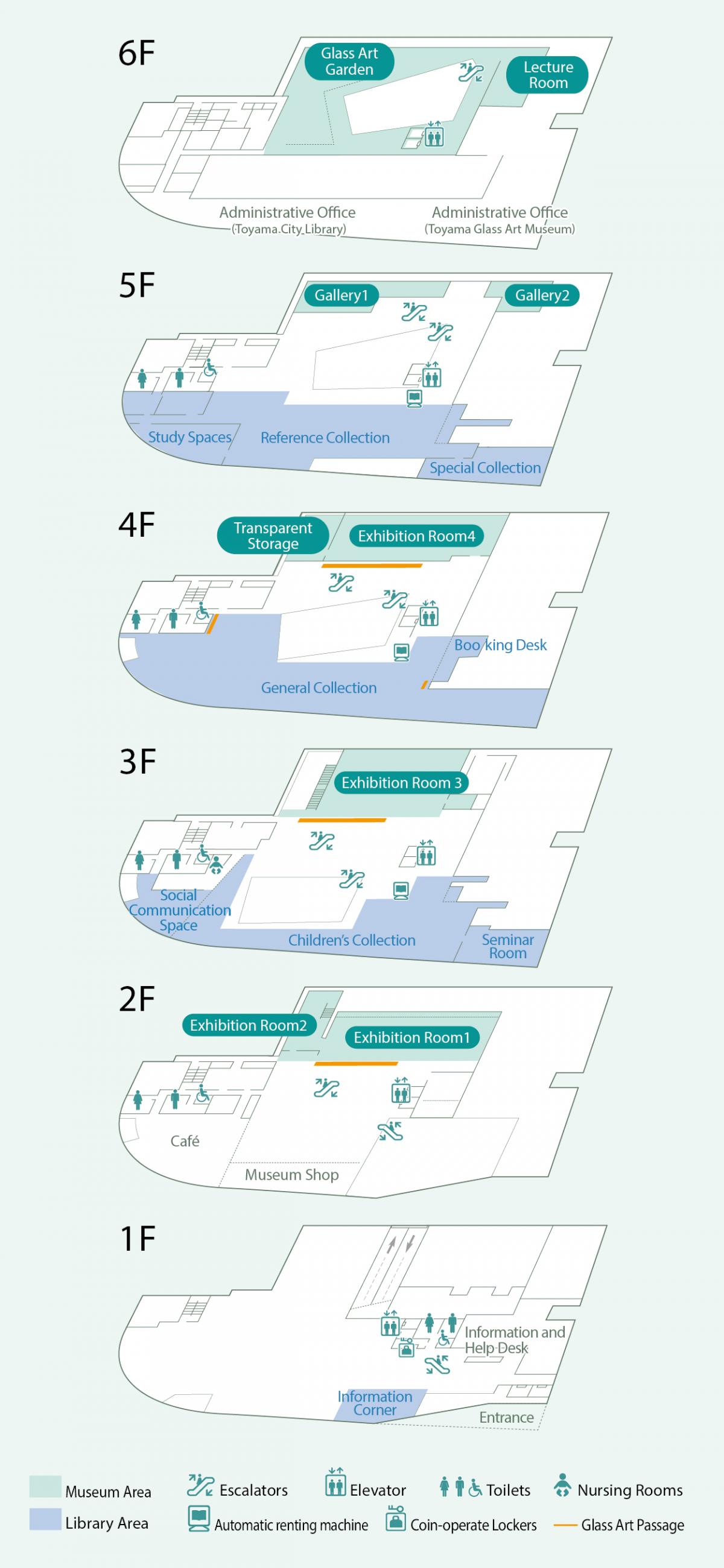 Information
Opening Hours
Closed
Permanent Exhibition
9:30-18:00
※We are open until 20:00 on Fridays and Saturdays.
First and Third Wednesdays
Year-end & New Year holidays※1
Special Exhibition
Café
9:30-19:00
We are open until 20:00 on Fridays and Saturdays.
First Wednesdays
Year-end & New Year holidays
Museum Shop
Gallery1・2
9:00-21:00
Year-end & New Year holidays
※1 Closing dates vary depending on exhibitions.(Special Exhibition)
Last admission is 30 minutes before closing time.
The museum will be partially or wholly closed due to the rearrangement of the collections
If a closing date is a national holiday, the following day will be closed.
Admission

Permanent Exhibition

Collection Exhibition
General Public・College Student ¥200
( A group of more than 20 people ¥160 )
Glass Art Garden
※ Permanent Exhibition tickets grant entrance to the Collection Exhibit and the Glass Art Garden.
※Admission fee for Special Exhibitions will vary.
Admission fee for the Special Exhibition and the Permanent Exhibition is free for those that fit the descriptions below.
●High school students and younger
●Those above 70 who are registered residents of Toyama City
●Those over 65 who presented their Odekake Teikiken or Silver Passca
●Those who visit with their grandchildren and/or great-grandchildren, and their grandchildren and/or great-grandchildren
●Those who presented their Physical Disability Certificate, Rehabilitation Certificate, or Mental Disability Certificate. Up to one care personnel who accommodated those who presented such certificates can also enter without admission fees.
●Conductor of the group
Access
Train
From Toyama St., take City Loop Line(Shinaidensha Kanjo-sen) and get off at "Grand Plaza Mae". 2 minutes walk.
From Toyama St., take the Tram (Shinaidensha) for Minami-Toyama-Eki-Mae and get off "Nishicho". 1 minutes walk.
By car or sightseeing bus
Takes approx. 20 minutes from Toyama I.C.
※There is no visitor's parking. When you come by car or bus, please use the public or private parking near here.
By plane
From Toyama Airport, take a local bus called Toyama Kuko-sen (Toyama Airport Line) and get off at "Sogawa". 4 minutes walk.
Bicycle
There are bike racks at the southeast side of TOYAMA KIRARI. Motorcycles are not available there.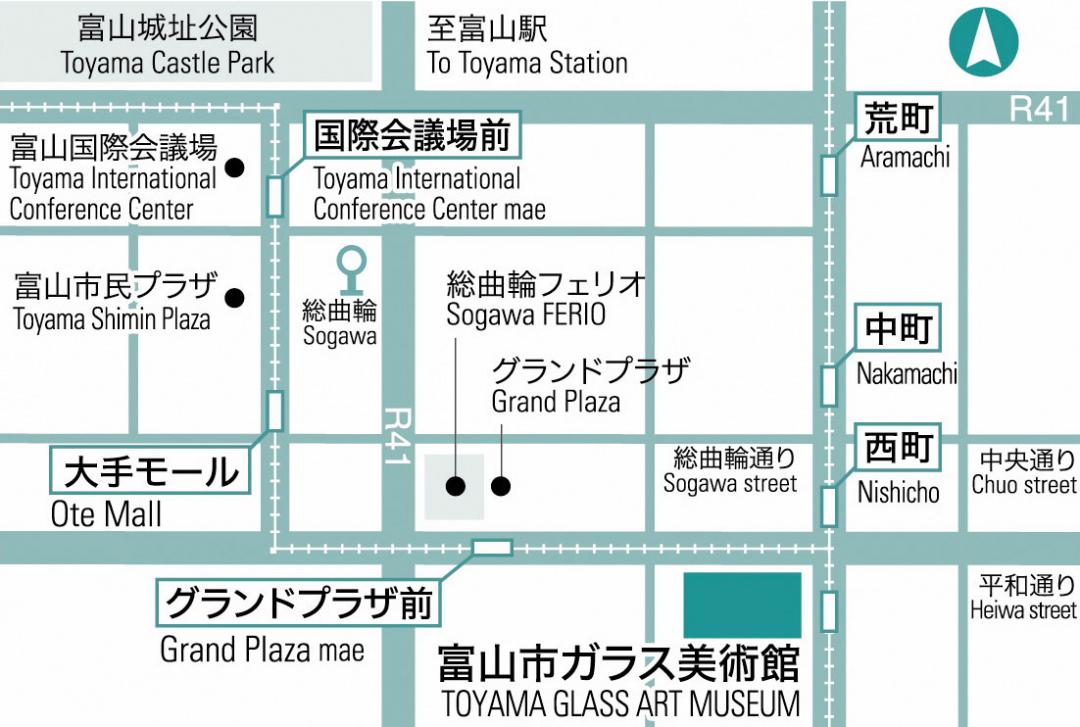 5-1 Nishicho, Toyama City, Toyama 930-0062, Japan
Tel: 076-461-3100 Fax: 076-461-3310
E-mail:
bijutsukan-01@city.toyama.lg.jp
HP:
www.toyama-glass-art-museum.jp