Collection Exhibition Towards the Toyama International Glass Exhibition
Collection Exhibition
Towards the Toyama International Glass Exhibition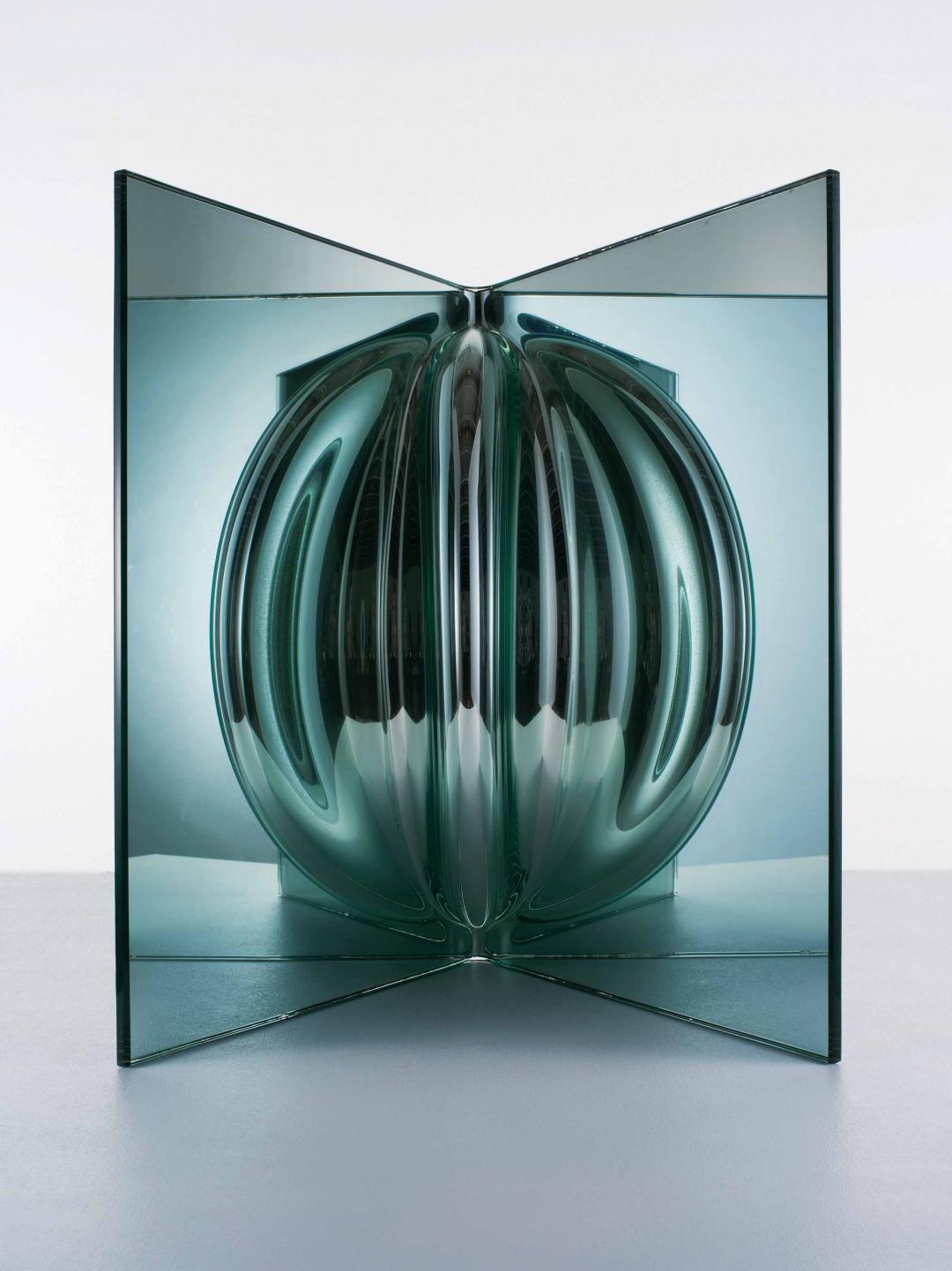 In the three decades since 1980, the city of Toyama has made glass a theme in its community development. In 1991, the Toyama Institute of Glass Art opened to train talented glass artists. In 1994, the Toyama Glass Studio opened to promote industry. Between 2002 and 2011, we held the Contemporary Glass Triennial in Toyama, a public-entry exhibition accepting submissions from within Japan, four times. The Toyama Glass Art Museum, which opened in 2015, actively holds exhibitions of contemporary glass and acquires works for the collection to promote and encourage glass art. In 2018, the Toyama International Glass Exhibition, an international public-entry triennial, was launched. This series of efforts has earned Toyama global recognition as a center for contemporary glass art.
This exhibition from the collection introduces mainly prize-winning works from both series of Toyama public-entry exhibitions, plus related new additions to the collection. This group of superb works presents artists' efforts to explore new potential in glass and expresses these artists' perceptions of their times.
The collection exhibition is being held concurrently with the Toyama International Glass Exhibition 2021 (10 July 2021-3 October 2021) and Thirty Years of Toyama Institute of Glass Art―Forms for the Future (23 October 2021-23 January 2022). We hope you enjoy them all.
Venue:
Toyama Glass Art Museum 4F Exhibition Room 4 & Transparent Storage
Dates:
Saturday, 19 June 2021-Sunday, 12 December 2021
Hours:
9:30-18:00 (until 20:00 on Fridays and Saturdays )
*Latest admission is 30 minutes before closing
Closed:
First and Third Wednesdays, 8 September, 10 November
(except for 1 September and 3 November)
Organized by:
Toyama Glass Art Museum
15 pieces (tentative)
*Reproduction of photos are prohibited.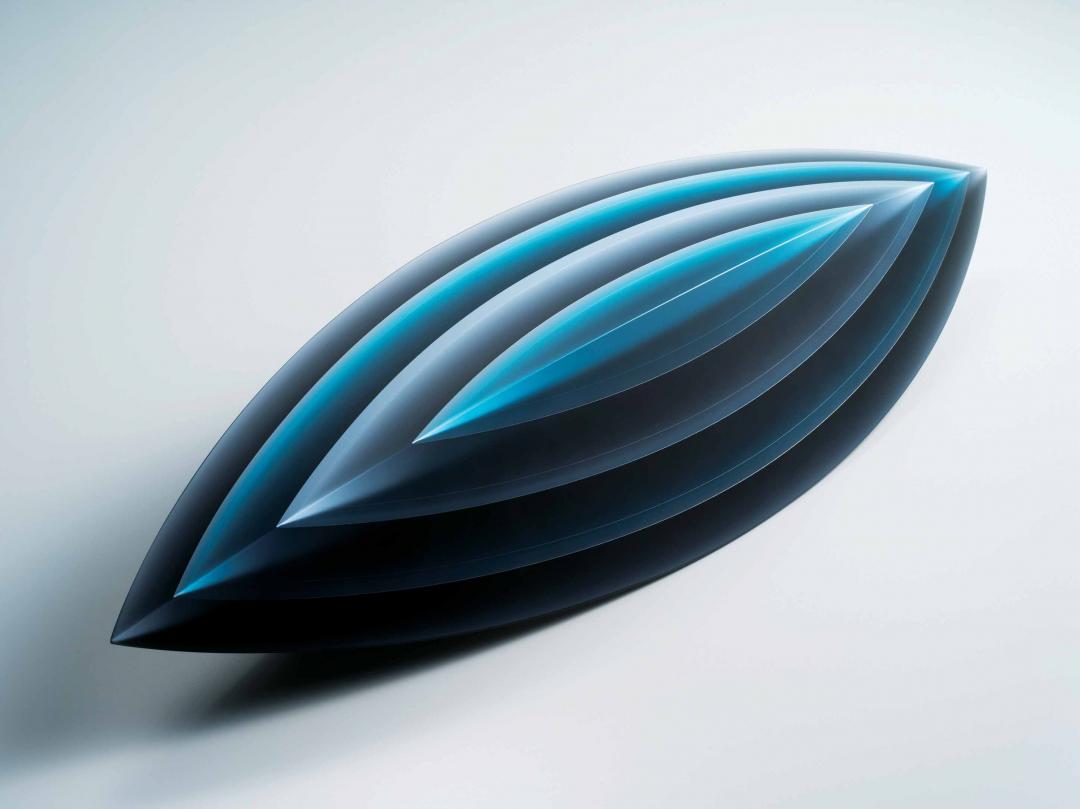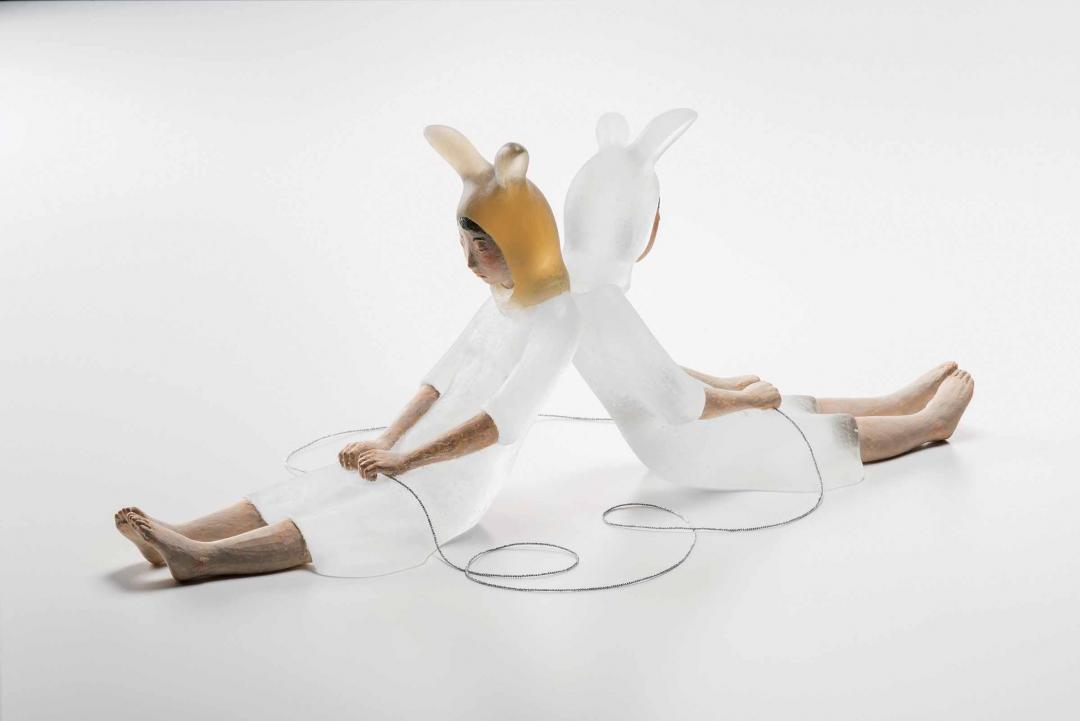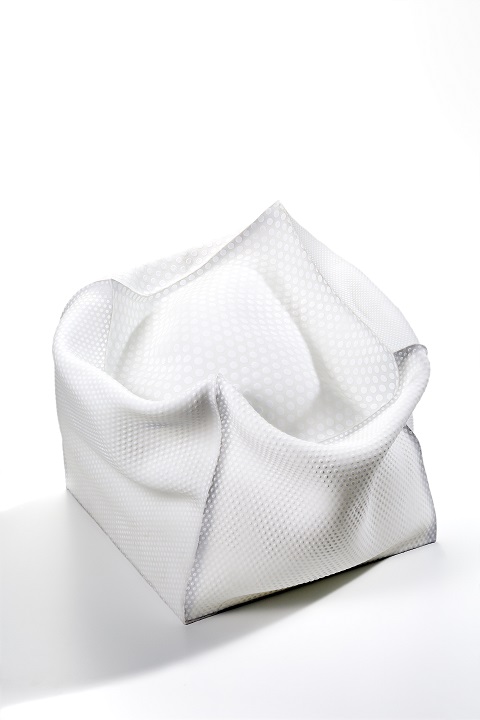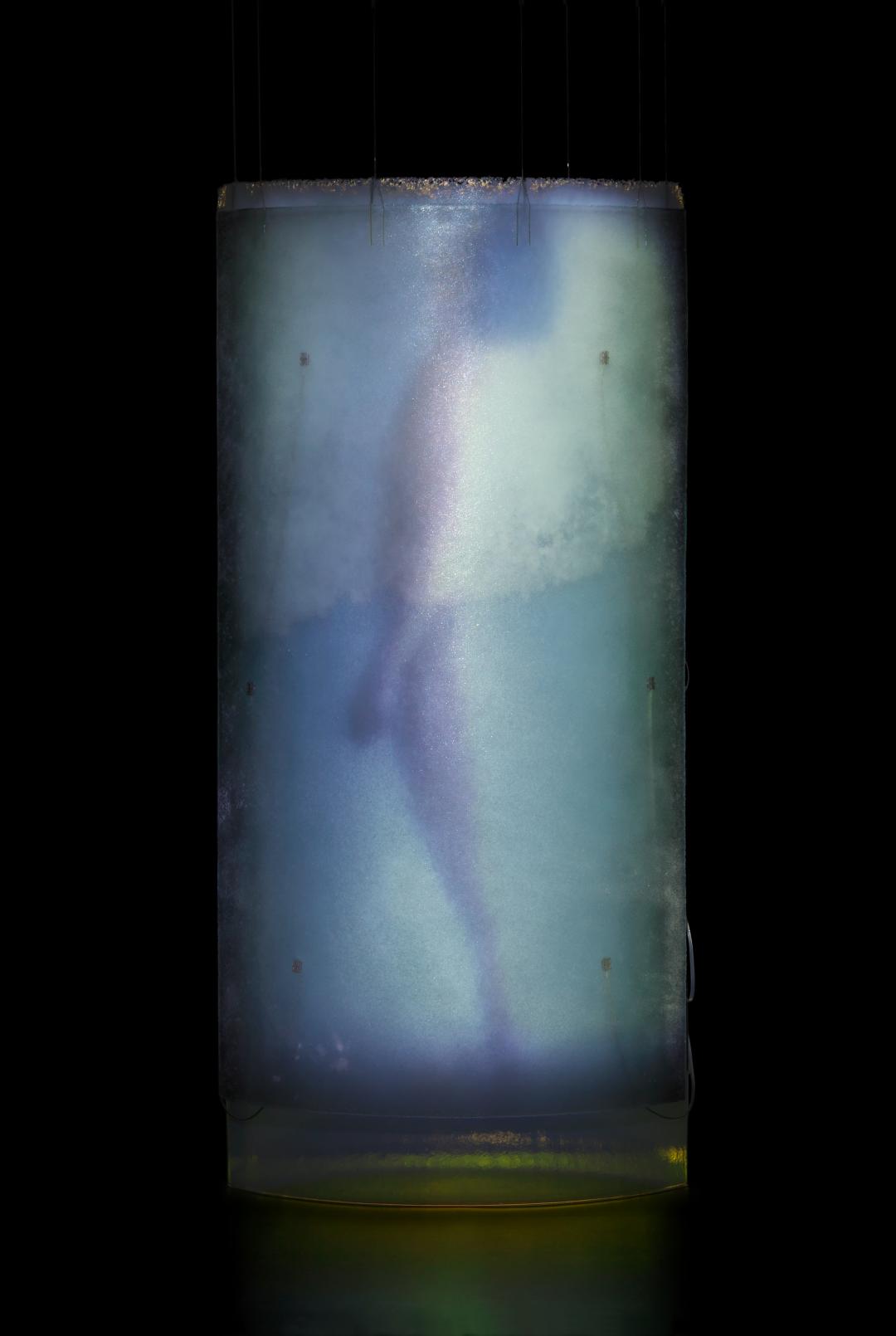 ---
Admission
200 yen (170 yen)
*Price in brackets for groups of 20 or more.
*Admission fee is free for high school students and younger.
*Tickets also allow admission to the Glass Art Garden at the 6 floor.
---
Related Program
Curator's Talk
17, 25 July, 8, 21 August, 4, 18 September, 31 October, 3, 23 November and 4 December 2021
14:00~
Evening Talk
18:00~ 1 October
Venue: Toyama Glass Art Museum 2F Conference Room 1&2
No. of seats: approx. 17 persons
*Free admission / No reservation / Exhibition ticket requires
*These take evevnts are all in Japanese.
---
Access
From Toyama St.
20 minutes walk
From Toyama St., take the Tram (Shinaidensha) for Minami-Toyama-Eki-Mae and get off at "Nishicho". 1 minute walk.
From Toyama St., take City Loop Line (Shinaidensha Kanjo-sen) and get off at "Grand Plaza Mae". 2 minutes walk.
Required time
Approx. 10 minutes from Toyama St. by Tram (Shinaidensha)
From Toyama Airport
From Toyama Airport, take a local bus called Toyama Kuko-sen (Toyama Airport Line) and get off at "Sogawa". 4 minutes walk.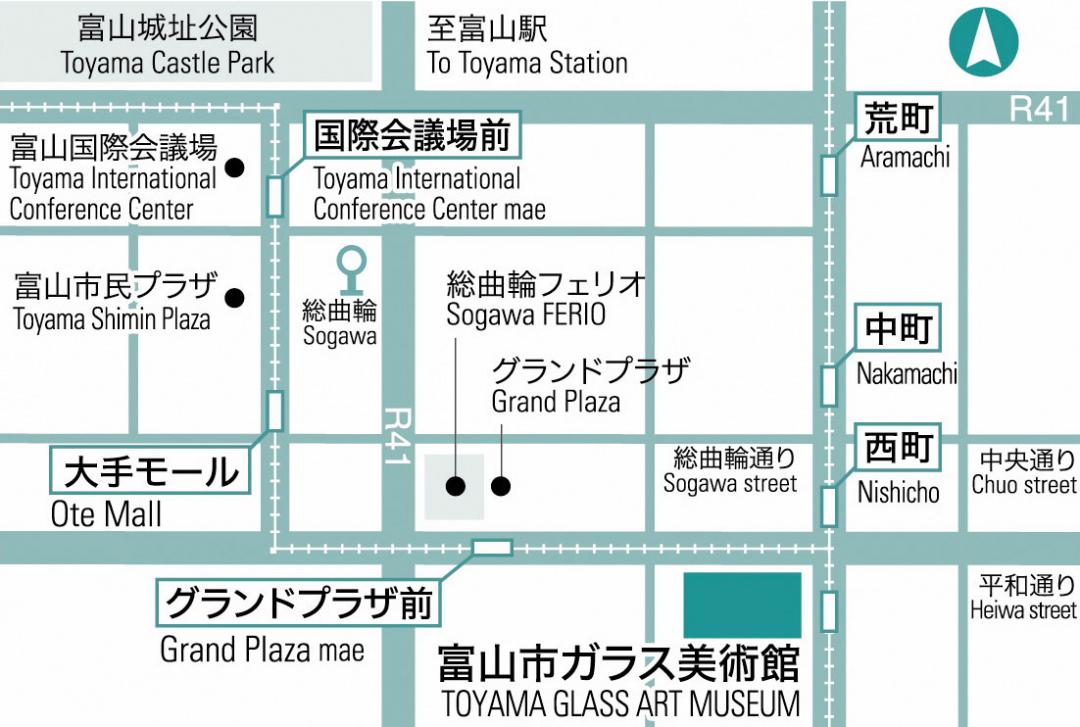 〒930-0062
5-1 Nishicho, Toyama City, Toyama 930-0062, Japan
TEL 076-461-3100
FAX 076-461-3310
https://www.toyama-glass-art-museum.jp/en/