Interaction: Souls in Synchronicity
Interaction: Souls in Synchronicity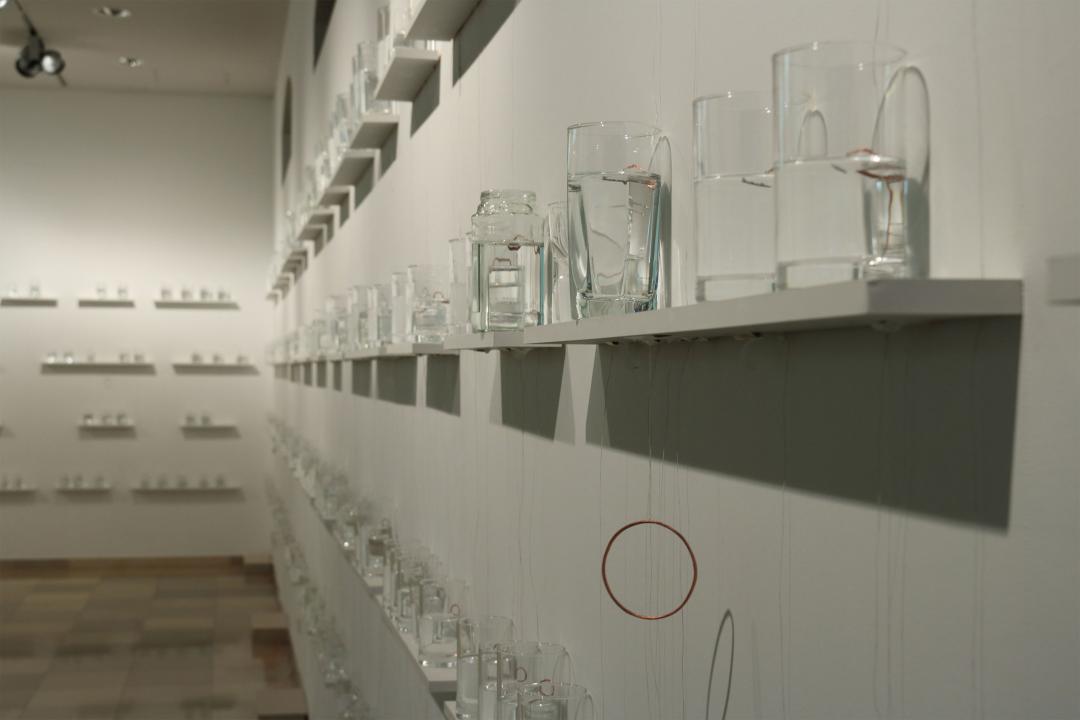 Sound, light and the flow of time sensed in randomly encountered scenes can summon up personal sensations and memories, the experience creating an intimate connection between ourselves, and what we see before us. This exhibition takes as its theme "interaction" in the sense of conversation or dialogue, and features three artists who encourage active engagement with their works by acting on the senses and memories of those who see those works.
AKAMATSU Nelo, ISOYA Hirofumi, and SASAKI Rui all take their cues from familiar phenomena. Superimposed on the installations here—such as Akamatsu's Chijikinkutsu, which incorporates terrestrial magnetism; Isoya's Flowers and Bees, Translucent Archive, which illuminates different types of time and memory around honey; and Sasaki's "Liquid Sunshine" series, inspired by the frequently cloudy skies and rain of Toyama — are things the artists have sensed about their own individual connections to the world. As their souls touch our souls through these works, we in turn notice our connections with familiar things, and begin to see the world from new perspectives.
Venue:
Toyama Glass Art Museum 2F Exhibition Room 1, 2
Dates:
Saturday, 12 December 2020 – Sunday, 14 March 2021
Hours:
9:30 – 18:00 *Last admission is 30 minutes before closing time
(Closes at 20:00 on Fridays and Saturdays / 17:00 on 29 December 2020 – 3 January 2021)
*On the opening day, the exhibition will open after the opening ceremony (starting at 10:30).
Closed:
First and third Wednesdays, 31 December 2020
Artists:
AKAMATSU Nelo, ISOYA Hirofumi, SASAKI Rui
Organized by:
Toyama Glass Art Museum
Supported by:
THE KITANIPPON SHIMBUN, THE TOYAMA SHIMBUN, Kitanihon Broadcasting Co., Ltd., TULIP-TV INC., Toyama Television Broadcasting Co., Ltd.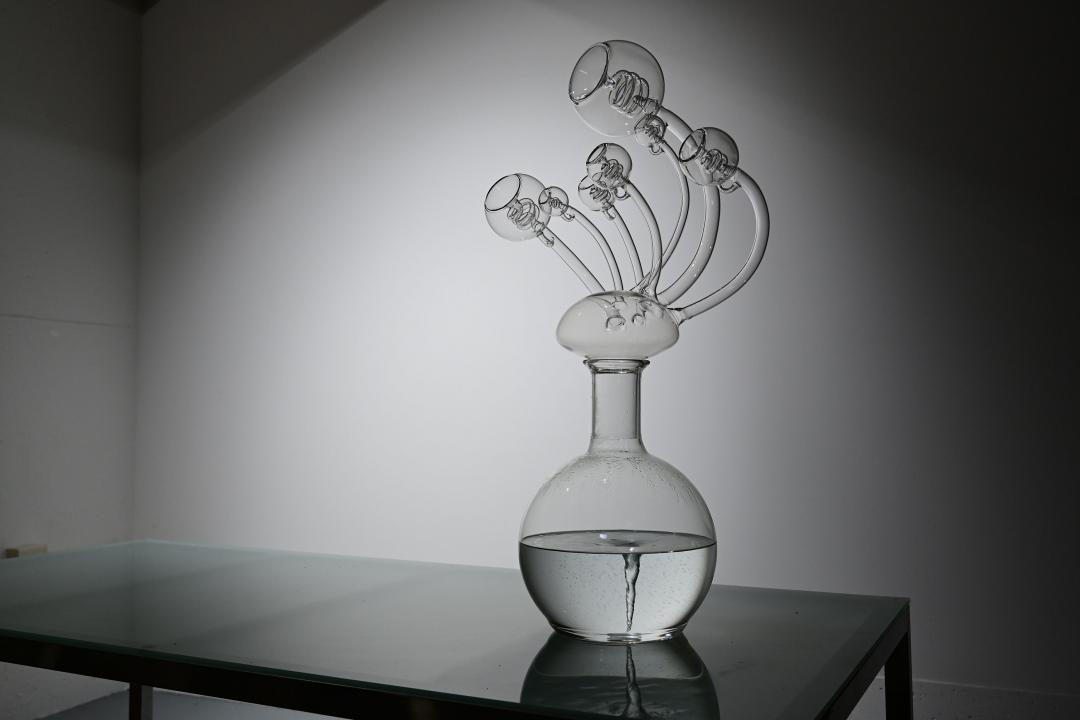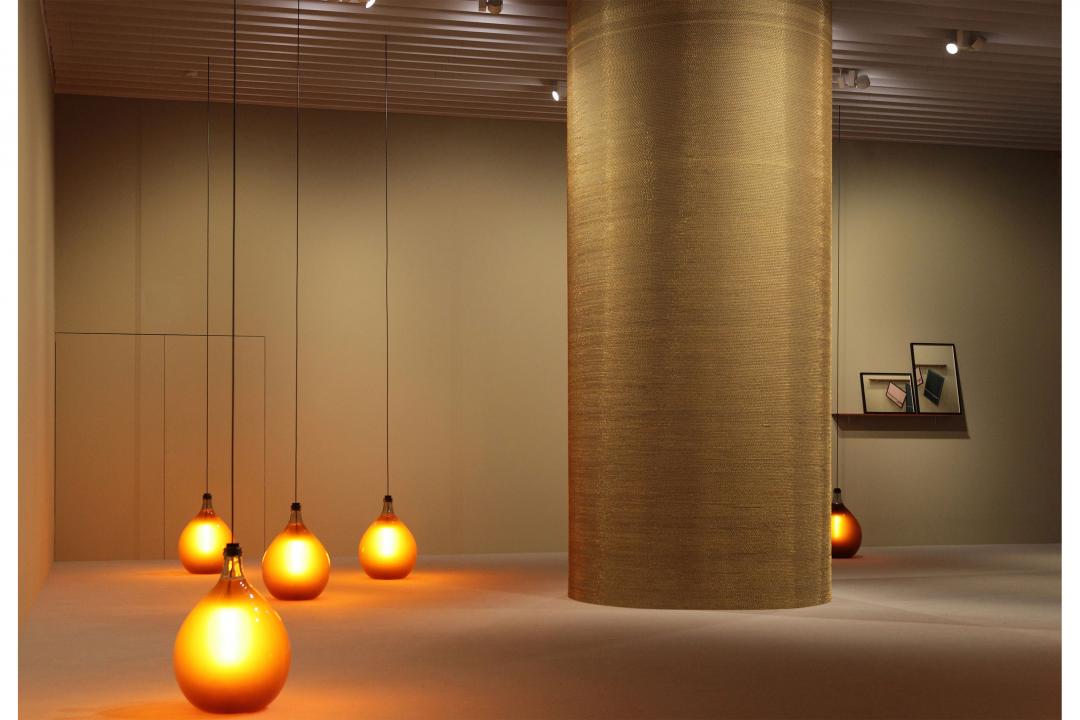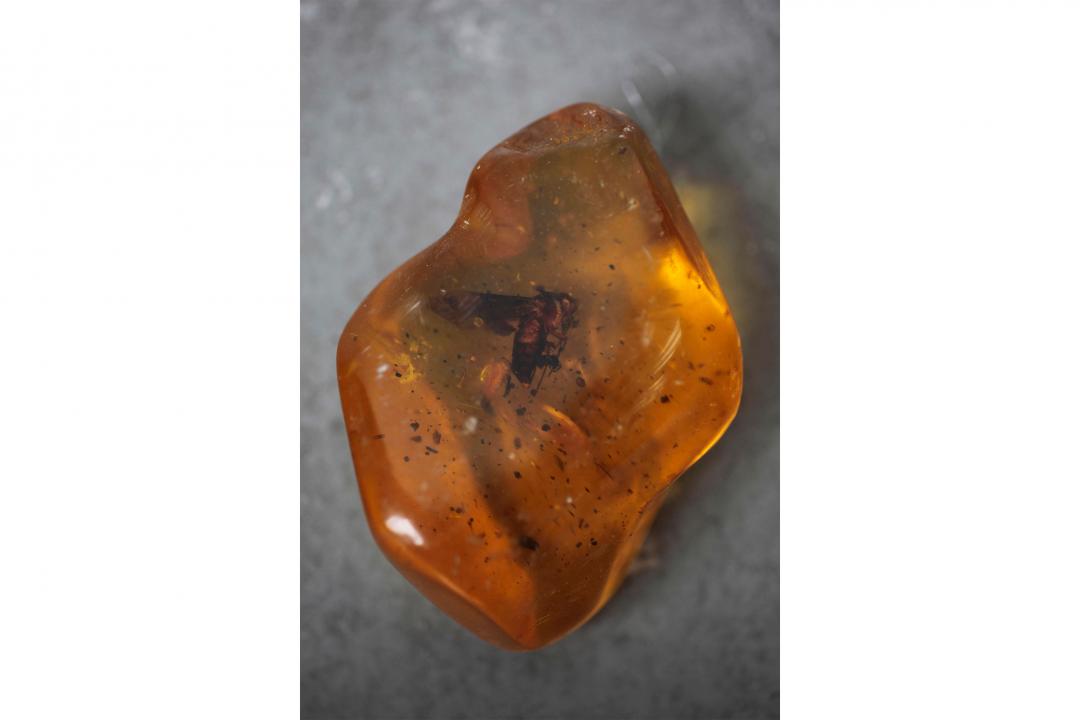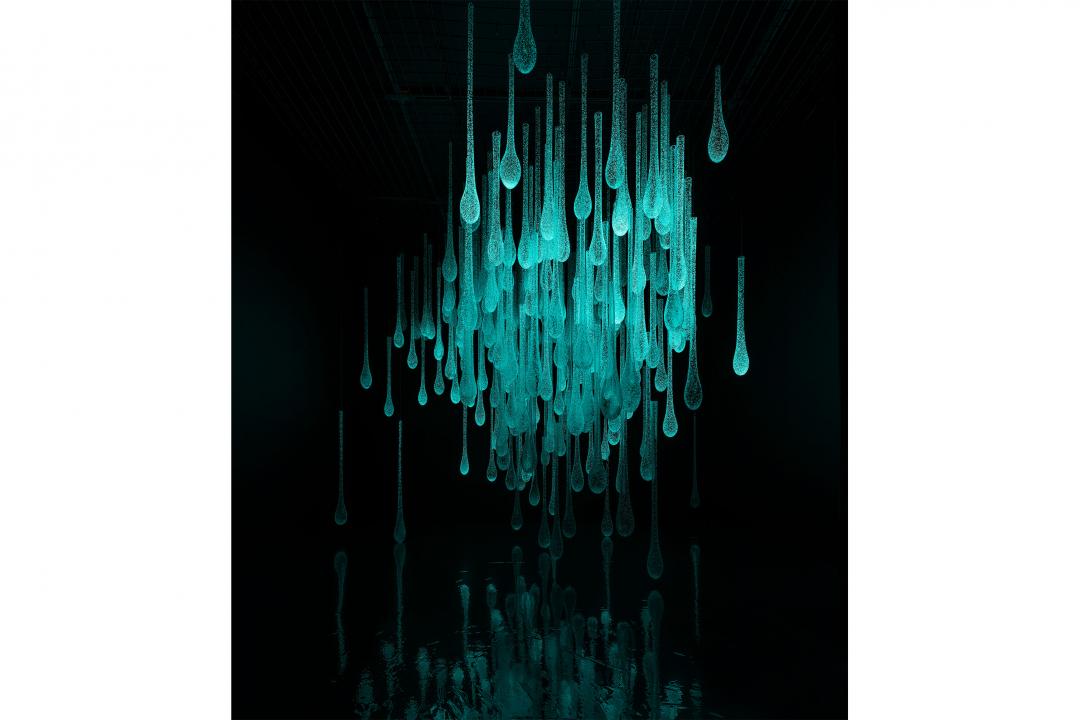 ---
Admission
General Public: 700 yen (500 yen) College student: 500 yen (400 yen)
*Price in brackets for groups of 20 or more.
*Admission fee is free for high school students and younger.
*Tickets also allow admission to the Permanent Exhibition.
---
Access
From Toyama St.
20 minutes walk
From Toyama St., take the Tram (Shinaidensha) for Minami-Toyama-Eki-Mae and get off at "Nishicho". 1 minute walk.
From Toyama St., take City Loop Line (Shinaidensha Kanjo-sen) and get off at "Grand Plaza Mae". 2 minutes walk.
Required time
Approx. 10 minutes from Toyama St. by Tram (Shinaidensha)
From Toyama Airport
From Toyama Airport, take a local bus called Toyama Kuko-sen (Toyama Airport Line) and get off at "Sogawa". 4 minutes walk.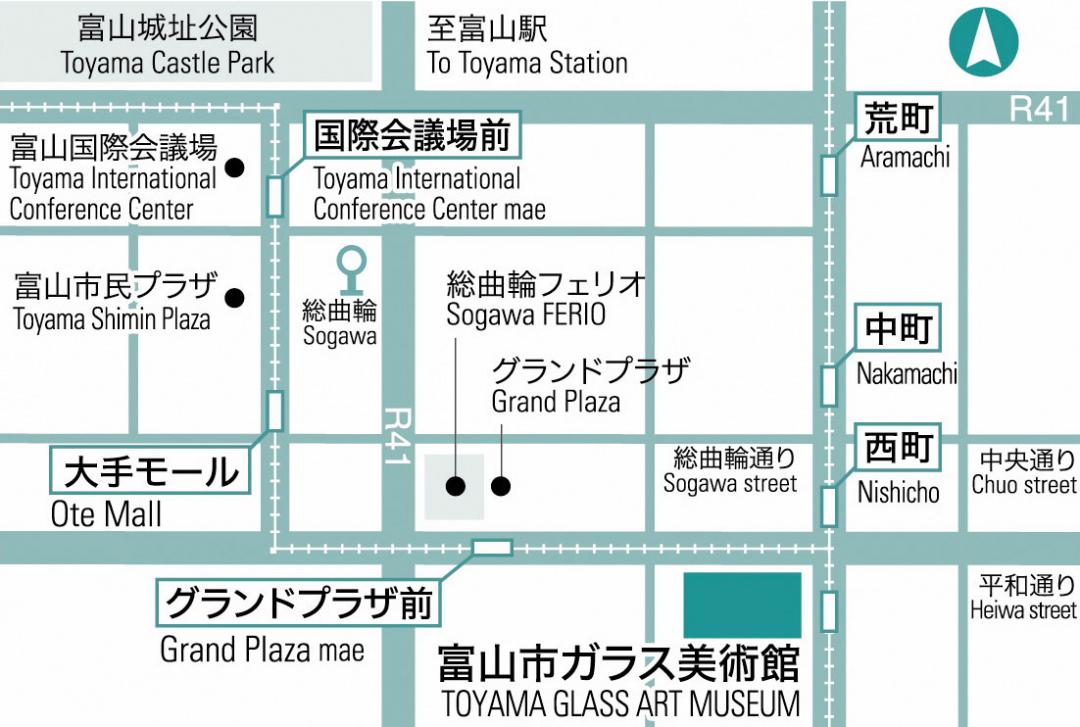 〒930-0062
5-1 Nishicho, Toyama City, Toyama 930-0062, Japan
TEL 076-461-3100
FAX 076-461-3310
https://www.toyama-glass-art-museum.jp/en/