Lino Tagliapietra A Life in Glass
Lino Tagliapietra A Life in Glass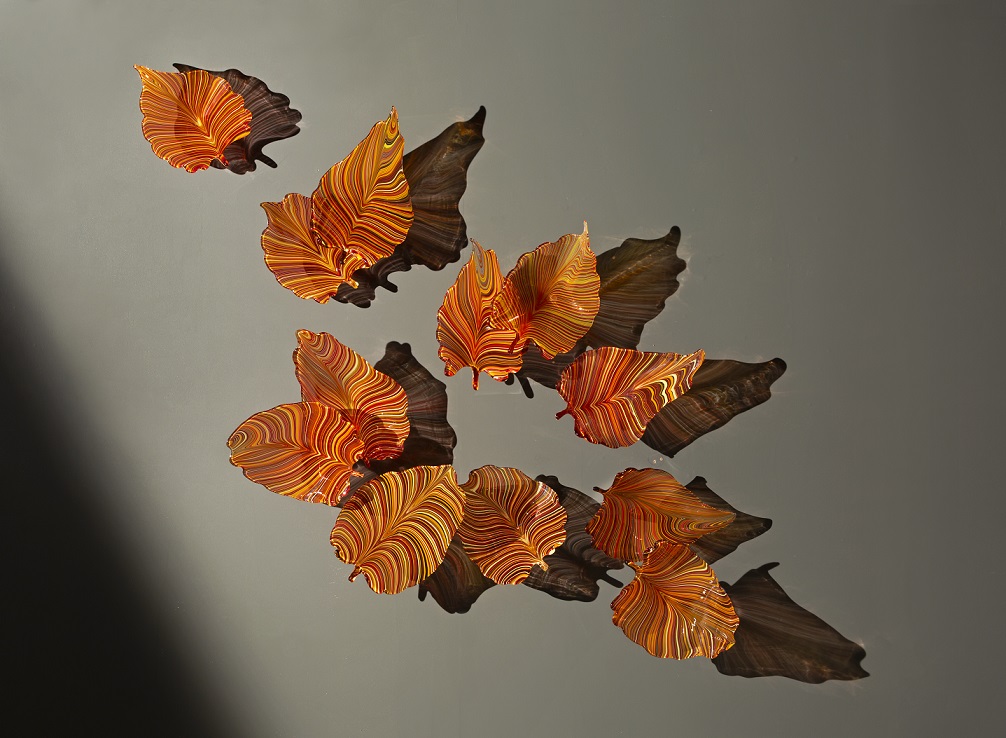 Colossus of contemporary glass art Lino Tagliapietra was born in 1934 in Murano, Italy, center of Venetian glass production. Starting as a young boy, he learned traditional glass-blowing techniques from the glassmakers of a local glass factory, before going on to distinguish himself as a maestro of outstanding skill and imagination. Working for local glass factories in various capacities, including the production of design pieces and serving as a director, from the 1970s onward Tagliapietra also branched out to the United States, teaching at internationally renowned institutions where he was instrumental in disseminating Murano glassmaking techniques developed through the centuries.
Now devoting his time to his own practice, Tagliapietra takes inspiration from the cities and natural environments he encounters on his travels, from cultures around the world and images he associates with the sounds of languages, incorporating these in his works. Tagliapietra's pieces, which explore different ways of combining form, color and designs, through his ongoing dialogue with glass, are distinguished by the vibrant vitality of their colors and the graceful fluidity of melted glass. This exhibition traces Lino Tagliapietra's contributions to glass, in a display of around 80 works dating from the 1950s to the present day.
Period:
October 12, 2019 – February 9, 2020
Venue:
Exhibition Room 1-3 (2,3F)
Hours:
9:30-18:00 (until 20:00 on Fridays and Saturdays)
*On the first day, the exhibition will open after the opening ceremony (13:00-).
Closed:
First and Third Wednesdays (except January 1, 2020), December 31, 2019 and January 8, 2020
Organized by:
Toyama Glass Art Museum
Supported by:
Embassy of Italy, Italian Cultural Institute – Tokyo, THE KITANIPPON SHIMBUN,THE TOYAMA SHIMBUN, Kitanihon Broadcasting Co., Ltd., TULIP-TV INC., Toyama Television Broadcasting Co., Ltd.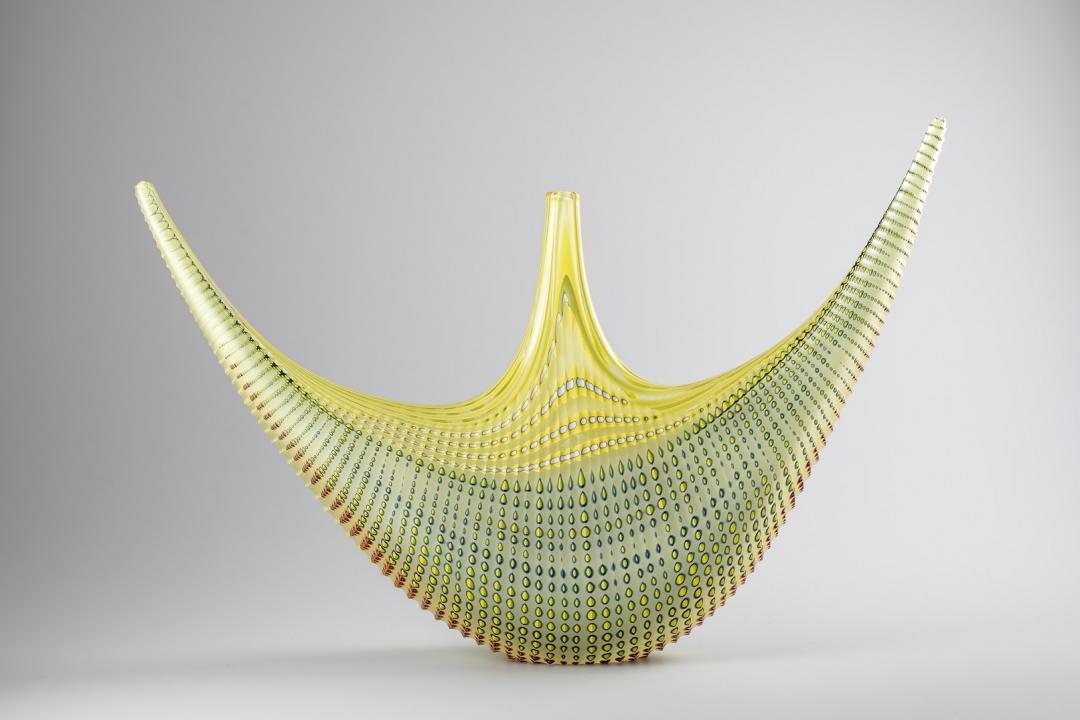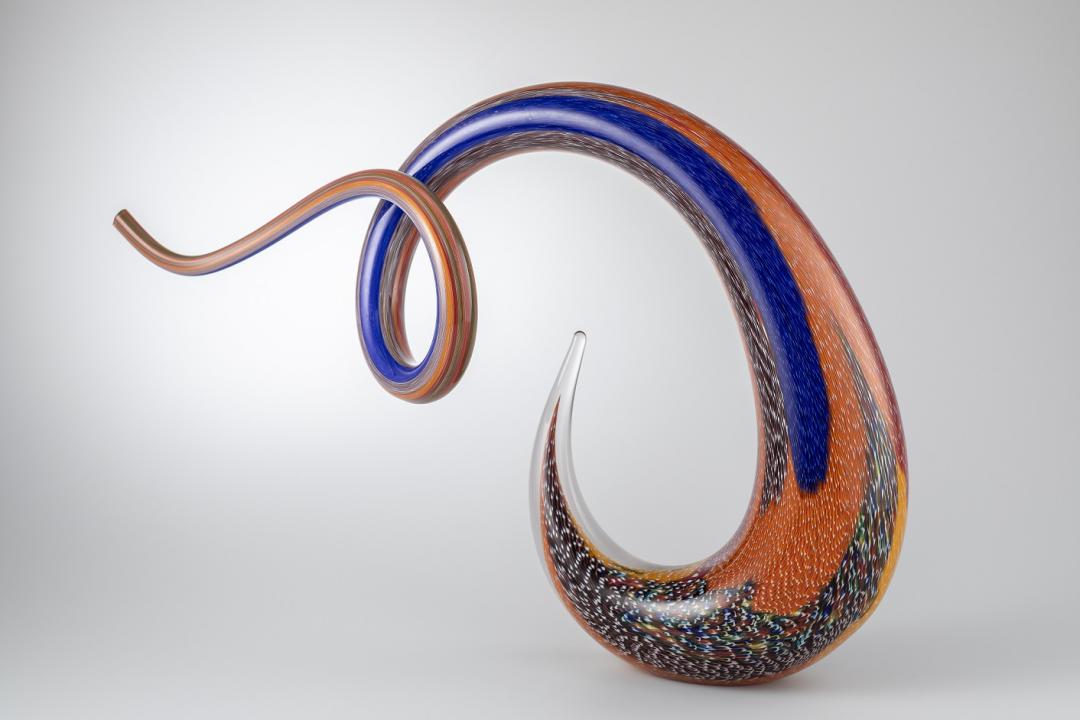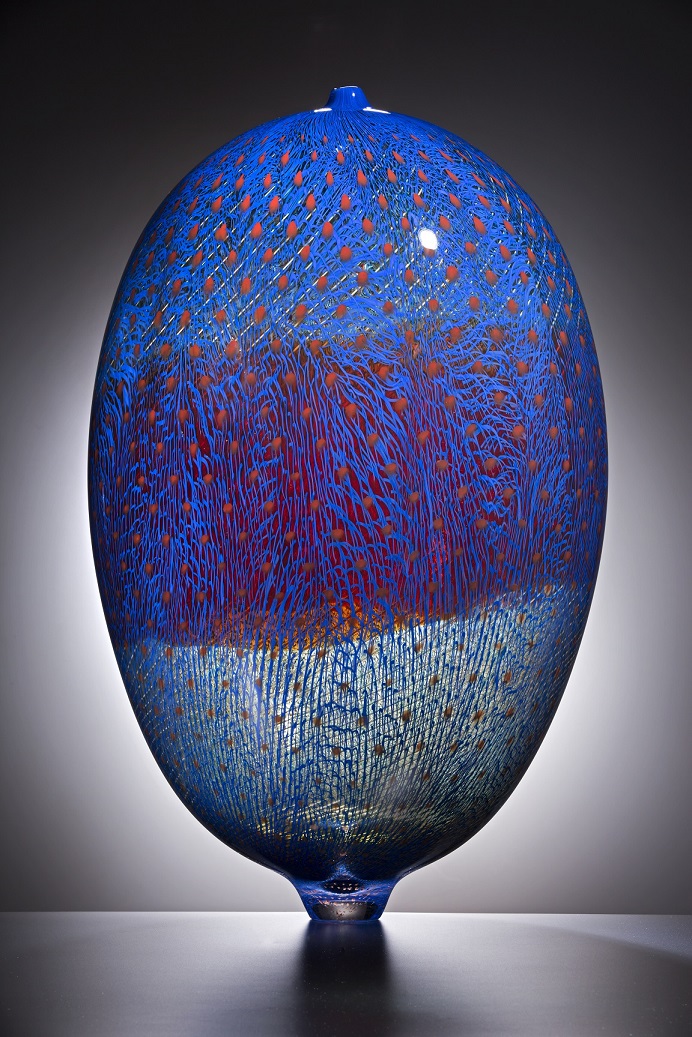 ---
Admission
<General Public> 1,000 yen (800 yen) <College student> 800 yen (600 yen)
*Price in brackets for groups of 20 or more.
*Admission fee is free for high school students and younger.
*Tickets also allow admission to the Permanent Exhibition.
---
Access
From Toyama St.
20 minute walk
From Toyama St., take the Tram (Shinaidensha) for Minami-Toyama-Eki-Mae and get off at "Nishicho". 1 minutes walk.
From Toyama St., take City Loop Line (Shinaidensha Kanjo-sen) and get off at "Grand Plaza Mae". 2 minutes walk.
Required time
Approx. 10 minutes from Toyama St. by Tram (Shinaidensha)
From Toyama Airport
From Toyama Airport, take a local bus called Toyama Kuko-sen (Toyama Airport Line) and get off at "Sogawa". 4 minutes walk.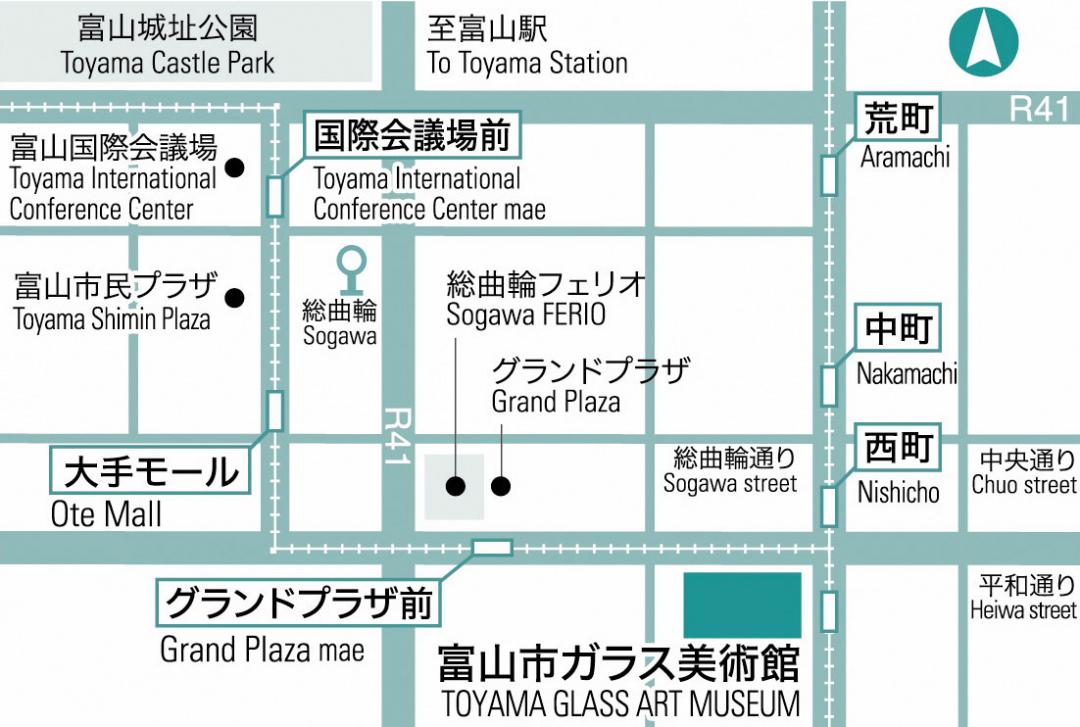 5-1 Nishicho, Toyama City, Toyama 930-0062, Japan
TEL 076-461-3100
FAX 076-461-3310
http://www.toyama-glass-art-museum.jp/en/