TOKYO SKY GUIDE
Welcome to the Tokyo Metropolitan Government Observatory!

This is a place where you can see an unbroken view of Tokyo from a height of 202 m on the 45th floor.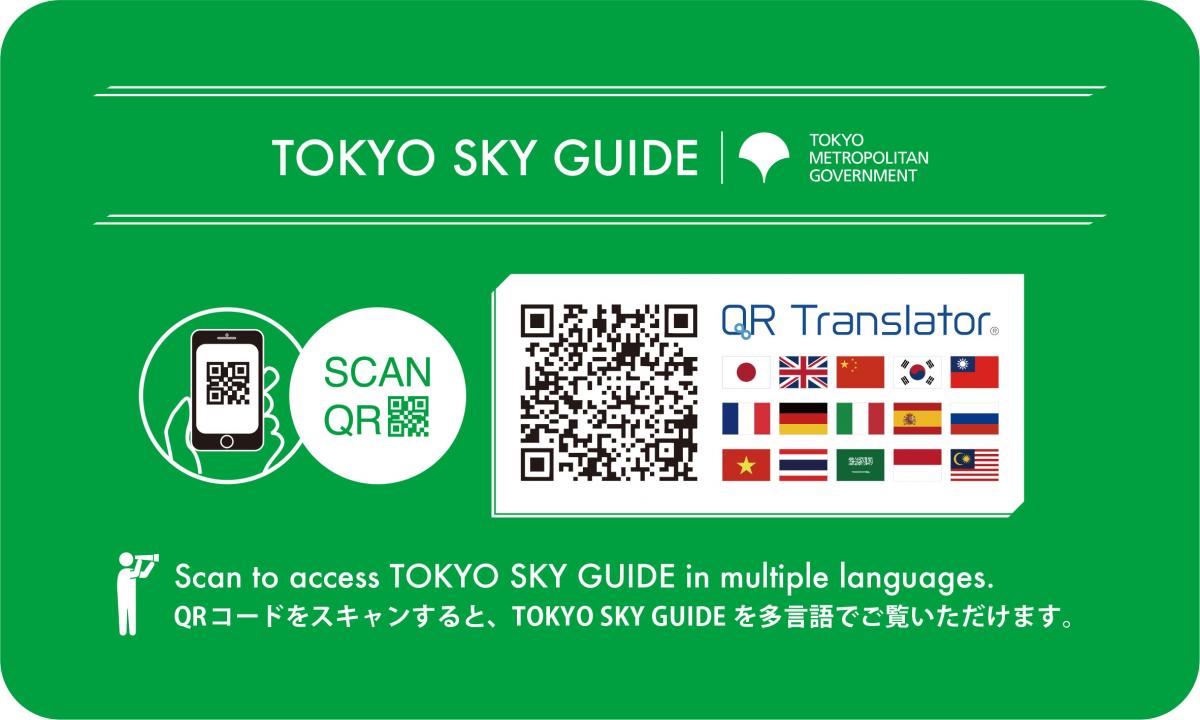 TOKYO SKY GUIDE is the special viewing guide for the observatory that is provided by the Tokyo Metropolitan Government. This is a tool that gives information in the language of those who visit without the need for a special app.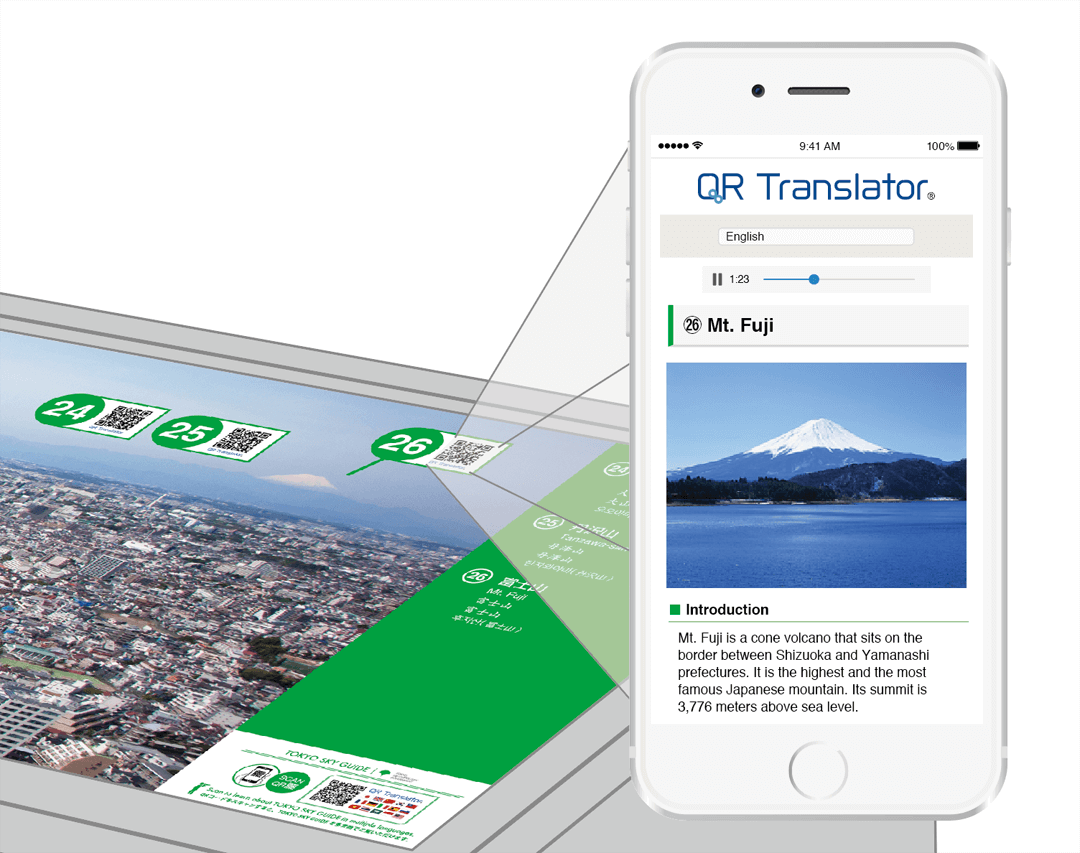 Just scan the QRT codes to automatically display information on all 32 spots in conjunction with the display panels. Please scan these QRT codes with your smartphone.
---
North-East direction

South-East direction

South-West direction

North-West direction