Kagoshima City Aquarium | KAGOSHIMA EXPERIENCES Videos & Info

Kagoshima City Aquarium
Search for QR codes!
You can find information and fun videos of the creatures!
PR Movie
Be careful of the sound volume.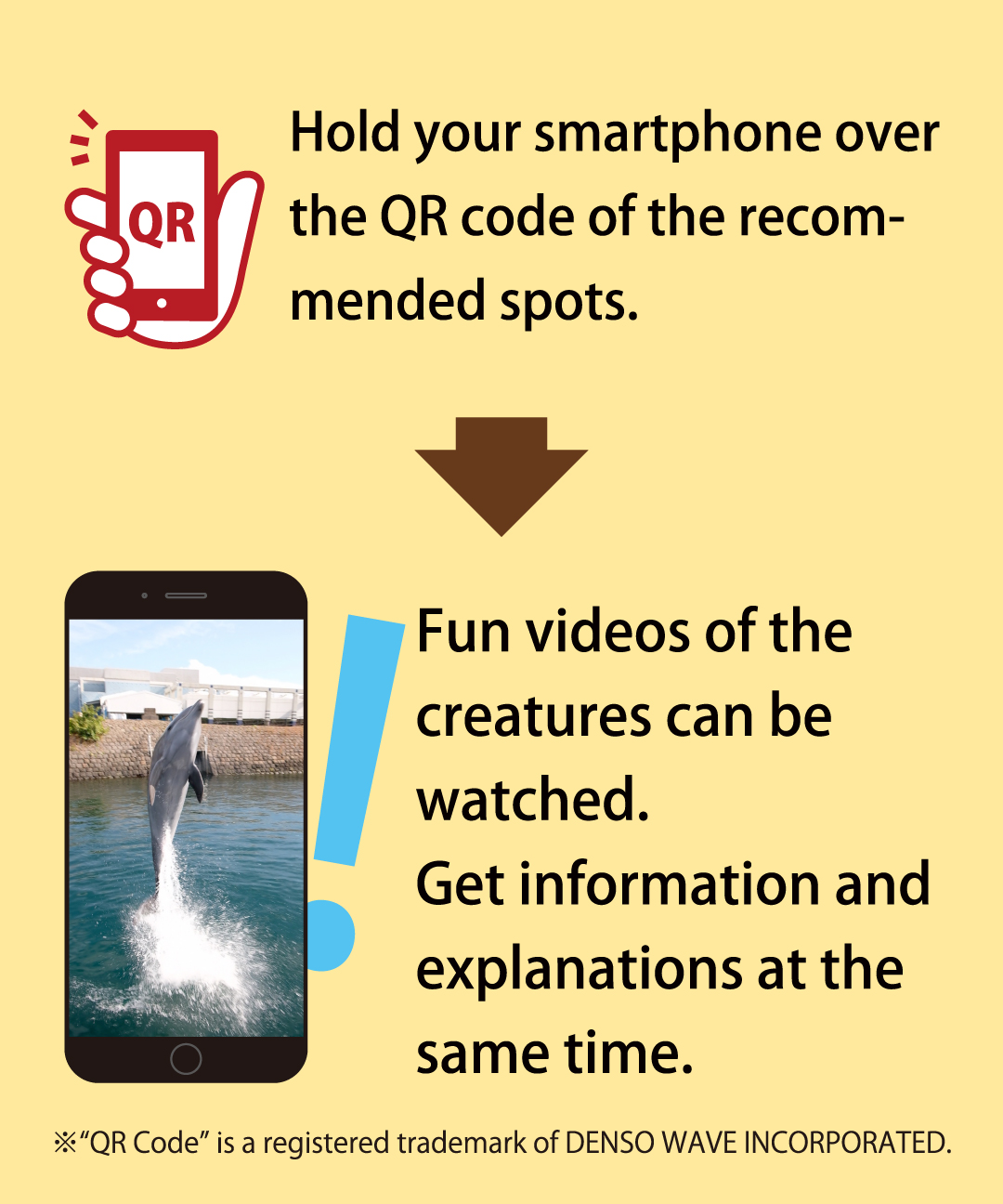 Aquarium Hours
Hours
9:30 a.m. to 6:00 p.m. (final admission at 5:00 p.m.)
We also hold Nighttime at the Aquarium events.
Call for details.
Telephone: +81-99-226-2233
Closed
Four consecutive days starting from the first Monday of December
*Open normal hours during the year-end and New Year holidays.
Admission
*We currently do not accept electronic money or credit cards for the payment of admission fees.
Admission Category
Individuals
Groups (20 or more)
Adult
(high school and above)
1,500 yen
1,200 yen
Student
(elementary and junior high students)
750 yen
600 yen
Child (over 4)
350 yen
280 yen
Visits may re-enter the aquarium only on the day their admission ticket was purchased.
Please note a simple application form must be completed to do so.
Getting Here