Uchigura (Inner Storehouse)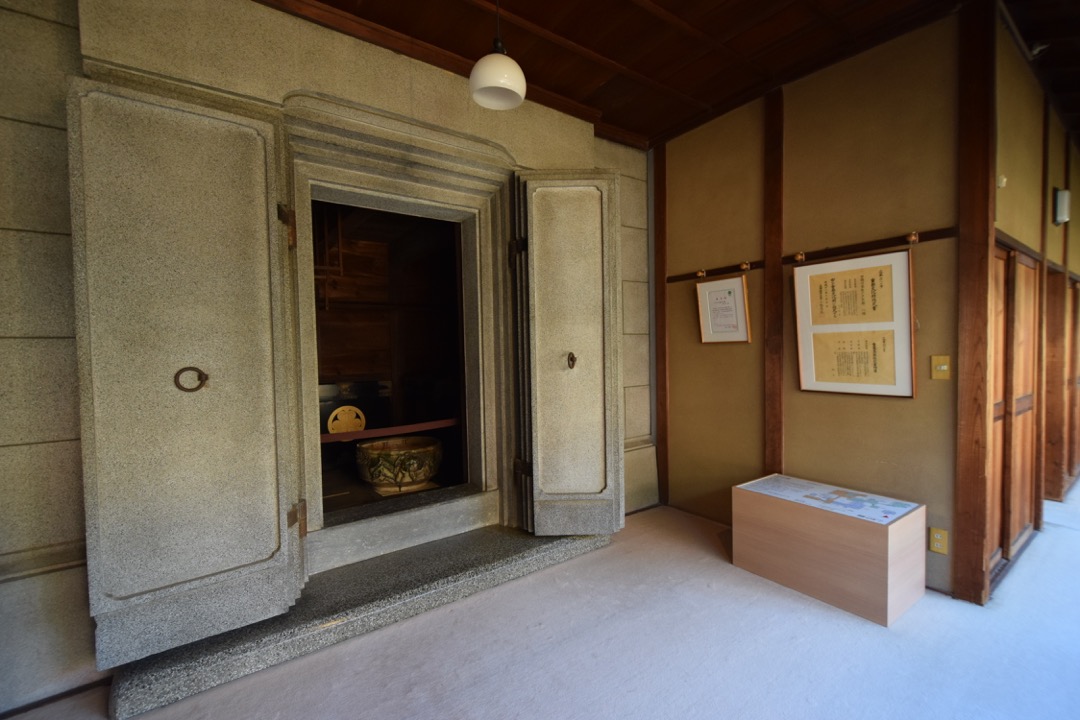 The storehouse adjacent to the corridor is fireproof, and has a second level inside. It was used to store swords, paintings, and so on.
The thick storehouse walls are finished with leucite, black nephelite, and lime mixed into white cement on the front doors and wall, and brushed before it dried. The artificial stone under the doors is a mixture of normal cement with whitish marble and serpentinite, with the surface polished to a sheen.

---