Enoshima Samuel Cocking Garden and Enoshima Sea Candle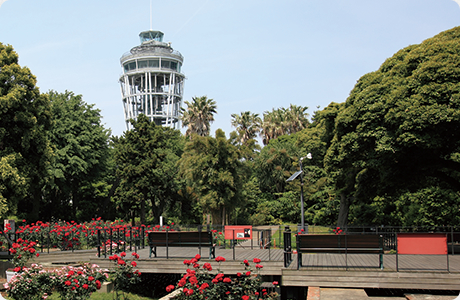 This botanical garden was established by English merchant Samuel Cocking in 1862 and contains both Japanese and European influences.
The garden covers 10,000 square meters, and includes a variety of South Pacific plants and other seasonal flowers that can be enjoyed all year round.
Various events are held throughout the year, with the winter illuminations and winter tulips being particularly beautiful.

On the theme of international exchange, Fujisawa City also operates an "International Friendship Corner" inside the garden.
Fujisawa City is currently sistered with Miami Beach (Florida, USA), Windsor (Ontario, Canada), Kunming (Yunnan, China), Boryeong (South Chungcheong, South Korea), and Matsumoto (Nagano, Japan).


Information
Admission Fee:
Adults ¥200
Children ¥100
Enoshima Sea Candle (Lighthouse Observation Tower)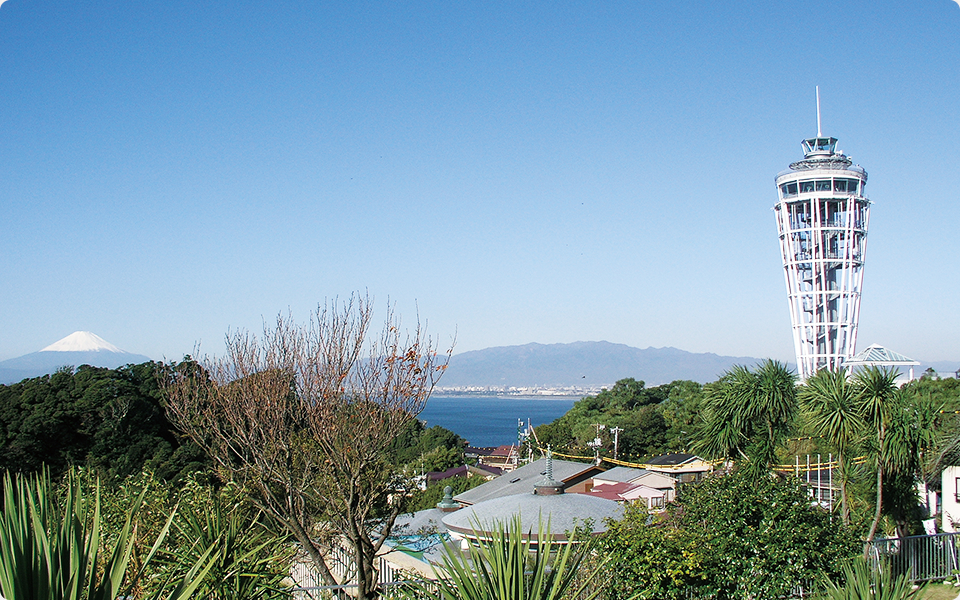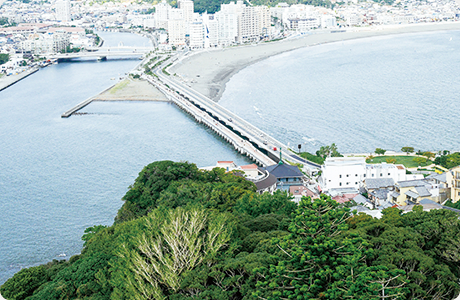 This is a lighthouse observation tower located inside the Samuel Cocking Garden.
Standing at a height of 59.8 meters, and 119.6 meters above sea level, the Sea Candle was rebuilt from the old lighthouse on the site, and is now the largest privately owned lighthouse in Japan.
This symbolic tower of Enoshima provides stunning 360 degree panoramic views of Sagami Bay.
There are views of Mt. Fuji, and on clear days, visitors can hope to see as far as Yokohama Landmark Tower, Tokyo SkyTree, and Izu Oshima Island.


Information
Adults: ¥700
(Enoshima Samuel Cocking Garden Admission Fee ¥200 + Enoshima Sea Candle Admission Fee ¥500)

Children: ¥350
(Enoshima Samuel Cocking Garden Admission Fee ¥100 + Enoshima Sea Candle Admission Fee ¥250)
---
Enoshima Sightseeing "What to See"
Enoshima Benzaiten Nakamise Street
Enoshima Samuel Cocking Garden and Enoshima Sea Candle

Ryuren no Kane (The Bell of the Dragon's Love)
Enoshima Iwaya cave, Benten Maru
---