Enoshima Benzaiten Nakamise Street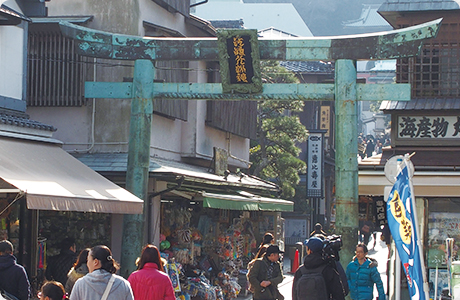 From this bronze torii gate, a street stretches as far as the vermilion-lacquered gate in front of Zuishinmon, and passes through an area known as Monzen-machi (Temple Town). The street is lined with traditional Japanese inns, souvenir shops, and restaurants. This street is called Benzaiten Nakamise Street.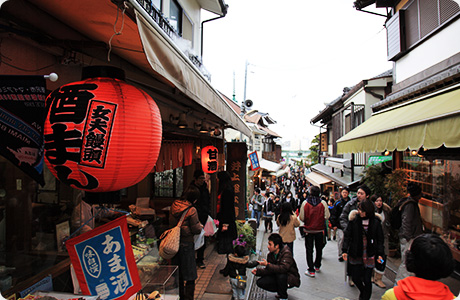 ---
Local Cuisine
Whitebait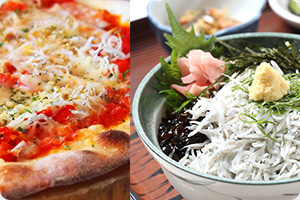 We recommend visitors try the "Shirasu Donburi", which uses fresh whitebait on a bed of rice. Depending on the day, visitors can also eat raw whitebait caught that very morning. For those who are not so keen on raw fish, there is a variety of other items which use whitebait as their central ingredient, such as Whitebait Bread, Whitebait Croquette, Whitebait Pizza, and Whitebait Rice Crackers. Enoshima's specialty, please try the whitebait during your trip.
Japanese Sweets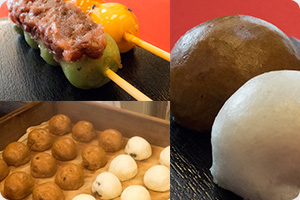 Traditional Japanese sweets include steamed buns, bean paste-filled wafers and sweet bean confectioneries. There are many historic Japanese sweet shops in both Enoshima and Fujisawa.These shops also sell mini-sized steamed buns and sweet bean confectioneries, which are ideal for eating while taking in the sights.
Barbecued Seafood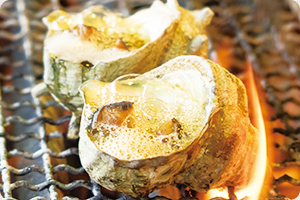 Fill up with roasting hot seafood such as turban shellfish, squid, and clams!
Octopus Rice Crackers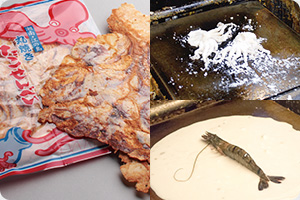 Two or three whole octopuses are used in each of these rice crackers, cooked up at the shop front.
With no fishy odor, these freshly prepared rice crackers taste fantastic. They keep well so can also be eaten later, and make great souvenirs. As well as octopus, there are also shrimp and jellyfish rice crackers.
Enoshima-don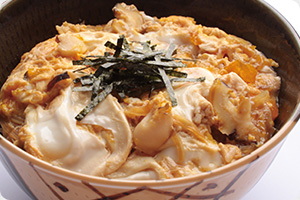 Chopped turban shellfish, simmered with egg and served on a bed of rice—Enoshima's original dish.
Fujiminori Beer
Made with wheat and a grape variety known as "Fujiminori" which originates from Fujisawa, this delicious beer has a fruity aroma and sharp, sweet taste.
---
Enoshima Escar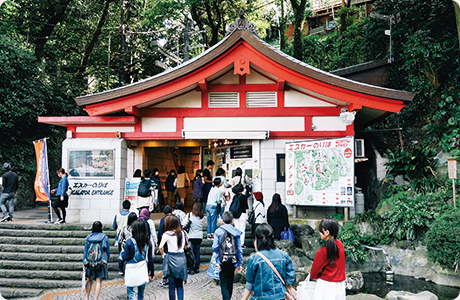 Constructed in 1959, "Enoshima Escar" was Japan's first outdoor escalator. At 106 meters in length, the escalator provides a total elevation of 46 meters over 4 sections. Compared to the 20 minutes it takes to climb the stone steps, Enoshima Escar gets you to the top in just 4 minutes. Enoshima Escar is recommended for visitors heading to Enoshima Shrine, Enoshima Samuel Cocking Garden, and Enoshima Sea Candle.
Notice: This escalator travels upwards only.
Information
Enoshima Escar (All sections)
Adults: ¥360
Children: ¥180
Enoshima Sea Candle Combination Ticket:
Adults: ¥750
Children ¥370
1-day Passport:
Adults: ¥1000
Children ¥500
---
Enoshima Sightseeing "What to See"
Enoshima Benzaiten Nakamise Street
Enoshima Samuel Cocking Garden and Enoshima Sea Candle

Ryuren no Kane (The Bell of the Dragon's Love)
Enoshima Iwaya cave, Benten Maru
---