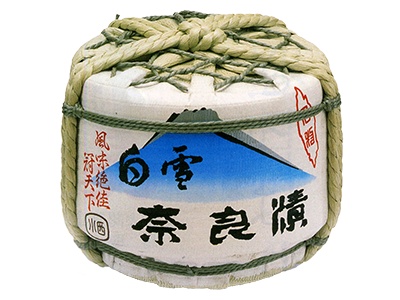 Shirayuki Shokuhin Co., Ltd.
1-1-19 Itami-shi, Hyogo
(072)775-3571
About Shirayuki Narazuke
Shirayuki Narazuke carefully pickled in sake lees from refined sake, "Shirayuki."
Natural flavors and colors as well as a fresh and crisp texture...
These flavors and colors can only be attained by pickling the vegetables for over a year.
It has been a popular food since the old times, used to bring out the best out of other dishes.
Each carefully chosen ingredient carries with it the flavors and aroma of refined sake, "Shirayuki."
Narazuke is a versatile food, served throughout the seasons to eat after a meal, with ochazuke (steeped rice), or to serve to your guests.
How to eat the Shirayuki Narazuke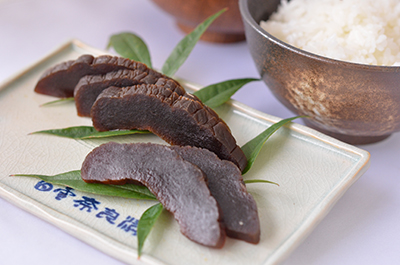 Do not wash with water. Wipe the sake lees off using a towel to serve. That will bring out the flavors of the sake lees. Those who are concerned about the alcohol content or prefer a sweeter flavor can wipe the sake lees and cut the Narazuke thinly to rest it in the refrigerator for a day before serving.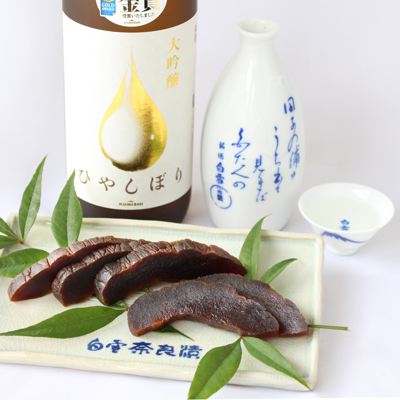 The best sidekick at your table, "Shirayuki Narazuke." It goes without saying that Narazuke is a perfect match for sake. Take a drink as you enjoy its flavors. You can have it together with Kinzan-ji miso or wasabizuke (wasabi pickled in sake lees) to enjoy your alcohol even further.
Stylish Recipes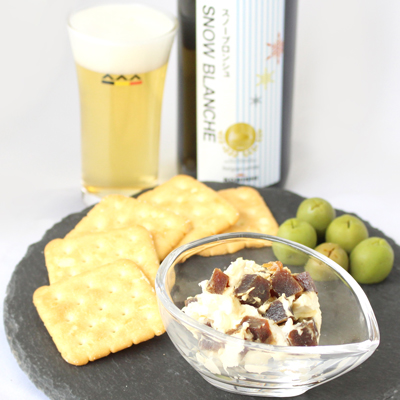 Although it is more common to serve "Shirayuki Narazuke" with a meal, it can serve as a snack not only to sake and shochu (distilled spirit) but beer and wine by combining it with cream cheese.
The recipe is simple. Just mix the finely cut Narazuke with cream cheese. The full-bodied flavors of the Narazuke and cream cheese come together for a real depth. Those who "do not really enjoy Narazuke" should try this once.
Recipe
●Ingredients
Shirayuki Narazuke

25 g

Cream Cheese

40 g

Black Pepper

A little bit
① Finely chop the Shirayuki Narazuke.
② Mix the Shirayuki Narazuke with cream cheese.
③ Add black pepper or a side of baguette slices as you like.
●Key Point
Bring cream cheese to room temperature to make it easier to mix.
Information for Direct Sales Stores
Hyogo Prefecture
Shirayuki Chojugura Store
Nishinomiya Store
Osaka Prefecture
Toyonaka Store
Nara Prefecture
Naramachi Store