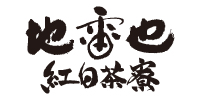 Jiraiya Kohakusaryo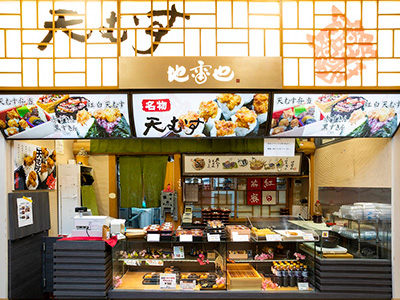 Various Tenmusu (rice balls with tempura filling)/Inari (vinegared rice balls wrapped in deep fried tofu) and others

Business hours 8:00~20:00
TEL 0748-66-1158
Recommended items
A 5-piece pack of tenmusu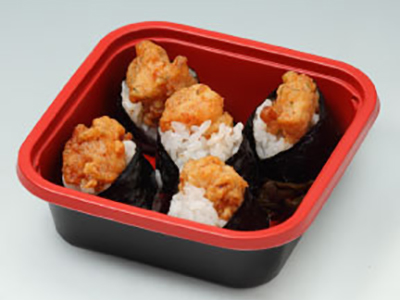 700yen(Tax included)
Bite-sized rice balls with shrimp tempura on top.
Each rice ball is carefully made by hand.

wheat

egg

shrimp
Tenmusu Box Lunch Hana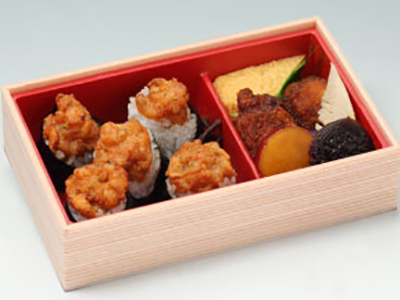 980yen(Tax included)
A lunch box containing 5 pieces of tenmusu, a pork cutlet with miso sauce, Japanese rolled omelette and a stewed dish.

wheat

egg

shrimp
A 5-piece pack of kohaku tenmusu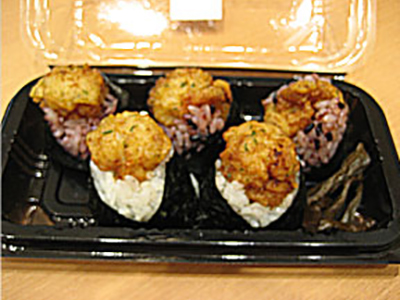 715yen(Tax included)
A popular product with women, enabling you to enjoy the wonderful textures of 3 black rice tenmusu and 2 white rice tenmusu.

wheat

egg

shrimp
* All prices include tax (8%).The tax rate changes if you are dining at the store (inside or outside).