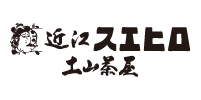 Ohmi Suehiro Tsuchiyama Chaya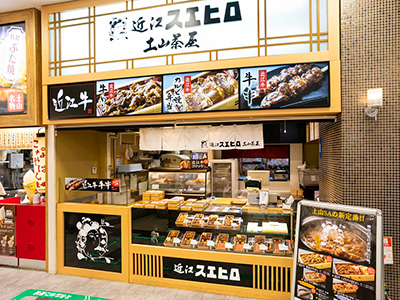 We dish up "Ohmi beef" in bento, ready-made meals, and as souvenirs.

Business hours 8:00~20:00
TEL 0748-66-8104
Recommended items
Ohmi Beef The Golden Beef Box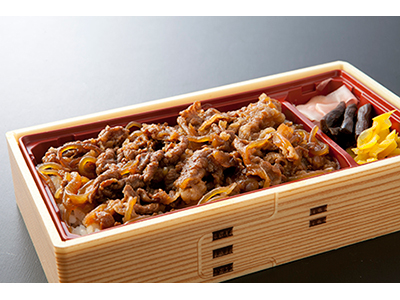 1,080yen(Tax included)
Our Shop's No. 1 Most Popular Bento.
The pure taste of sukiyaki-style beef in soy sauce base.

beef

wheat
Ohmi Beef Skewer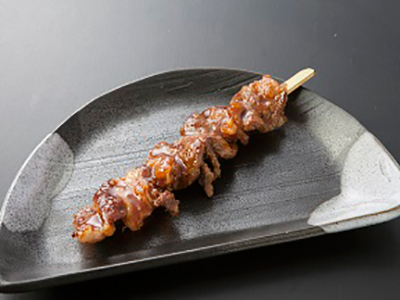 500yen(Tax included)
Savor "Ohmi beef" in just 500yen(Tax included).
The rich homemade yakiniku (grilled meat) sauce perfectly blends with the sweet flavor of Ohmi beef.

beef

pork

wheat
* All prices include tax (8%).The tax rate changes if you are dining at the store (inside or outside).