A History of Yokohama Port
The history of Yokohama Port began near this very spot. In 1854, United States Commodore Matthew C. Perry (1794–1858) landed in Yokohama to receive Japan's reply to US demands for a trade agreement. For more than two centuries, the Japanese government had strictly enforced a policy of limited contact with foreign countries, but Perry's request from President Fillmore—and his fleet of warships—convinced Japanese leaders to open the country to international trade.
In 1858, Japan signed multiple treaties allowing Western nations to trade at a new, soon-to-be constructed port. In order to limit contact between foreigners and the rest of Japanese society, the new port was built near the tiny, isolated village of Yokohama. A two-pier wharf (now called Zou-no-hana) was constructed there in 1859, and an international trade port was born.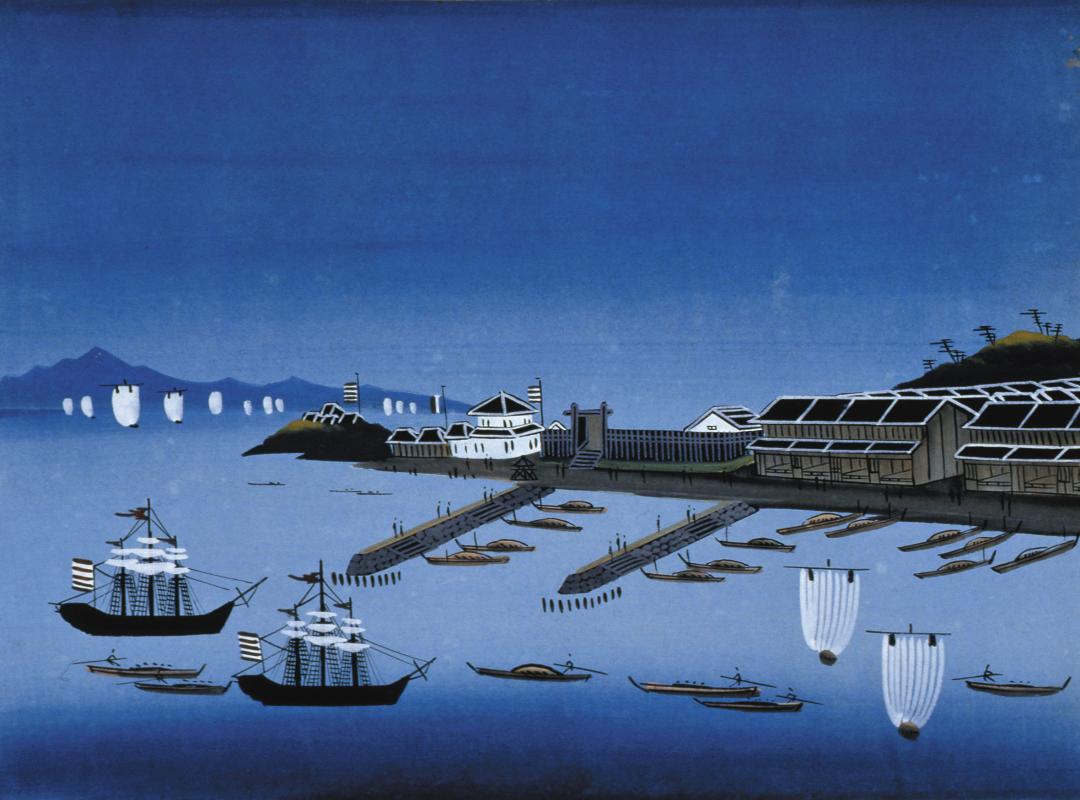 By the late nineteenth century, Zou-no-hana could no longer accommodate the ships and trade goods arriving in Yokohama. Work was begun to expand and modernize the harbor facilities, and a re-design and extension of Zou-no-hana's eastern pier was completed in 1894. This new structure was called Tetsusanbashi (now Ōsanbashi) Pier. Unlike the earlier wharf, the new pier could accommodate full-sized sailing ships, allowing foreign merchants and passenger ships to dock and unload directly. In 1899, work began on the much larger Shinkō Pier, to be built on land reclaimed from the harbor. With state-of-the-art warehouses built from red brick, improved railway transport, electrically operated cranes, and a dedicated power plant, Shinkō Pier was designed to meet the demands of trade for many decades.
In September of 1923, tragedy struck. The Great Kanto Earthquake devastated Yokohama, destroying nearly all of the port structures and facilities. Despite such extensive damage, the push to restore international trade spurred quick repairs. Restorations were completed in the early 1930s, and large passenger ships soon began to arrive at the port, ushering in a golden age as Yokohama became a major port-of-call for international passenger liners.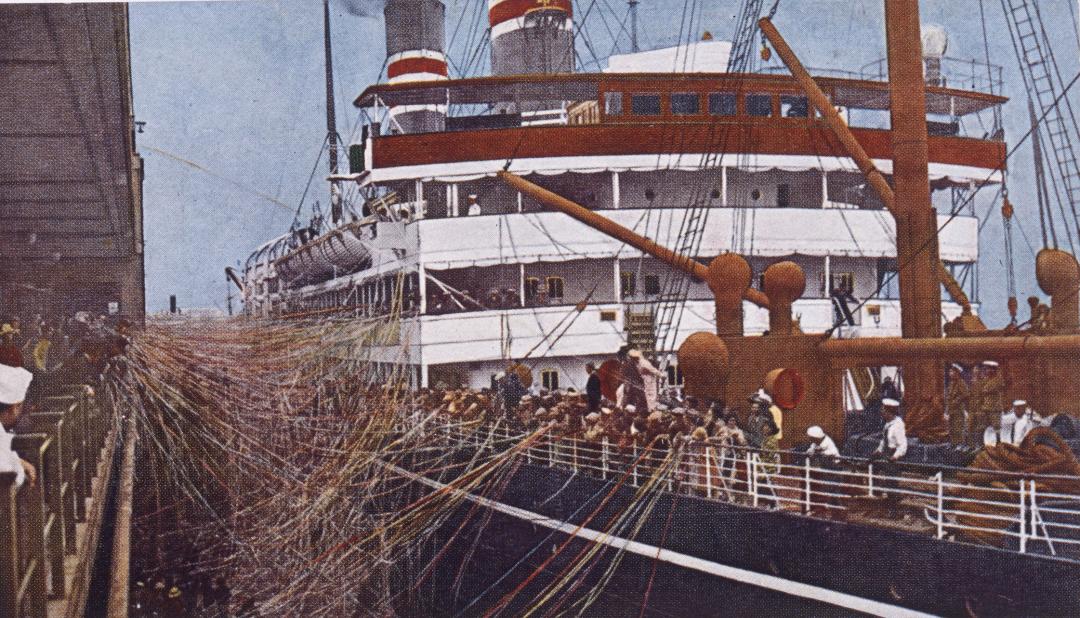 During World War II, Yokohama Port became a military base. Two divisions of the Japanese navy were deployed there, including the 22nd Division, or "Kuroshio Butai," a division of 100-ton fishing ships used as scouting and patrol vessels. In 1945, the Allied occupying forces assumed control of 90 percent of the harbor facilities, effectively stifling Yokohama's operation as a trade port. The seized areas were eventually returned, and by 1961 trade had recovered to the extent that arriving ships had to wait as long as 110 hours for a place to dock.
By the 1970s, however, the international cargo industry was rapidly transitioning to container shipping. Because of their size, container ships can only dock at piers with deep water, and the containers themselves require large storage yards. New piers were built outside the bay to accommodate the container ships, and the focus of trade shifted away from the central harbor.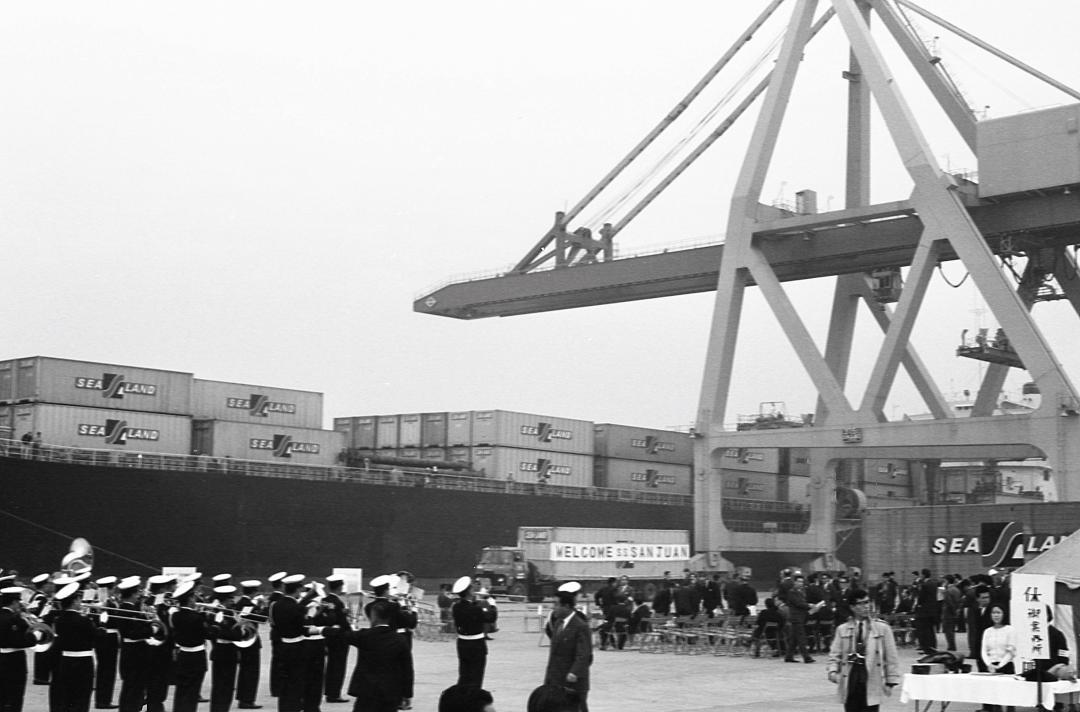 Beginning in 1983, Yokohama's central harbor area was revitalized with a series of construction initiatives called the "Minato Mirai 21" project. Additional land was reclaimed from the harbor for the creation of an ultra-modern high-rise district, and historic Shinkō Pier structures were renovated and repurposed. The result is today's thriving city center—a cosmopolitan locus for business, commerce, and cultural and technological exchange.
Throughout this area, many of the port's points of interest are marked with QR codes that relate interesting details not found on the physical signs. Visitors are encouraged to scan them and learn more about Yokohama's rich past as they explore the scenic waterfront.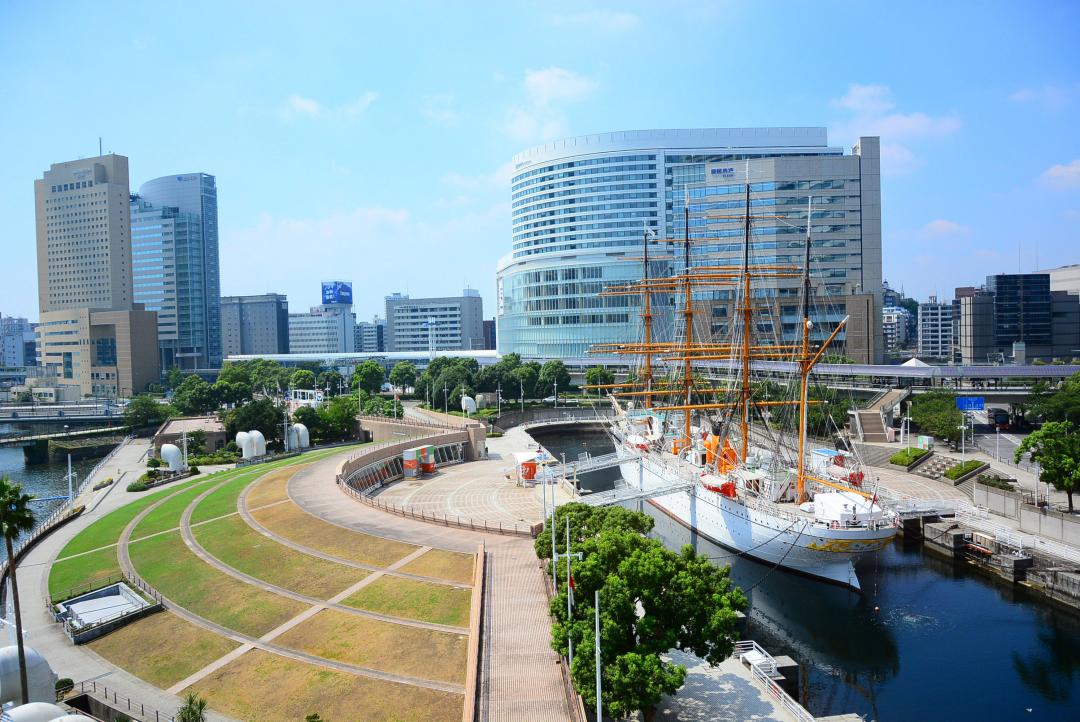 ---
Find and scan all the QRT codes!
(7different codes across 12 locations)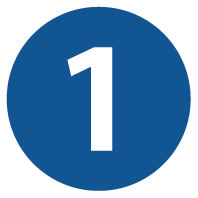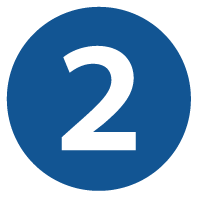 A History of Yokohama Port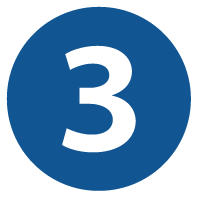 Zou-no-hana: The Birthplace of Yokohama Port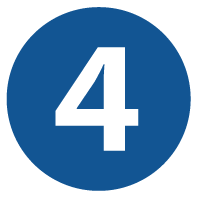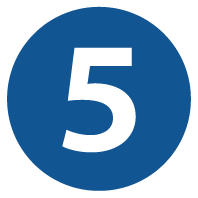 Red Brick Warehouses: A Symbol of the Evolving Port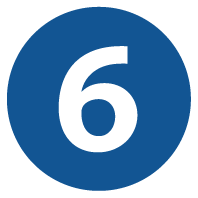 Shinkō Pier and the Hammerhead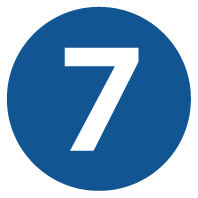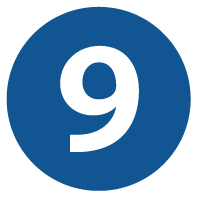 Kishamichi Promenade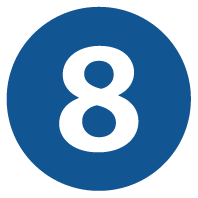 A Designer Cityscape: The Minato Mirai 21 Project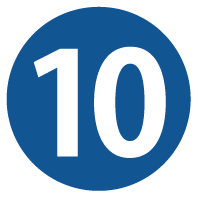 The Ship That Trained a Half-Century of Sailors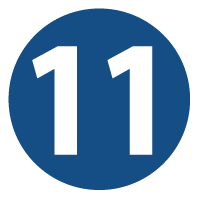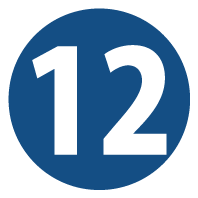 A History of Yokohama Port
Click here for more information on the Port History Guide and other tourist information.
Cruise Project Promotion Division, Port and Harbor Bureau, City of Yokohama
Tel:045-671-7272