Product information
The traditional technique of Murakami, a castle town, has been handed down.
The unique technique of sculpting wood and applying lacquer is designated as an intangible cultural property in Niigata Prefecture, and as a traditional craft in the country as Murakami Kibori.
In our company, the founder Sonpachi Fujii has been involved in Kozoku Murakami as a woodworker for over 90 years.
We have inherited the traditional process of Murakami wood carving vermilion along with sculptor and painter.
I want to attract people to see and create and sell products that satisfy those who have them.
And I would like to pass on the Murakami lacquer culture and the techniques of Murakami Kibori vermilion built by the predecessor to the next generation.
Representative Director Hisakusaku Kobayashi
What is Murakami Kibori Vermilion? Murakami Kibori Vermilion is a lacquer sculpture that sculpts wood and applies lacquer.
Red sand has the meaning of repeatedly applying lacquer.
Danshu is a technique that began in the Tang Dynasty of China and was introduced to Japan (Kyoto) in the Kamakura period.
It is said that lacquerers who came to Kyoto to build temples about 600 years ago told the Murakami region, which has long been known as a natural lacquer production area.
It is said that successive feudal lords encouraged this, and the lords of the Edo period learned sculpture from master craftsmen, which spread throughout the clan, and eventually passed on to the craftsmen in the town.
In the middle of the Edo period, the foundation of the current wooden carving vermilion, combining wood carving and lacquer techniques, was established.
In addition, lacquer and lumber are collected in nearby mountains, and the humid climate peculiar to the Sea of Japan side is blessed with nature and a climatic climate.
The craftsmen also protect the techniques they inherited, always working on ingenuity and technology, without changing their calm and elegant appeal.
We strive to make products in harmony with the senses of the times.
Work process-until red
Murakami wood carving vermilion has almost no change in the technique since the Edo period, and all processes are manual.
Murakami wood carving vermilion is one of the three divisions of woodworker → carver → painter.

By the way, only our company has craftsmen in the three departments. So special orders and expensive items can be held responsible in all aspects. Since it is a product that will be used for a long time, we will accept repairs and repainting only for our products. Feel free to
not
be under

consultation.
Fuji Red Head Office
Address: 3-6 Kajicho, Murakami City, Niigata Prefecture
TEL : 0254-53-1666
Fax: 0254-53-1033
Email: info@tsuisyu-fujii.co.jp

Click here for our website


Chopsticks, table accessories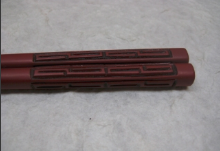 Chopsticks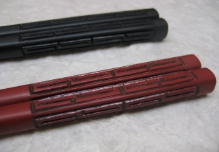 Couple chopsticks (raimon)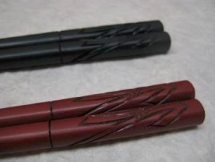 Couple chopsticks (tie)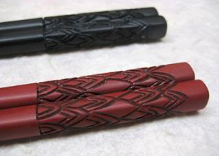 Couple chopsticks (wave) Zhu, black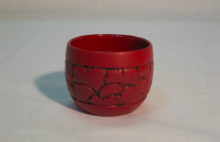 Sake cup (peony arabesque)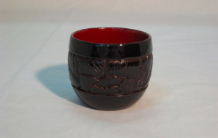 Sake cup (peony arabesque / red lacquer)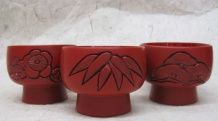 Sake cup (3 pieces, Shochiku plum)
Cake box, tray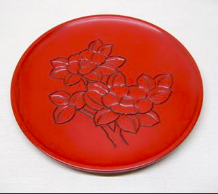 Marubon (camellia)
Marubon (Iwa Peony)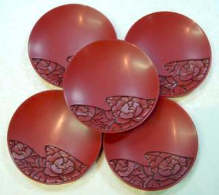 Inscription dish (Nara arabesque)
Confectionery dish (arakusa)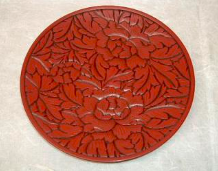 Confectionery dish (arakusa)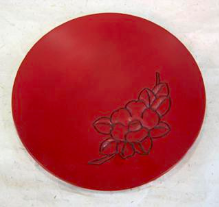 Confectionery dish (camellia)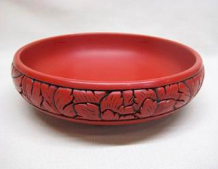 Confectionery (peony arabesque)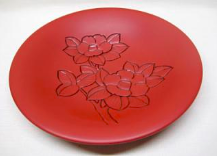 Tokiwa Confectionery (Tsubaki)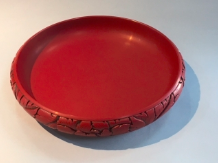 Iron bowl confectionery (Arabesque)
Tea set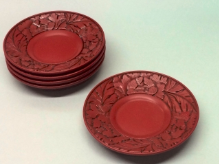 Tea ceremony (arakusa)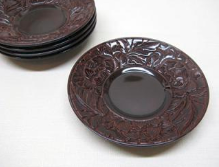 Tea ceremony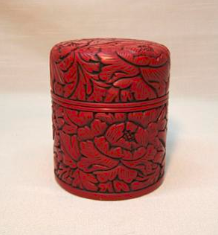 Tea caddy (arakusa)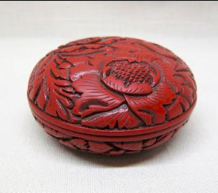 Kaai (Arabesque)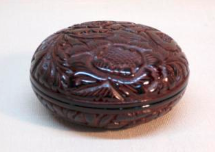 Kago (Arabesque) reservoir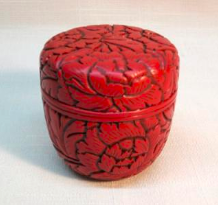 Jujube (arabesque)
Vase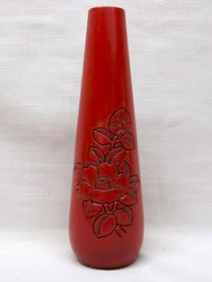 Suehiro vase (camellia)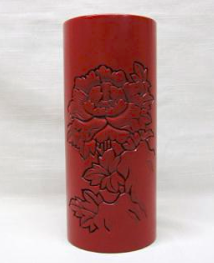 Cylindrical vase (peony)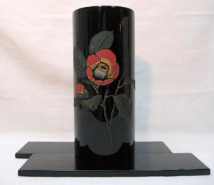 Cylindrical vase (Sansai carving)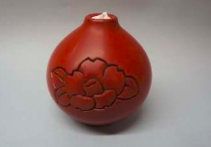 Vermilion ball vase (camellia)
Interior / Other accessories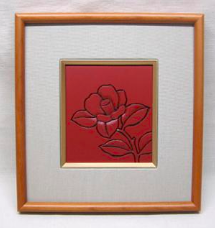 Hime amount (camellia)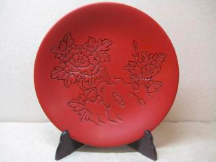 Decorative bowls (Iwao Peony)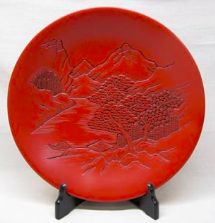 Decorative bowls (land water)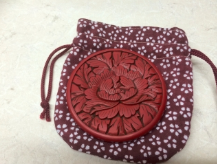 Himegami (arasa grass)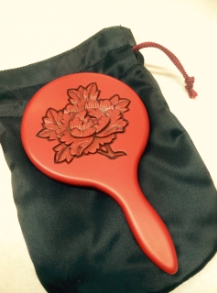 Himetegami (peony)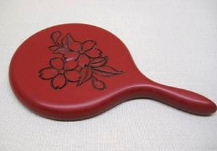 Princess mirror with cherry blossoms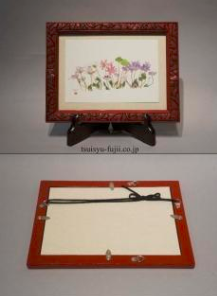 Vermilion postcard amount (arakusa)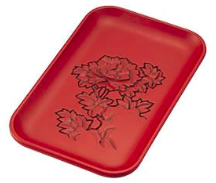 Red business card tray (peony)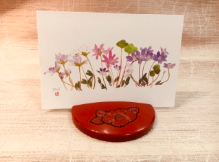 Postcard
Box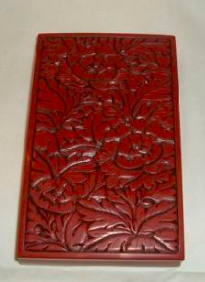 Postcard holder (peony arabesque)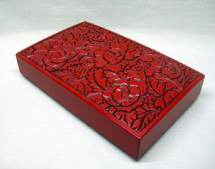 Inkstone box (arakusa)