Seiganji Temple / Oshiroi Jizo
Seiganji Temple / Oshiroi Jizo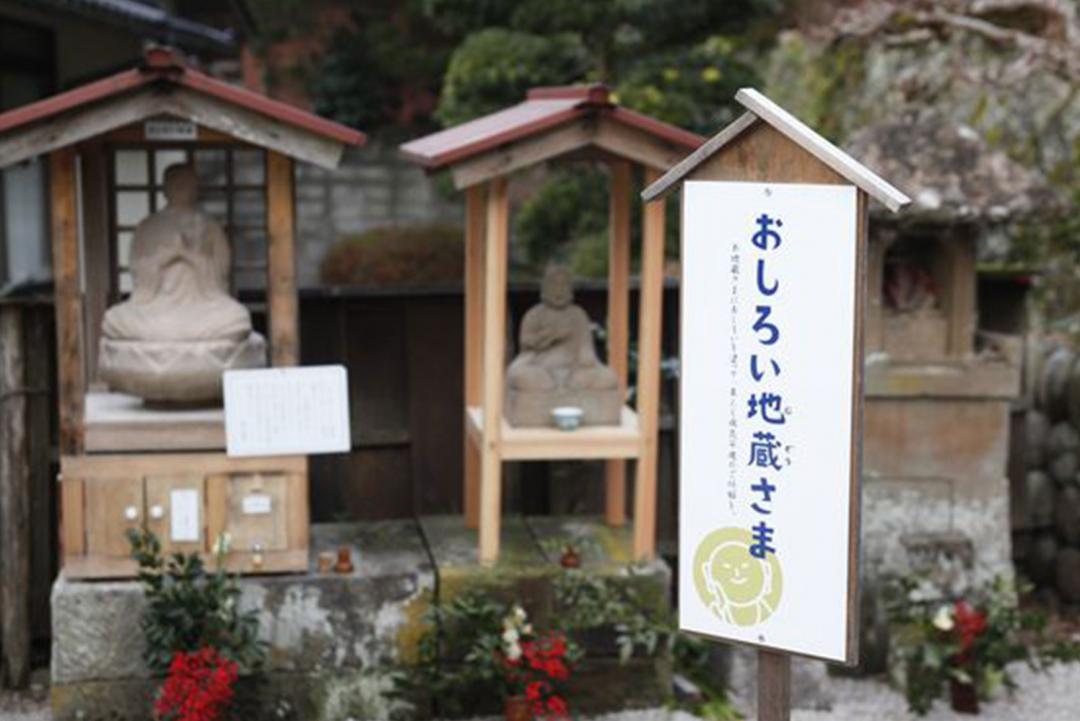 Belonging to the Myoshinji Sect of the Rinzai School of Zen Buddhism, its honorific mountain prefix is Onsenzan. Legend says that many centuries ago, there was a priest who suffered from facial bruises, but when he applied white face powder (oshiroi) to this Jizo statue, he was healed. Since then, people have visited to apply face powder to the equivalent area where they have concerns, hoping to become attractive. Even today, there are always people visiting the Oshiroi Jizo to cure diseases or make their skin beautiful. The temple's main image is a standing statue of Amida Nyorai, said to have been carved by Kaikei. The grounds also contain the Iwayaji Temple, the last stop of the Izumo 33 Kannons Pilgrimage.
Praying for beautiful skin at Oshiroi Jizo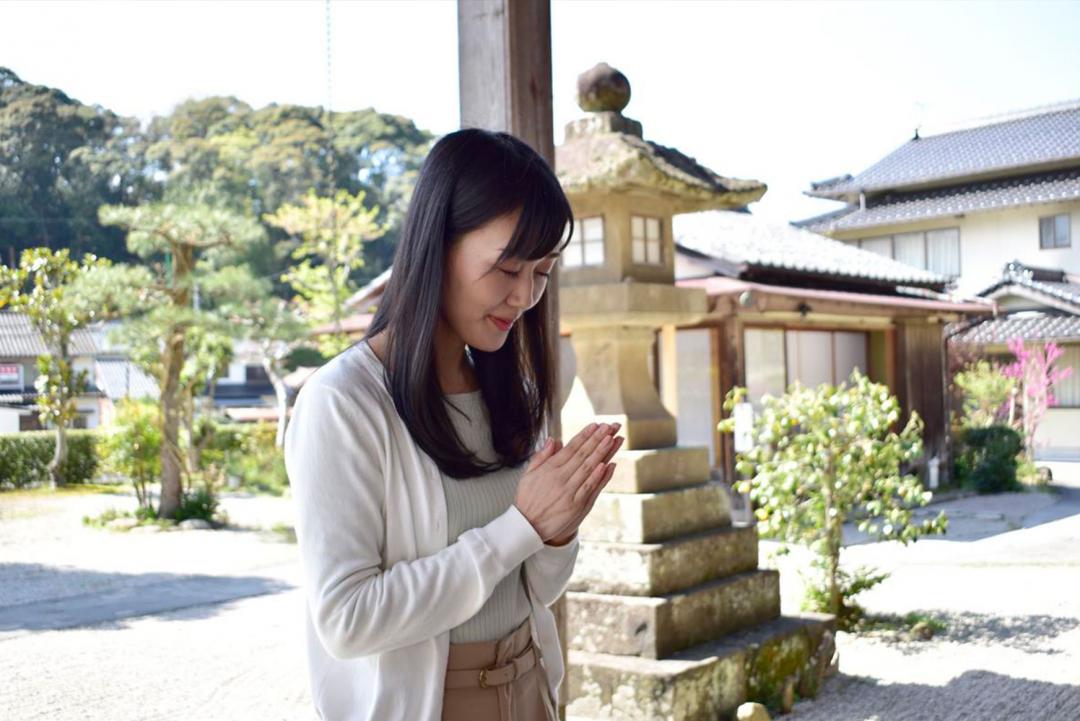 (1) Prayers
First, pray at the Main Hall in the front. Toss some coins into the offertory box, ring the bell, bow your head, and place your hands together. Note that as this is a temple, not a shrine, you must not clap.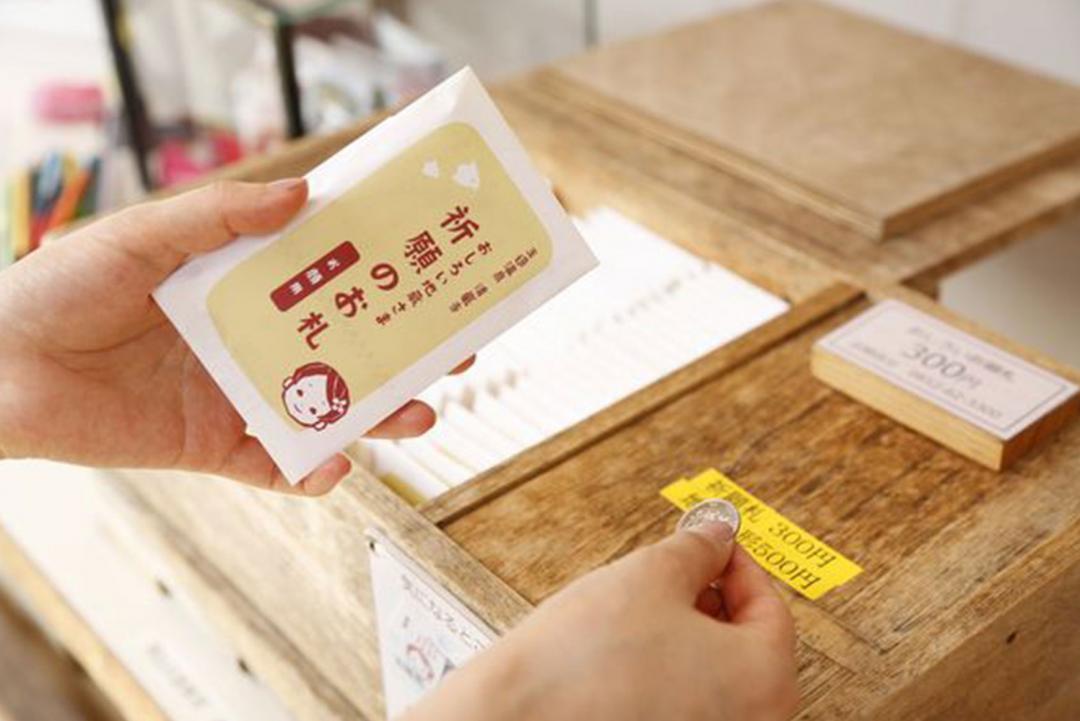 (2) Obtain a tablet
Head to the amulet office on the left of the entrance. Select whether you want one for the body or the face, and drop 300 yen into the box.
(3) Write your prayer
Use the crayons or pens provided to fill in the area on your face or body you want treated (the place you want to look beautiful). Don't forget your name on the back.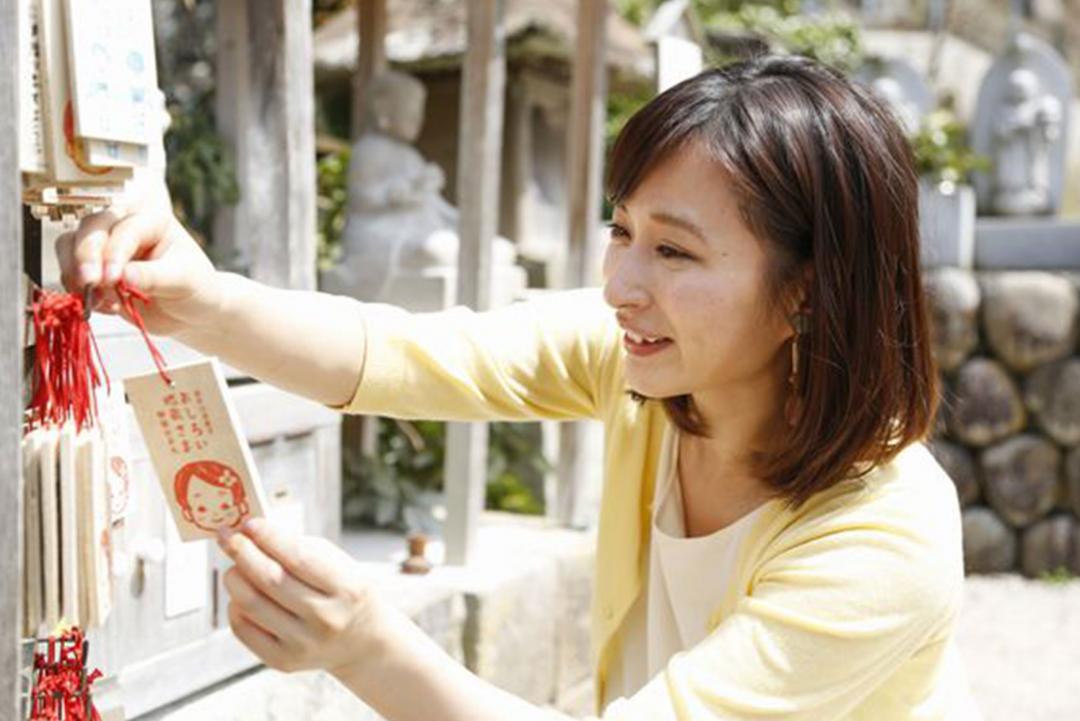 (4) Pray before the Oshiroi Jizo
Once you have written your prayer, hang it up beside the Oshiroi Jizo, next to the amulet office.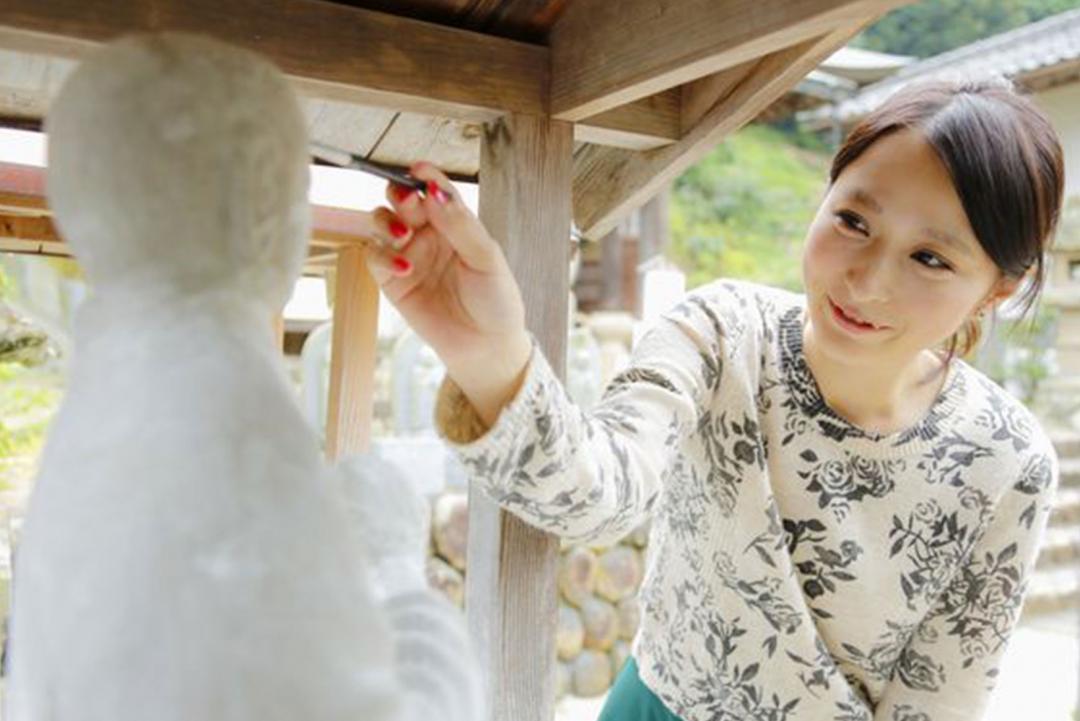 (5) Apply the oshiroi, or white face powder, kept in the drawer in the base of the Jizo statue, to the same part of the Jizo as the area you want to treat. The Jizo here gets plenty of face powder on a daily basis, and has a very smooth skin. That's the sort of smoothness you'll want.