Special Yurabura Cruises
Unify "Edo Tokyo Burari Journey" and "Ichinichi Yurari Tabi"
This is a compact course that summarizes the good points of the two flights.
* Operates mainly in winter.


Click here for flight schedules and fares


[Reservation method]


Telephone reception only Telephone 03-5608-8869
Closed on Mondays (weekdays the following day if it is a national holiday) 9: 00-17: 00
Complete reservation system from 1 month before boarding date!
* Please be sure to check the flight schedule, course, etc. before making a reservation.
It is a course that takes a leisurely tour of the Sumida River, Arakawa River, and the Tokyo coastal area.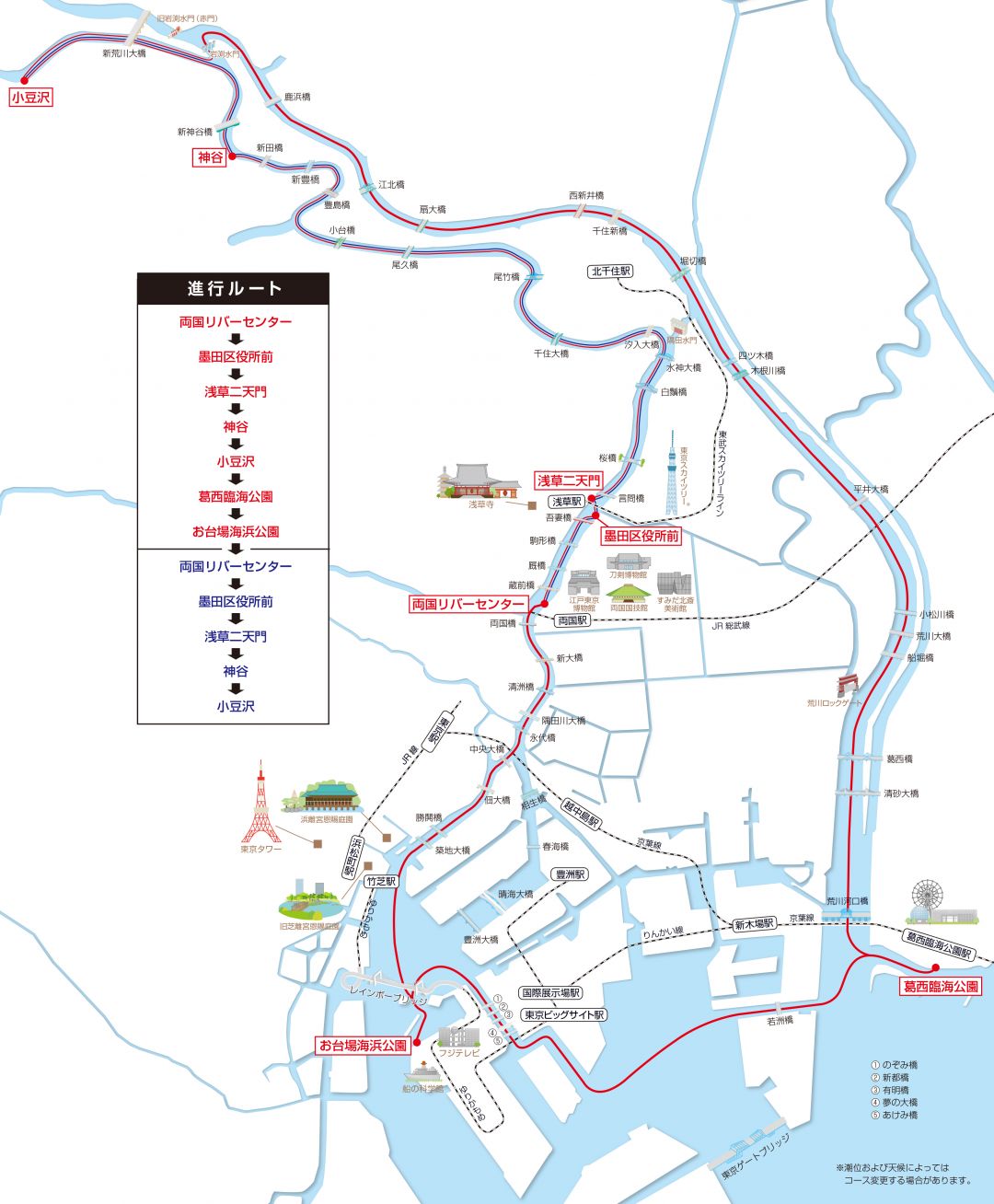 Please be sure to check the schedule before making a reservation as the flight may be canceled or the course may be changed due to the influence of the weather and tide level.
Depending on the infection status of the new coronavirus infection, eating and drinking may be restricted.
Since the seats are unreserved, you may not be able to sit. Please note that.
If you are using a wheelchair, please contact us before boarding.
Smoking is prohibited on board.
Pets (dogs, cats, etc.) cannot be included even if they are in a carry case. (Excluding guide dogs, hearing dogs, and service dogs.)
Please refrain from acts that cause inconvenience to people around you, such as banquets. Please note that if you find any nuisance, you may be asked to be careful and disembark.
Tokyo Metropolitan Park Association
Tokyo Mizube Cruising Line
TEL: 03-5608-8869
Service hours
Does not operate on Mondays (or the day after if Monday is a national holiday)