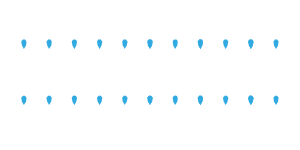 FAQ
About boarding
Do you fly daily?

As a general rule, Mondays, Tuesdays, and Wednesdays are holidays. (If it falls on a national holiday, the ferry will operate.)

Year-end and New Year holidays are also closed.

During the cherry blossom season, Golden Week, and summer vacation, we may be open even on regular holidays.

For details, please check the announcement on the homepage, etc., or contact us.

(Tokyo Mizube Line TEL: 03-5608-8869)

Click here for the flight schedule for the day
Can I board the boat even when it rains?

You can use it even when it rains. However, it may be canceled due to weather and sea conditions (heavy rain, strong wind, etc.), tide level, etc. Please inquire about flight status on the day.

(Tokyo Mizube Line TEL: 03-5608-8869)

Click here for today's schedule

Where do you sell boarding tickets?

Tickets are sold on the same day at the manned landing areas of Ryogoku River Center, Asakusa Nitenmon, WATERS Takeshiba, Odaiba Kaihin Park, and Kasai Rinkai Park.

At other unmanned landing sites, tickets will be sold on board when boarding. Please check the website on the day or contact us for flight status.

(Tokyo Mizube Line TEL: 03-5608-8869)

Click here for location information of the dock and ticket office

Can I board without a reservation?

Reservations are only accepted for groups of 15 people or more from 6 months in advance. For individual customers, tickets are sold at the same-day ticket office (departure/arrival area if unmanned).

However, as congestion is expected for "Ichi-Nichi Yurari Journey", "Edo-Tokyo Burari Journey" and "Special Yura-Bura Flight", which have specified flight dates, individual customers should also start from one month before the date of use. We accept reservations (complete reservation system).

* Click here for more information on Ichinichi Yurari Journey

How should I use the unmanned landing site?

Other than Ryogoku River Center, Sensoji Nitenmon, WATERS Takeshiba, Odaiba Kaihin Park, and Kasai Rinkai Park, the departure and arrival areas are unmanned. When the departure time comes, the ship will arrive, and the crew and staff will guide you inside the ship. Please wait in front of the gate. Please purchase a boarding ticket from the sailor or staff on board.

Do you handle coupons?

Coupons can be purchased at travel agencies. However, the coupon must be exchanged for a boarding ticket at the boarding location on the day. Please contact us for the handling of coupons.

(Tokyo Mizube Line TEL: 03-5608-8869)

Are there any boats that arrive and depart from Hinode, Toyosu, and Hamarikyu?

There are no flights from the above departure/arrival locations.

Click here for the location information of the departure and arrival piers

Can I board the ship with a wheelchair?

The ship and the departure/arrival area are wheelchair accessible. Please contact us when using.

(Tokyo Mizube Line TEL: 03-5608-8869)

Can I bring my bicycle in?

Bicycles can be brought into the cabin as baggage with a total length of 2m or less and a weight of 30kg or less.

The types and methods of riding are as follows.

(1) Folding bicycles, small bicycles for children, tricycles, kickboards, etc.

If it falls under the above (size and weight), it can be brought on board, and a bicycle bag is not required.

(2) Road bikes, etc.

If the disassembled bicycle falls under the above conditions, it can be carried on-board by storing it in a bicycle bag.

(3) Bicycles that cannot be folded or disassembled and that do not fall under any of the above cannot be brought into the venue.
*In addition, if you are using cycling shoes, there is a risk that the metal fittings on the soles of the shoes may damage the floor of the water bus, so please change to normal shoes or cover them before boarding. Thank you for your cooperation.
No dogs other than guide dogs, service dogs and hearing dogs are allowed. It cannot be brought in even if it is in a carry-on bag.


About fees
What's the fare?

It varies depending on the section you use. Prices for adults start from 200 yen. Various discounts are also available.

Do you have child fares?

Child fares (elementary school students) are half the price of adults. One preschooler is free per adult. From the second child onwards, the child fare will be charged. In addition, junior high school students and above will be charged an adult fare. *In the case of a group, the child fare will be charged from 1 year old.
Are there any discounts for groups?

If the number of passengers is 15 or more, excluding infants under the age of 1 (free customers), the fare will be discounted by 10%.

Please inquire for details (Tokyo Mizube Line TEL: 03-5608-8869). Click here for group reservation application form

Are there discounts for people with disabilities?

If you present your physical disability certificate, mental disability certificate, or rehabilitation certificate (Ai no Techo, etc.), the fare for the person with the certificate and one caregiver will be halved.

Can I use credit cards and electronic money (Suica, etc.)?

Electronic money (Suica, etc.) can be used at each of the manned landing areas of Ryogoku River Center, WATERS Takeshiba, Odaiba Kaihin Park, Kasai Rinkai Park, and Asakusa Nitenmon. All other locations are cash only.
Facilities and services
Can I charter a boat?

We accept reservations from 1 hour (every 30 minutes after 1 hour). Please inquire for details (Tokyo Mizube Line TEL: 03-5608-8869).

Are there reserved seats on board?

All seats are unreserved, and we will guide you in the order you lined up.

Can I eat on board? Do you sell food and drinks?

There is a vending machine for soft drinks on board, but there are no meals or snacks for sale. You are free to bring your own food and drink.

Are there restrooms onboard?

There is one for men and one for women. The women's restroom is wheelchair accessible.

Can I always go to the upper deck?

It may be closed depending on the weather, sea conditions and tide level. note that.

Are there guides on board?

There is always voice guidance by MD on board. However, on some regular Saturdays, Sundays, and public holidays (Asakusa and Odaiba cruises), Shitamachi river river guide volunteers certified by the Tokyo Metropolitan Park Association are on board and guide on board.

Is there a parking lot?

There is no dedicated parking lot for the Tokyo Mizube Line. Depending on the departure/arrival point, there are paid parking lots nearby.

Can I smoke on board?

Smoking is prohibited on board, including the rear and upper deck seats.
Tokyo Metropolitan Park Association
Tokyo Mizube Line
TEL: 03-5608-8869
business hours
Closed on Mondays (the following day if Monday is a holiday)