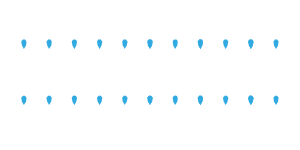 Charter / Group use
Group use
Reservation

・ We accept reservations for

more than 15 people

.
・ Reservations for groups can be accepted from the same day, 6 months before the boarding date.

Reservation method

・ Please contact us by phone to confirm availability.
・ After confirming that reservations are possible, fill in the reservation details on our designated "Group Reservation Application Form" and send it by fax.


TEL : 03-5608-8869
FAX: 03-5608-8735

Business hours from 9:00 to 17:00 Closed on Mondays (in the case of public holidays, the following day)

Booking response

・ Reservation response will be sent from our company as a

"group reservation arrangement confirmation"

.
* The reservation details will be indicated on the group reservation confirmation.
* You will receive a

group reservation confirmation

from us

and your reservation

will be

completed

.
* It may take several days for us to respond to your reservation to confirm our reservation operation.
* Reservations will be answered by FAX from our company. Please let us know if you would like to receive a response by e-mail.

Payment Method

General customers: Only cash on the day




* Credit cards and debit cards cannot be used.

Travel agency:
① Cash on the day (There is no fee for cash on the day.)
② Contracted travel agency ticket

Group fares

・ 10% discount on regular fares (rounded down to the nearest 10 yen)
* Group discount fares and other discounts will not overlap.
(Other discounted fares: discounts for persons with disabilities, contract discounts with the Company, etc.)
* Group fares are applicable for adults (more than junior high school students) and more than 15 people.
Two children (elementary school students and younger) can use one adult. In addition, the use of children aged 1 to elementary school is a child fare.
* A tour attendant is free of charge for every 15 adults or more.

Personnel change

・ Change of personnel 2 days before boarding date * Please contact us at least 2 days before boarding date for group changes.

Cancellation fee

・ Cancellation fee before departure * Cancellation fees such as reduction of personnel before departure are unnecessary.
-Cancellation fee after departure / after departure time * 100% cancellation fee may be charged for cancellation after departure time and cancellation without contact.

Other / Notes

・ Wheelchair information * If you are using a wheelchair, please be sure to inform us of the number of wheelchairs, whether it is electric or manual, etc. when making a reservation. Please note that you cannot use the wheelchair at Hamarikyu.
・ About boarding and disembarking at Hamarikyu (Hamarikyu boarding and disembarking will be in Hamarikyu Garden. Therefore, an admission ticket for Hamarikyu Garden is required.)
* When boarding from Hamarikyu, please purchase a regular admission ticket at the entrance to Hamarikyu and board the boarding area.
* If you are disembarking at Hamarikyu, please purchase an admission ticket at the same time as boarding procedures. The admission fee is 240 yen for adults and 120 yen for those 65 and older. (Cash only)
・ Boarding procedures * Please complete the boarding procedure at the ticket office at the boarding area until 20 minutes before departure.
・ Inboard seat * All seats are non-reserved and may not be seated.
・ Cancellation * Operation may be canceled due to weather such as strong winds or tide level due to tides.
Contact Us
Chartered flight
Chartered flights are available on a time basis. Two ships are available: a 140-person "Sakura / Hydrangea" and a 200-person "Cosmos". Applications can be made by phone.
Cherry blossom, hydrangea

Capacity 140 people (54 seats on board)

Rub

Capacity 200 people (130 seats on board)

Boarding inquiry
* Reservations are accepted from 6 months in advance.
Tokyo Waterside Line
Tokyo Metropolitan Park Association
TEL: 03-5608-8869
business hours
Closed on Mondays (next day if a national holiday)