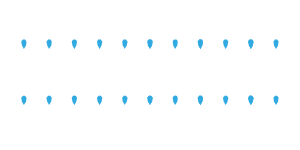 Private Charters and Groups
Groups
Reservations

- Reservations for

15 or more people

are accepted.
- Group reservations are accepted from 6 months prior to the date of the cruise.

Making Reservations

- Call us to check whether reservations are possible or not.
- Having confirmed that reservations are possible, fill in all necessary details on the prescribed Group Reservation Form and send it to us by facsimile.


Tel: 03-5608-8869
Fax: 03-5608-8735

Service hours: 9:00 a.m. - 5:00 p.m. Does not operate on Mondays (or the day after if Monday is a national holiday)

Reservation Replies

- Upon receiving a reservation, we will reply with a

Group Reservation Confirmation Sheets

.
* Reservation details will be listed on the Group Reservation Confirmation Sheets.
* All reservation procedures will be completed

when the Group Reservation Confirmation Sheets are received

.
* There are cases in which it will take several days to reply owing to the need to confirm our cruise schedules.
* Replies to reservations will be sent out by facsimile. Let us know if you would prefer to receive replies by email.

Payment Methods

General Passengers: Payment onto in cash on the day




* We do not accept credit cards or debit cards, etc.

Travel Agencies:
(1) Cash on the day (no handling charge is applied when paid cash on the day.)
(2) Boarding tickets issued by contracted travel agencies

Group Fares

- A 10% discount on normal fares (rounded down to the nearest 10 yen)
* Other discounts cannot be used together with group discounts.
(Other Discounted Fares: Discounts for disabled people, discounts contracted with us, etc.)
* Group discounts apply for groups consisting of 15 or more adults (junior high school age and above)
Two children (elementary school age or younger) will be charged the price of one adult fare. Infants between the age of one-year and elementary school age will be charged the child fare.
* One tour conductor may travel free of charge per group of 15 or more adults.

Passenger Number Amendments

- Passenger numbers may be changed up to two days prior to the date of the cruise
* Notification of any increase or decrease in group numbers must be made, without fail, no later than two days prior to the date of the cruise.

Cancellation Charges

- Cancellation charges up until the time of departure
* Decreases in passenger numbers up until the time of departure will not incur cancellation charges.
- Cancellation charges after departure and the time of departure
* There are cases in which 100% cancellation charges will be incurred for cancellations after departure and when we are not notified of cancellations.

Other Points to Note

- Wheelchairs
* Please be sure to notify us at the time of reservation of any passengers who will be using a wheelchair: how many wheelchairs, and whether manual or motorized.
- Boarding Procedures
* Complete all boarding procedures at the ticket offices located at the boarding points 20 minutes before departure.
- Onboard Seating
* Seats cannot be reserved, so not all passengers will necessarily be able to sit while in transit.
- Cruise Cancellations
* Services may be canceled due to high winds and other weather conditions, high and low tide levels, and other reasons.
Inquiries
Private Charters
Private charters are charged by the hour. There are three vessels: the Sakura and Ajisai with a capacity of 140 passengers each, and the Cosmos with a capacity of 200 passengers. Reservations are accepted by telephone.
Sakura/Ajisai

Capacity of 140 passengers (54 in-cabin seats)

Cosmos

Capacity of 200 passengers (130 in-cabin seats)

Inquiries
* Reservations are accepted 6 months in advance.
Tokyo Metropolitan Park Association
Tokyo Mizube Cruising Line
Tel: 03-5608-8869
Service hours:
Does not operate on Mondays (or the day after if Monday is a national holiday)