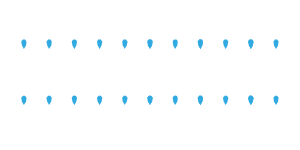 Kasai-Odaiba Cruise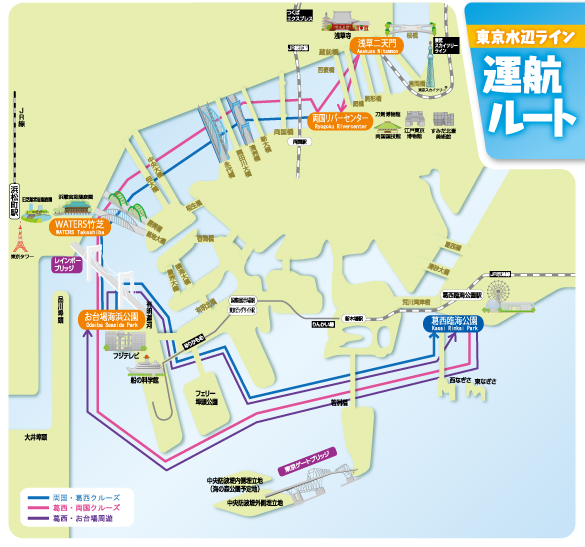 7Odaiba Seaside Park
8Kasai Rinkai Park
Check the timetables for the cruising schedules on the

TOP page

.

Services may be canceled or courses changed due to weather conditions, tide levels or other reasons.
Animals (dogs, cats, etc.) are not permitted on board, even if they are housed in pet carriers.
Wheelchair users are requested to contact us before boarding.
Smoking is not permitted on board.
We accept reservations 6 months in advance only for groups of 15 adults or more.
Timetable
Pier
Kasai-Odaiba Cruise 1
Kasai-Odaiba Cruise 2
8.Kasai Rinkai Park
11:30 a.m.
1:45 p.m.
7.Odaiba Seaside Park
Arr. 12:20 p.m.
Arr. 2:35 p.m.
Dep. 12:25 a.m.
Dep. 2:40 a.m.
8.Kasai Rinkai Park
1:10 p.m.
3:25 p.m.
* Although cruises are operated on Saturdays, Sundays, national holidays and during summer holiday, there are cases in which cruises will be cancelled or the courses amended due to weather conditions, tide levels or other reasons.
* Check the timetable for the cruising schedules on the TOP page.
* Cruises are operated on weekdays during the summer season (late July through August) when possible.
* Cruises are not operated during the winter period (beginning of November to the end of March).* Excluding chartered cruises and special Yurabura cruises
Fares
Boarding Points
Disembarkation Points
yen
yen
yen
The table indicates per-person adult fares.
The figures in parenthesis are the per person fares for children.
For preschool age children, the fare is free on a one-child-per-adult basis.
(For each additional child, the fare for elementary school age children applies)
Please purchase your ticket at each pier ticket office.
(Tickets are available on the passenger ship boarding at unattended piers)
Tokyo Metropolitan Park Association
Tokyo Mizube Cruising Line
TEL: 03-5608-8869
Service hours
Does not operate on Mondays (or the day after if Monday is a national holiday)