Kasai-Odaiba Cruise
It is a course that goes around Kasai Rinkai Park and Odaiba.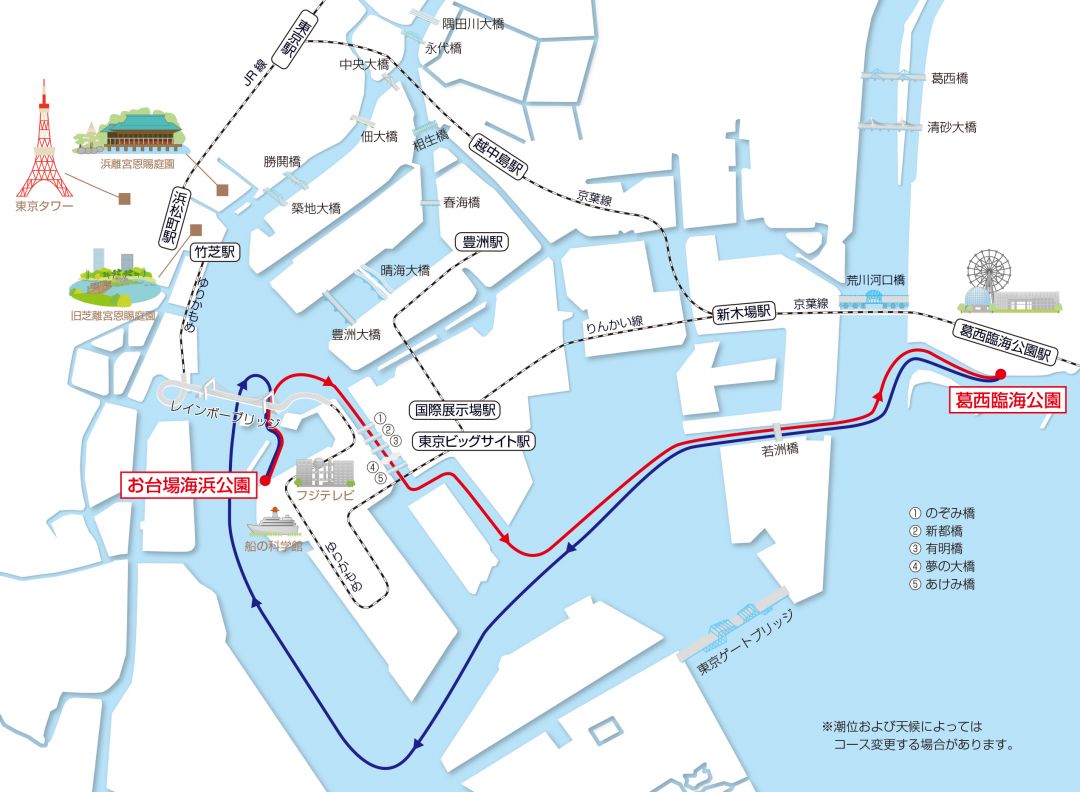 The display is the general fare for one adult.
The fare in parentheses is the general fare for one child.
Preschoolers are free of charge for each adult on the regular fare.
(Elementary school fare will be charged from the second person)
Please purchase a ticket at each ticket office.
(Purchased on board at unmanned landing)
For the flight schedule of each flight, please check the flight schedule from the "TOP page".
Cancellations and course changes may occur due to weather and tide levels.
Pets (dogs, cats, etc.) cannot be brought in even if they are in a pet carry.
If you are using a wheelchair, please contact us in advance.
Smoking is prohibited on board.
We accept group reservations from 15 people or more from 6 months before use.
* The service will be suspended during the winter season (early November to the end of March).
Tokyo Metropolitan Park Association
Tokyo Mizube Cruising Line
TEL: 03-5608-8869
Service hours
Does not operate on Mondays (or the day after if Monday is a national holiday)