Palette Kashiwa Introduction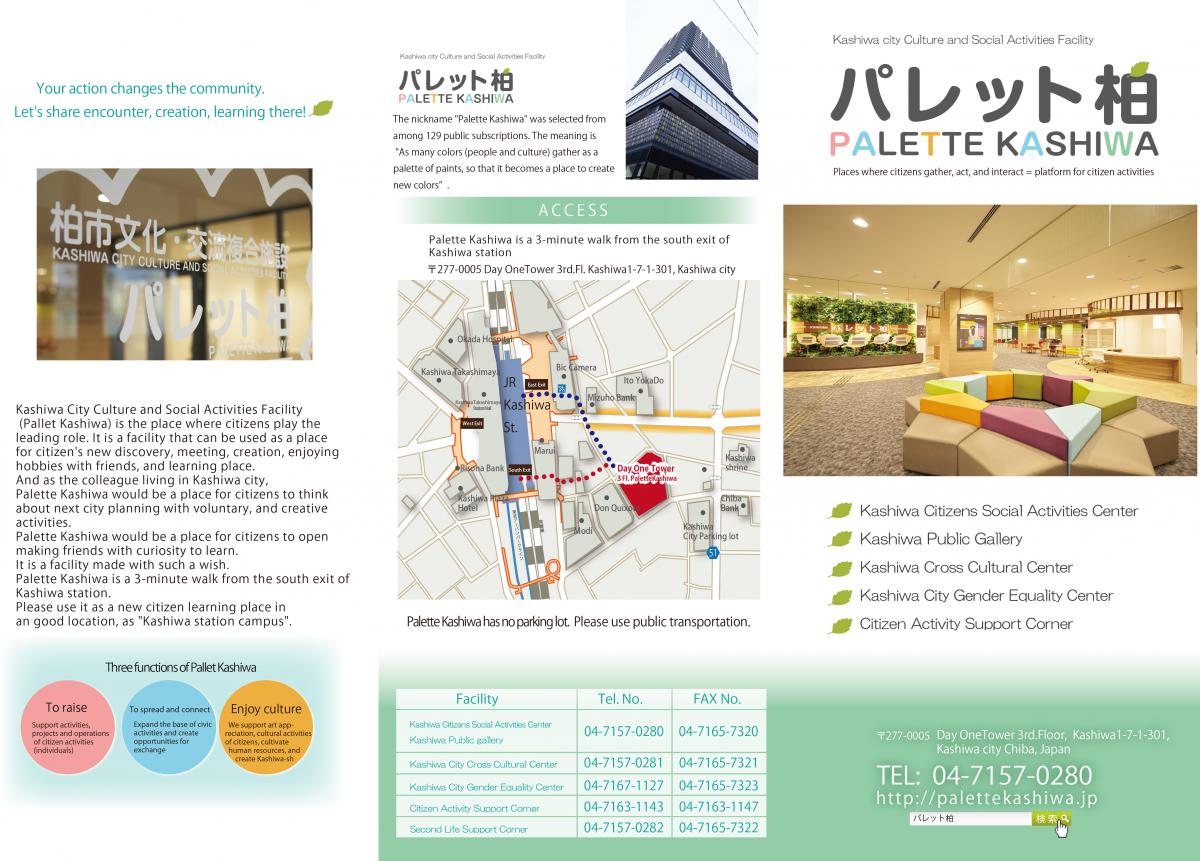 Palette Kashiwa Facility introduction
Kashiwa City Culture and Social activities Facility (Pallet Kashiwa) is the place where citizens play the leading role, can be used as a place for citizen's new discovery, meeting, creation, enjoying hobbies with friends, and learning place.
Palette Kashiwa is a 3-minute walk from the south exit of Kashiwa station. Please use it as a new citizen learning place in an outstanding location, as "Kashiwa station campus".
*Kashiwa Citizen's Social Activities Center
Lending facility
Meeting Room (A-G)
Multipurpose Space
Co-Working space
Open Space (Free)
Working Room
Kids' Space(Free)
*Kashiwa Public Gallery
*Kashiwa Cross Cultural Center
*Kashiwa City Gender Equality Center
*Citizen activity support corner
*Second Life Support Corner
Opening date / opening hours You see the attached jpeg leaflets.
The comprehensive reception of Pallet Kashiwa is in the center of the facility, and in addition to conducting facility rental, citizen gallery reception, equipment rental, reservation management, as a general reception desk, planning and management of various projects to be implemented at the facility.
Tel.04-7157-0280 Kashiwa 1-7-1-301DayOneTower 3rd.Floor, Kashiwa city CHIBA, Japan