*Listed items may be out of stock. We apologize for the inconvenience.
13. Nishiki-do
■Place
FLOOR 2
■Opening hours
7:00~20:30
■TEL
0848-86-8778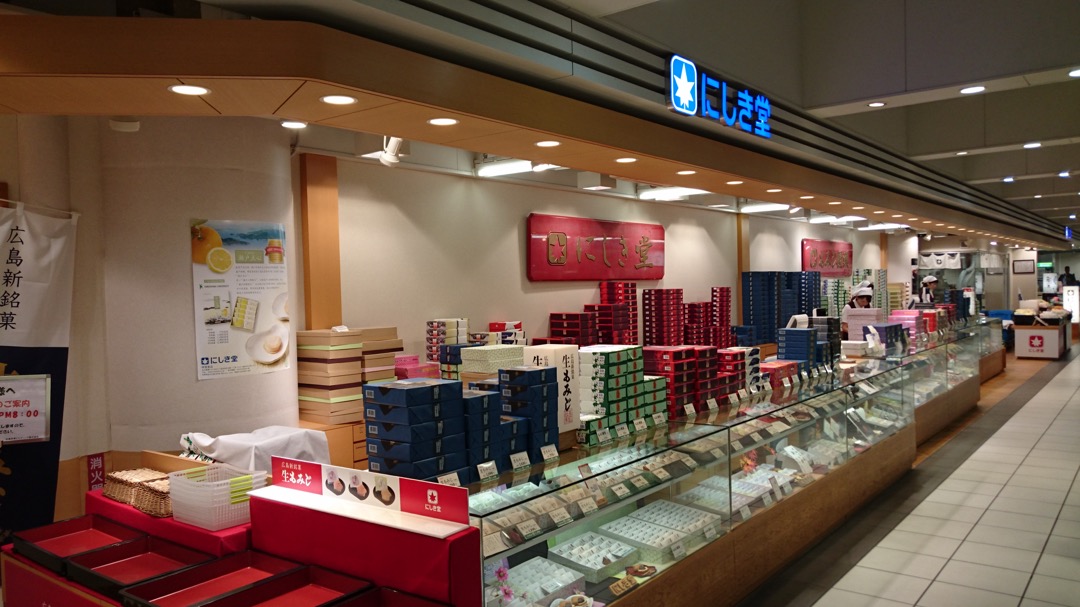 See the on-site making of Hiroshima's well-known sweet "Momiji-manju," a maple leaf shaped cake filled with sweet bean paste. Try it right off the grill, crispy on the outside and gooey in the inside. A taste you will never forget! Freshly baked ones are packed right there for you.
Nama-momiji
From 130 yen each (inc. tax)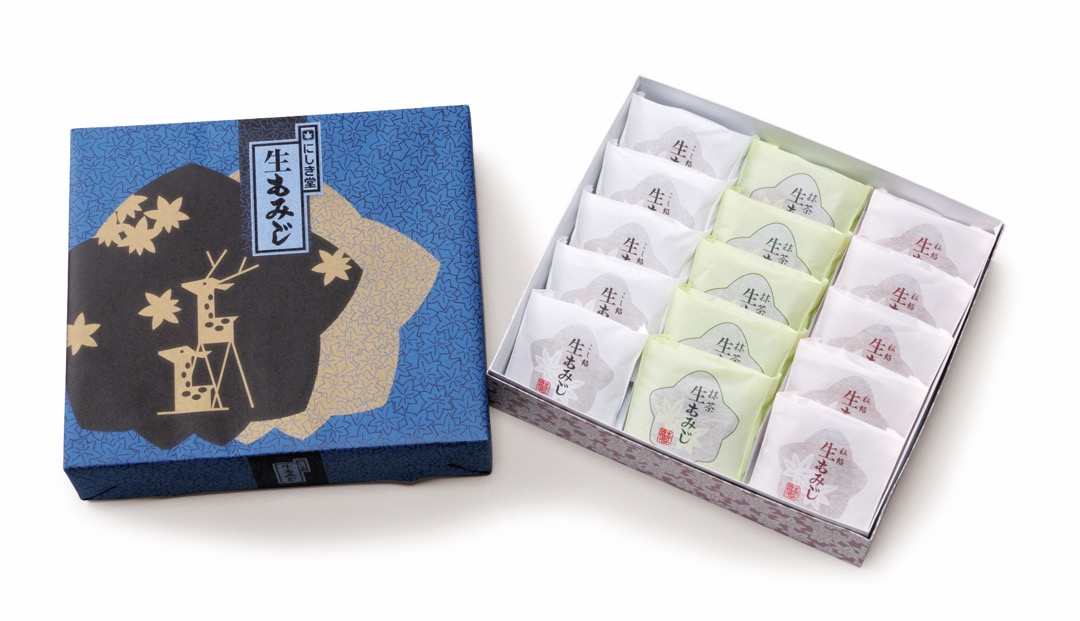 Momiji made as namagashi, traditional Japanese sweets served at the tea ceremony. Enjoy this high quality product with a high quality taste, born from carefully selected ingredients.
Seto Komachi
From 130 yen each (inc. tax)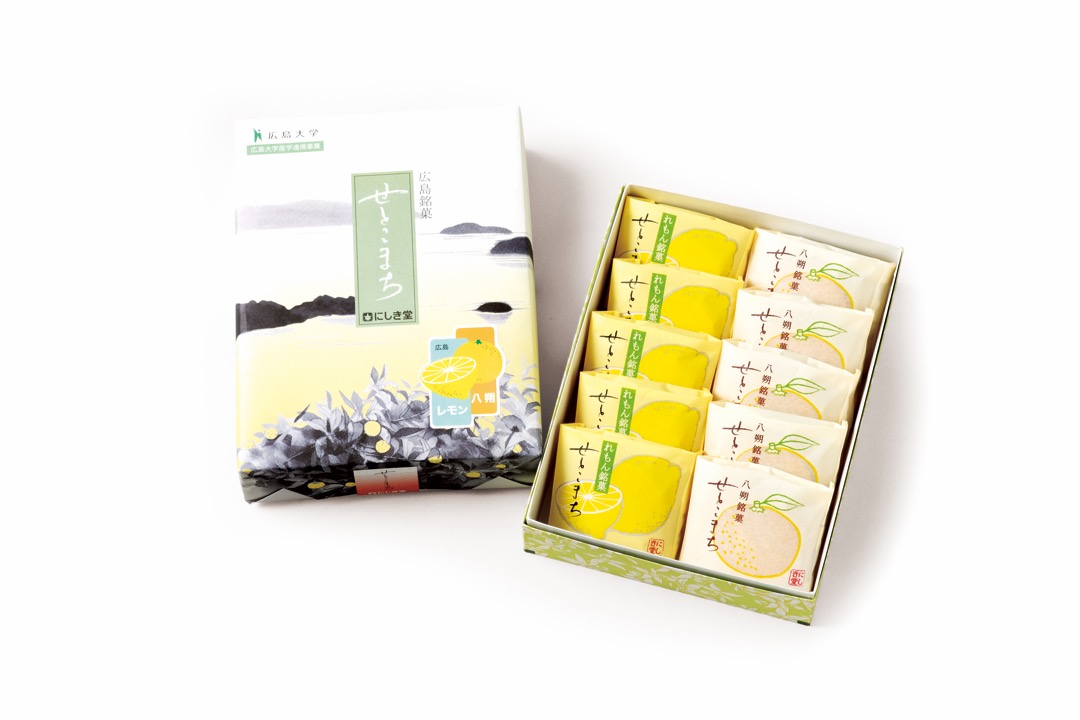 Hiroshima's famous confection is made with whole hassaku oranges, and lemon. Seto Komachi was developed in collaboration with Hiroshima University.
---
15. Amochinmi
■Place
FLOOR 2
■Opening hours
7:00~20:30
■TEL
0848-86-8888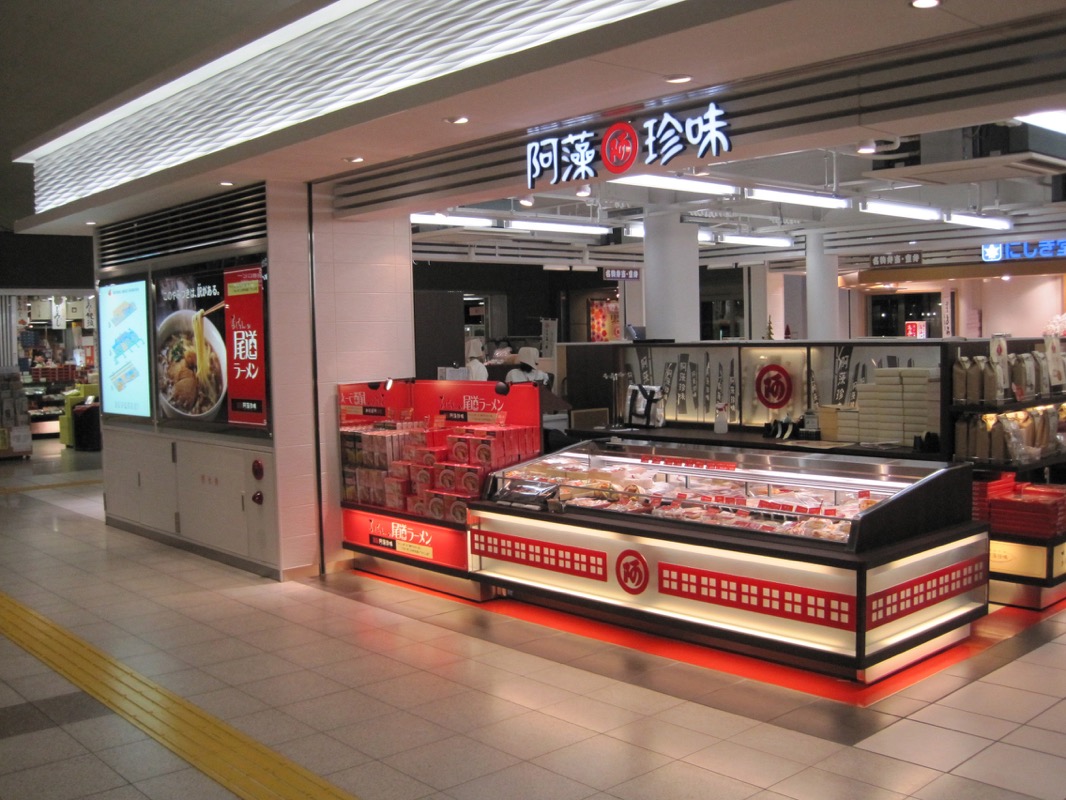 A town of history and culture. Amochinmi is situated in the quiet port town of "Tomonoura," in Fukuyama City, Hiroshima Prefecture. It was established in 1949. Currently, surimi fish cake products, delicacies, and Onomichi ramen are currently sold, and a variety of products with an exquisite tastes special to a delicacy shop are carried.
Onomichi Ramen - 4 portions
1,183 yen (incl. tax)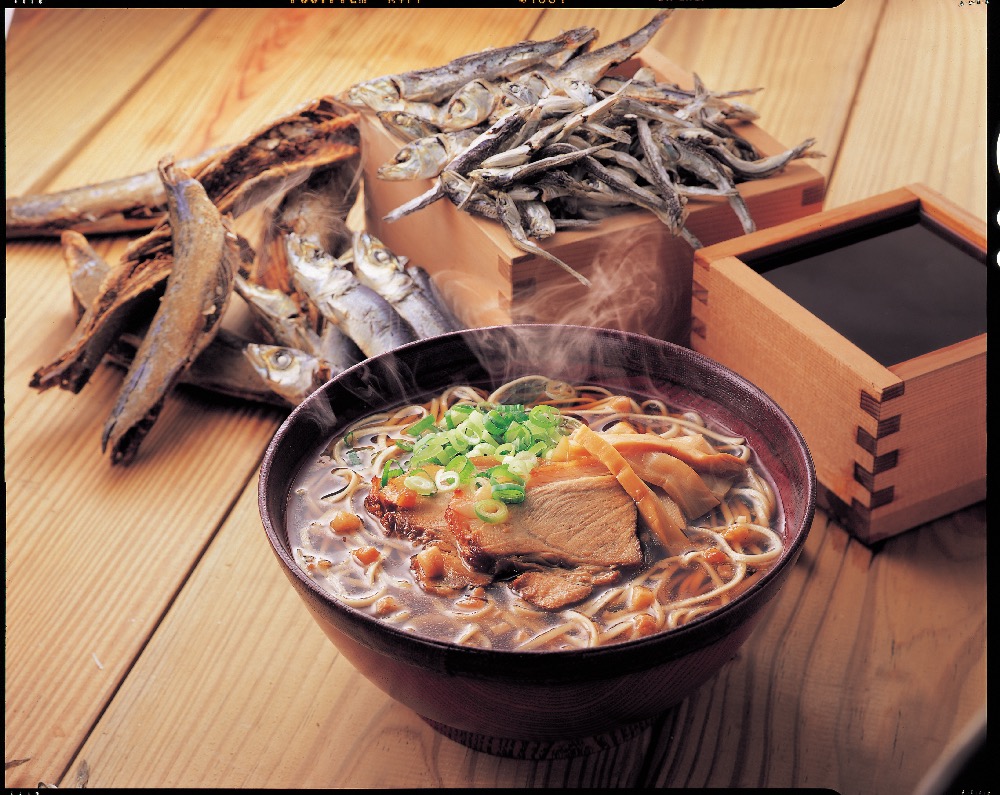 Onomichi ramen is produced in this shop with the finest artisanship. The biggest feature of Onomichi ramen is the broth; Using carefully selected small fish from the Seto Inland Sea, the exquisite broth full of "simple but rich" deliciousness was developed through trial and error over a period of 3 years.
---
12. Kurasaki
■Place
FLOOR 2
■Opening hours
7:00~20:30
■TEL
0848-86-8014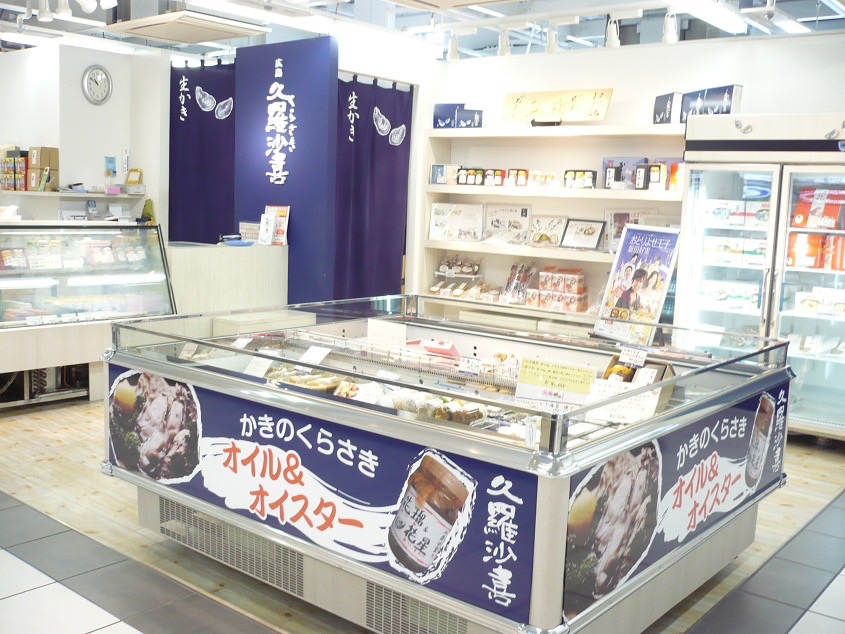 Established 62 years ago, our shop aims to sell all handmade products. We pursue the deliciousness of the oysters, bathed and raised by the limpid surf and greenery of uninhabited islands, Kurokami Island, Onasami Island, and off Miyajima Island
Oiru & Oisuta 200g
1,782 yen (incl. tax)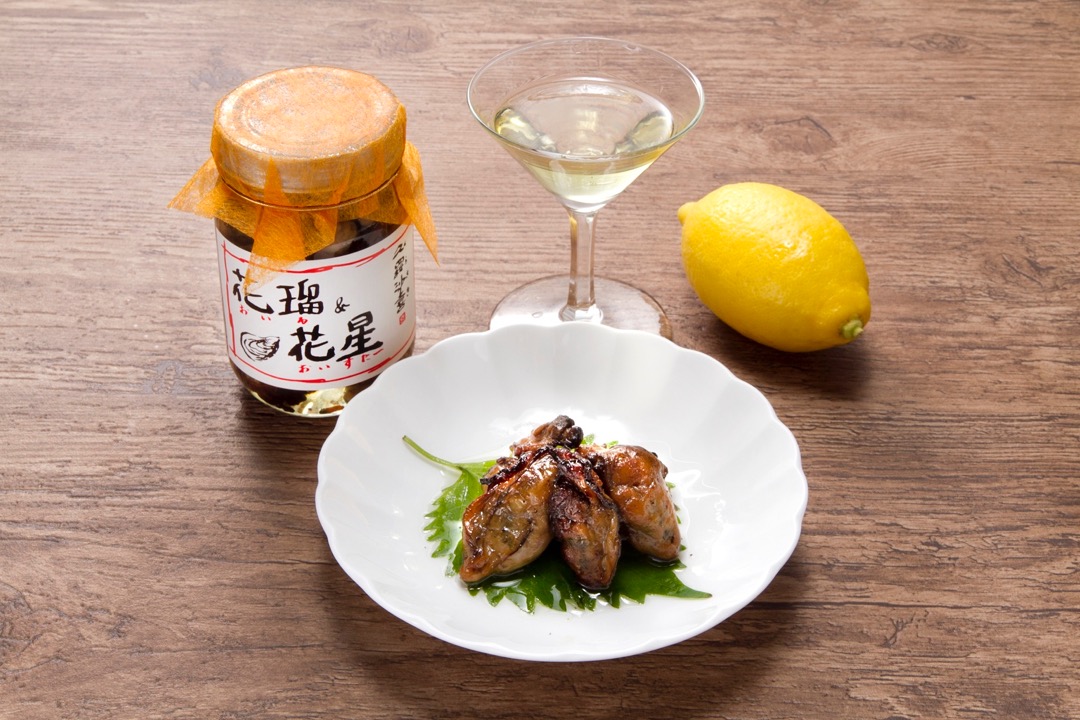 Speaking of marinated oysters, Oiru & Oisuta (oil and oyster) of Kurasaki shouldn't be missed. Handmade with fresh oysters for eating raw, cultivated in our company's own oyster farm in Hiroshima. One will be touched after experiencing the savory smell of burnt soy sauce, essence of the ocean, and dense richness and deliciousness packed in tight.
Oyster Rice Base 500g for 2 go (about 300g)
1,404 yen (incl. tax)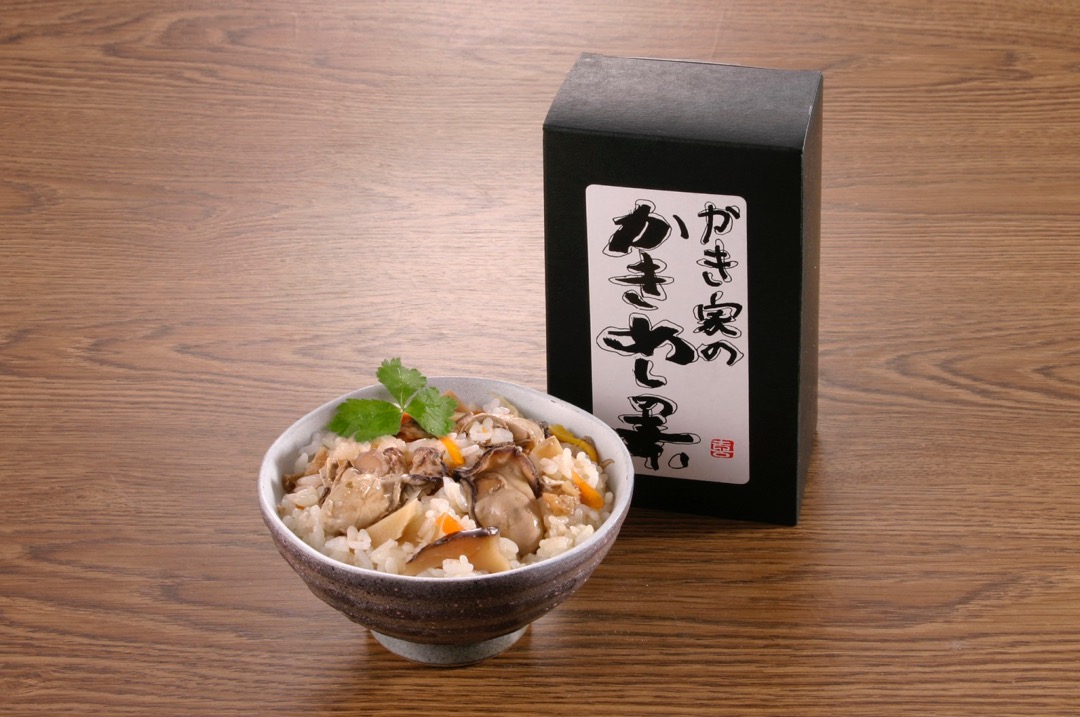 For a classic oyster dish: Oyster Rice Base
Kurasaki's oyster rice base is a base for seasoned rice with a lot of vegetable ingredients in addition to 90g of oyster. It is a homemade item packed lots of affection and the savor of oysters.
---
16. Hamakichi
■Place
FLOOR 2
■Opening hours
7:00~20:30
■TEL
0848-86-8817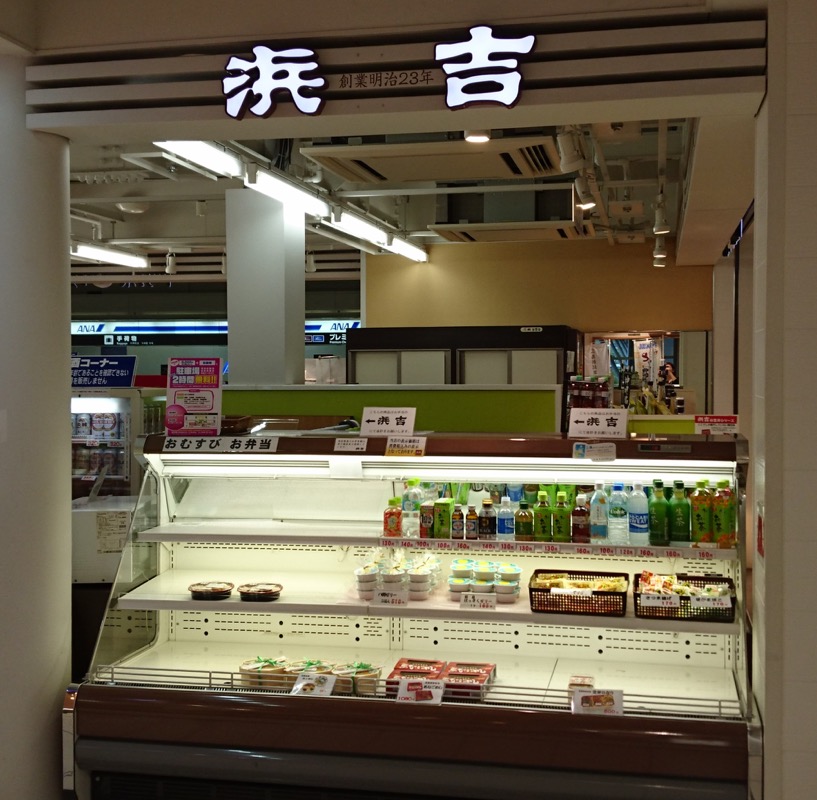 An old shop established in 1910, selling bento box lunches. Several kinds of packed lunches such as anago-meshi (grilled conger eel served with rice) and 3 different kinds of inarizushi (deep-fried tofu stuffed with rice) sold as soraben (airplane bento) since the opening of Hiroshima Airport. Popular bento boxes deep-seeded in Mihara and Hiroshima such as tako-meshi (octopus served with rice), and others with local flare are also available.
Hiroshima Airport's Famous Anago-meshi
1,100 yen (incl. tax)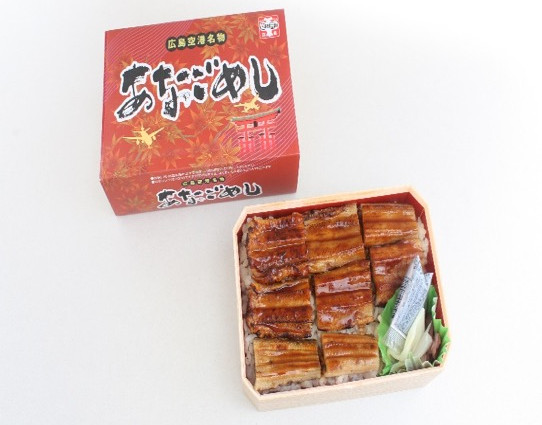 A local Hiroshima dish of conger eel and rice. Compact and suitable to eat even on the flight. The flavor of grilled anago conger eel and rice covered in sauce is unbearably delicious when you put it in your mouth..
Famous Product: Hiroshima Bento
1,050 yen (incl. tax)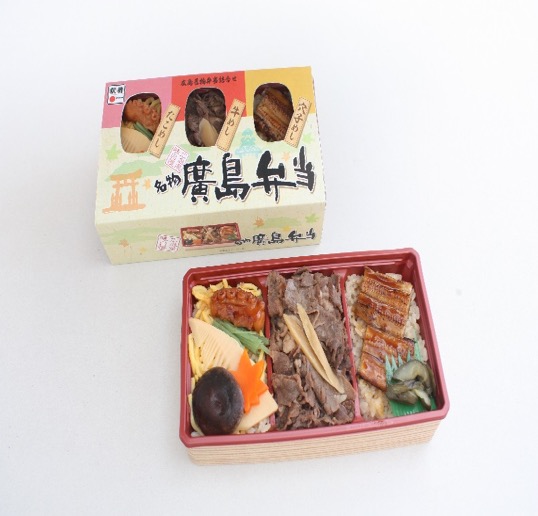 3 different types of well-selling special bento boxes. You can see the contents through the frame which imitates an airplane window. Deluxe bento boxes of tako-meshi (octopus with rice), gyuniku-meshi (beef with rice), and anago-meshi (conger eel with rice)
This is a great bento which you can enjoy three types of rice; Taco meshi, beef rice, anago meshi.
---
11. Hattendo Sweets
■Place
FLOOR 2
■Opening hours
8:30 - sold out
■TEL
0120-102-040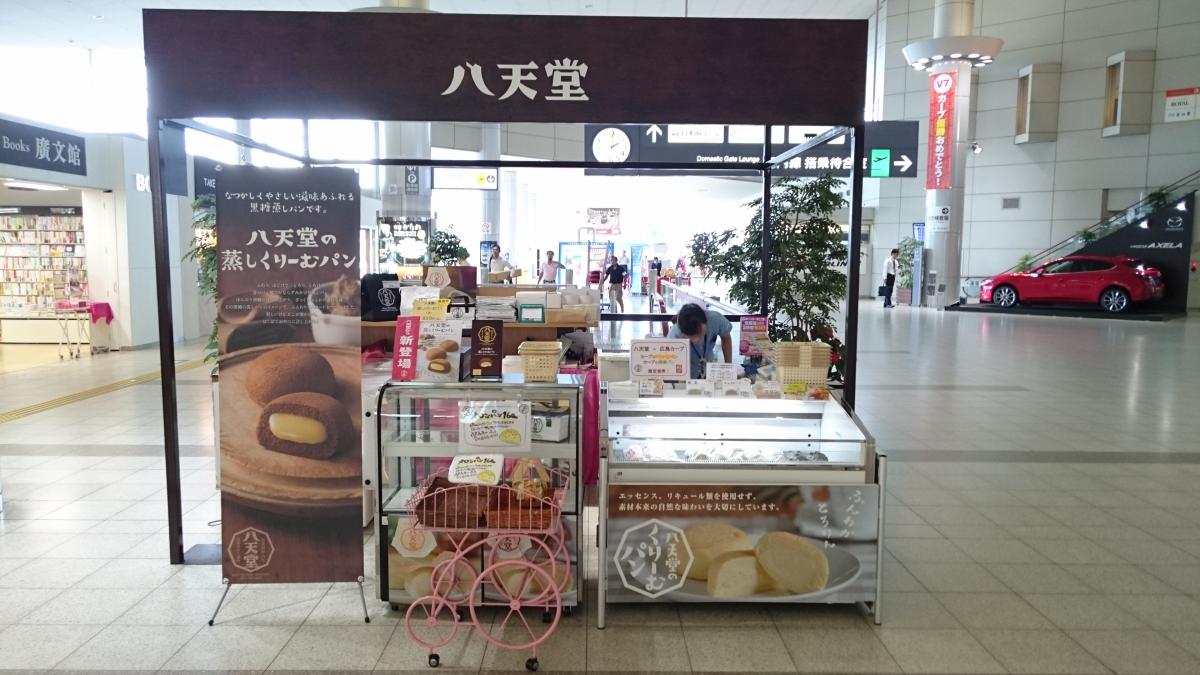 The plain Cream Bun filled with simple custard cream and the best-quality whipped cream is very popular as a staple product. The Flying Cream Bun special to Hiroshima Airport is good as a souvenir.
Flying Cream Bun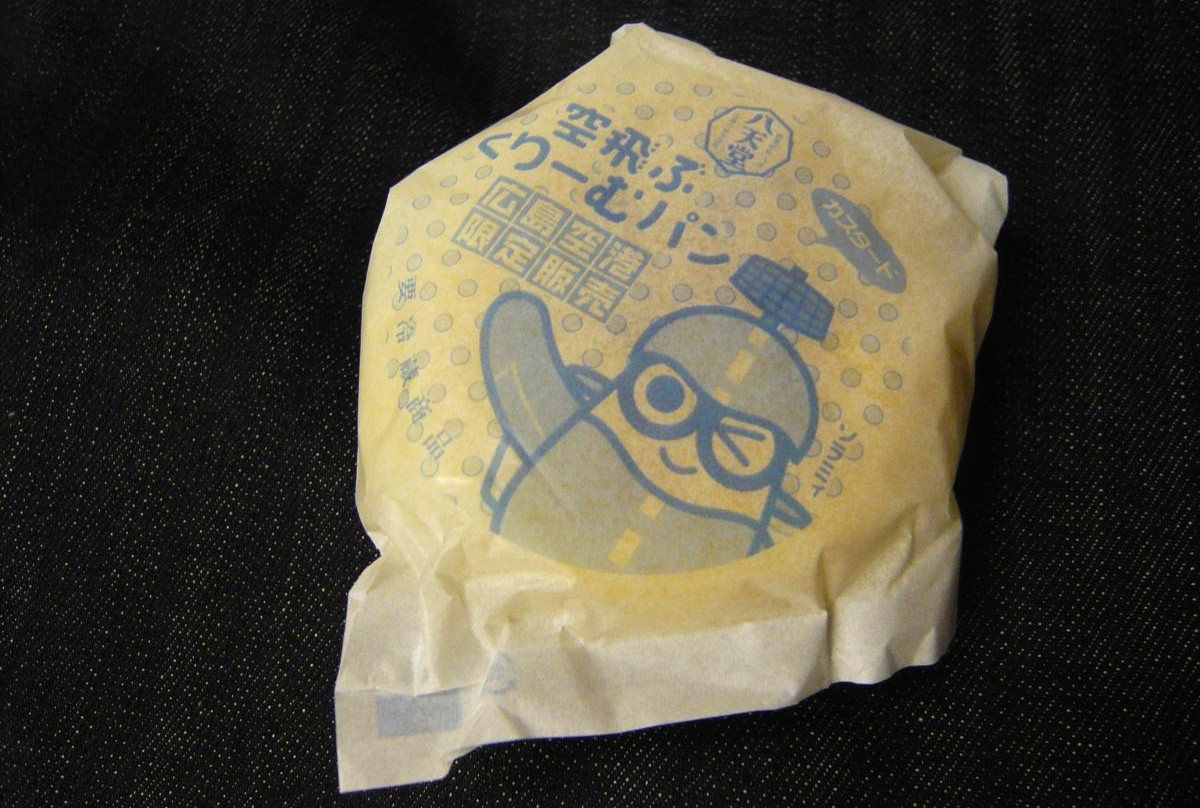 Limited to Hiroshima Airport, this product has a design of Soramy, the airport's mascot, on it. Get it as a souvenir!
---
18. Tobishima Kankitsu Kobo
■Place
FLOOR 2
■Opening hours
8:00~18:00
■TEL
0848-86-8167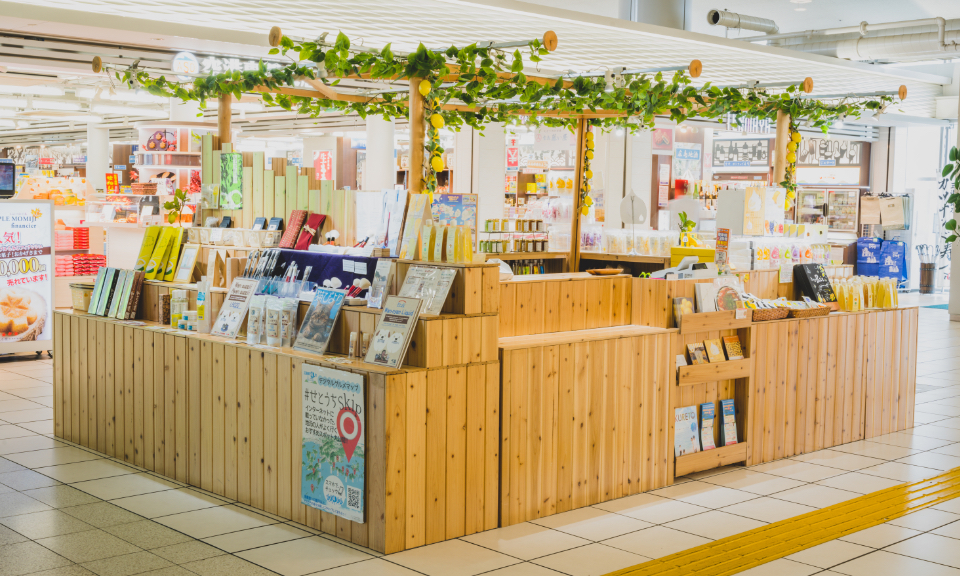 Tobishima Kaido is a road which connects seven islands in the southwestern part of Hiroshima. With the slogan "Revitalize the Islands with Love and Lemons," Tobishima Kankitsu Kobo (Tobishima Citrus Workshop) caters to customers by processing citruses grown along the Tobishima Kaido and delivering them to customers.
Raw Lemon Salt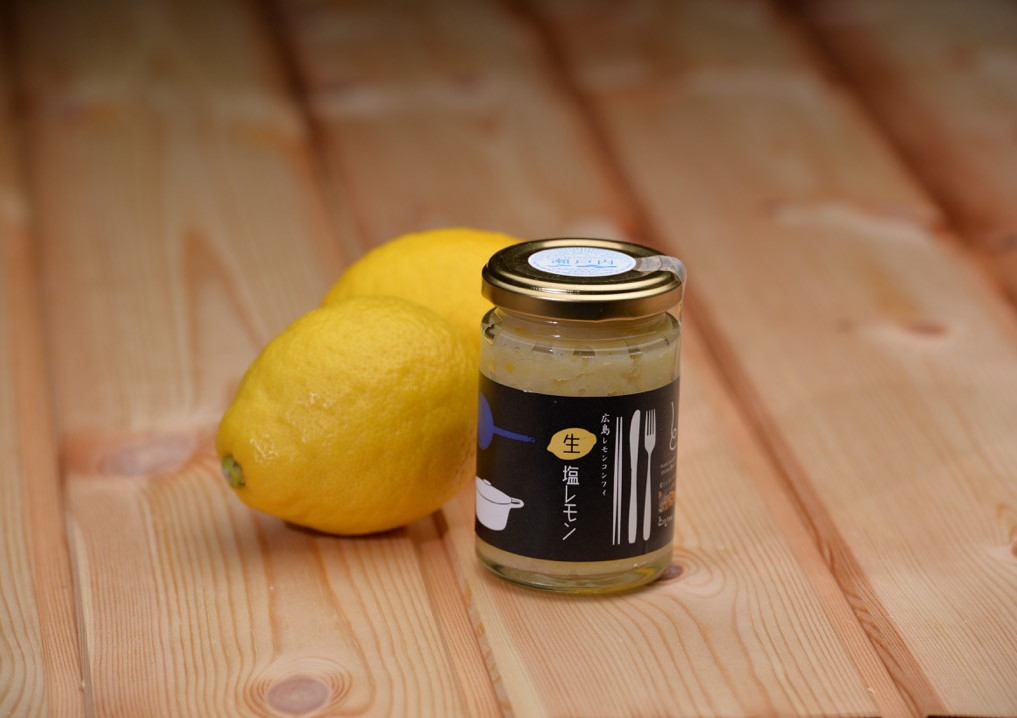 All-purpose easy-to-use seasoning paste made out of lemons pickled in algae salt.
Lemon-ge (lemon meringues)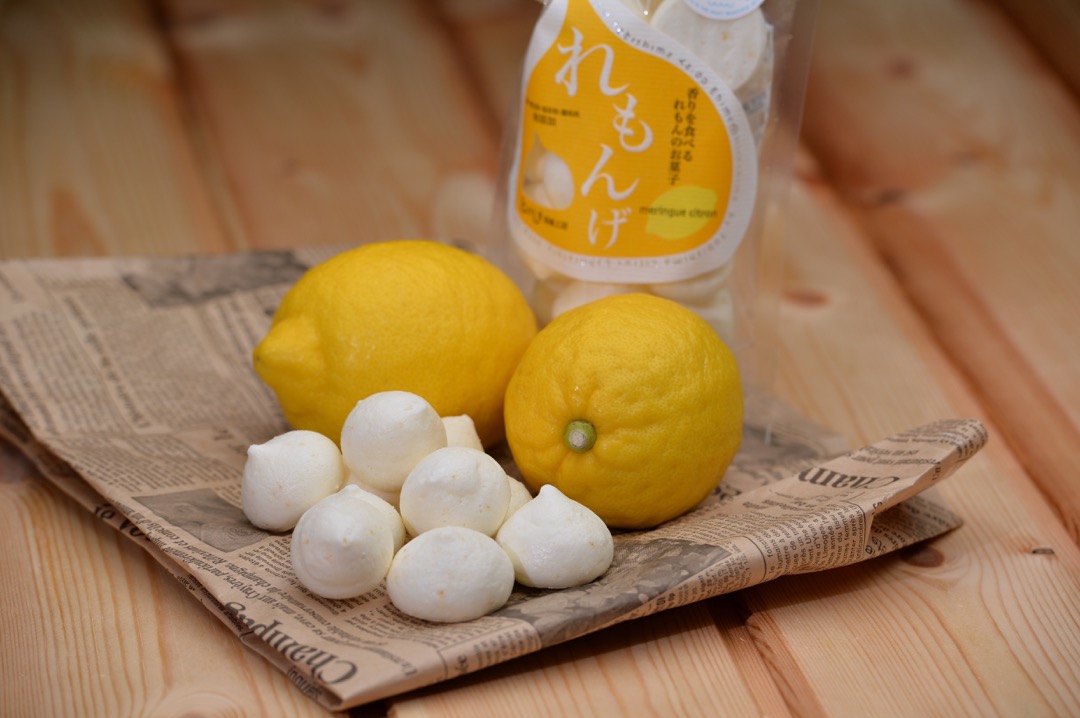 Meringues have the concentrated aroma and tart of lemon. They melt in your mouth and leave a refreshing lemony scent.
---