*Listed items may be out of stock. We apologize for the inconvenience.
6. Mitchan
■Place
FLOOR 3
■Opening hours
10:00~20:00
■TEL
0848-86-8040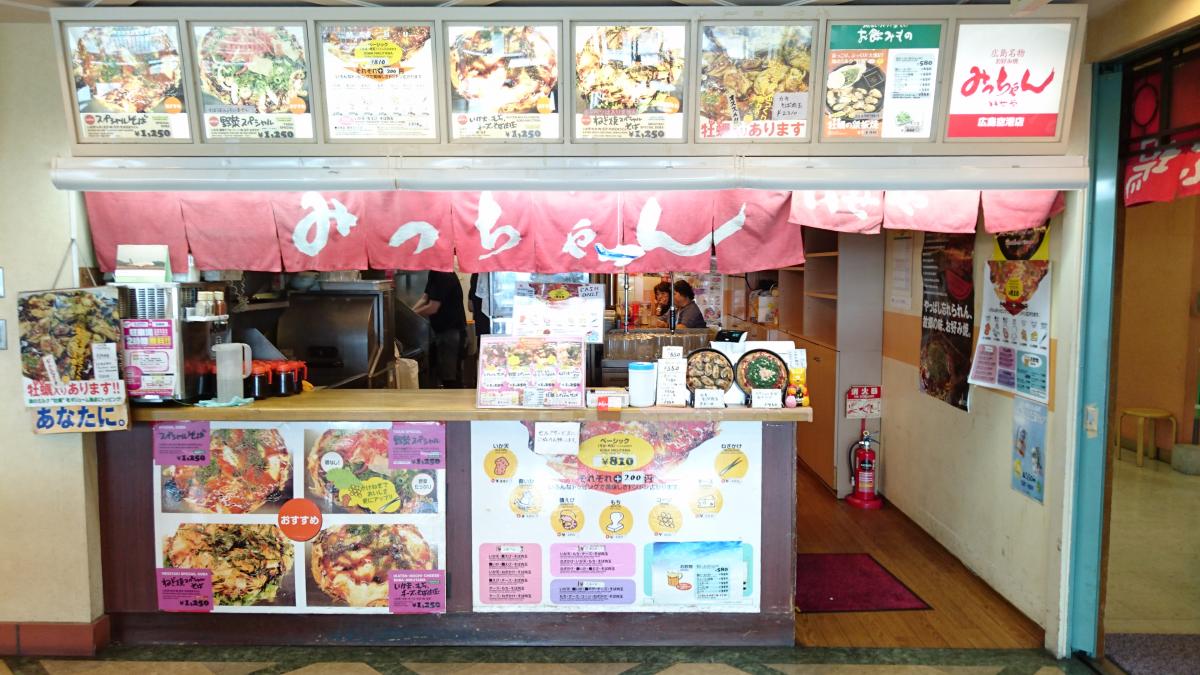 The famous Hiroshima-style Okonomiyaki shop "Ganso Mitchan". You can choose from various ingredients for your okonomiyaki. Hiroshima's specialty Oyster Okonomiyaki, with which you can enjoy both oysters and okonomiyaki, is really popular.
Special Oyster Okonomiyaki with Soba Noodles
2,950 yen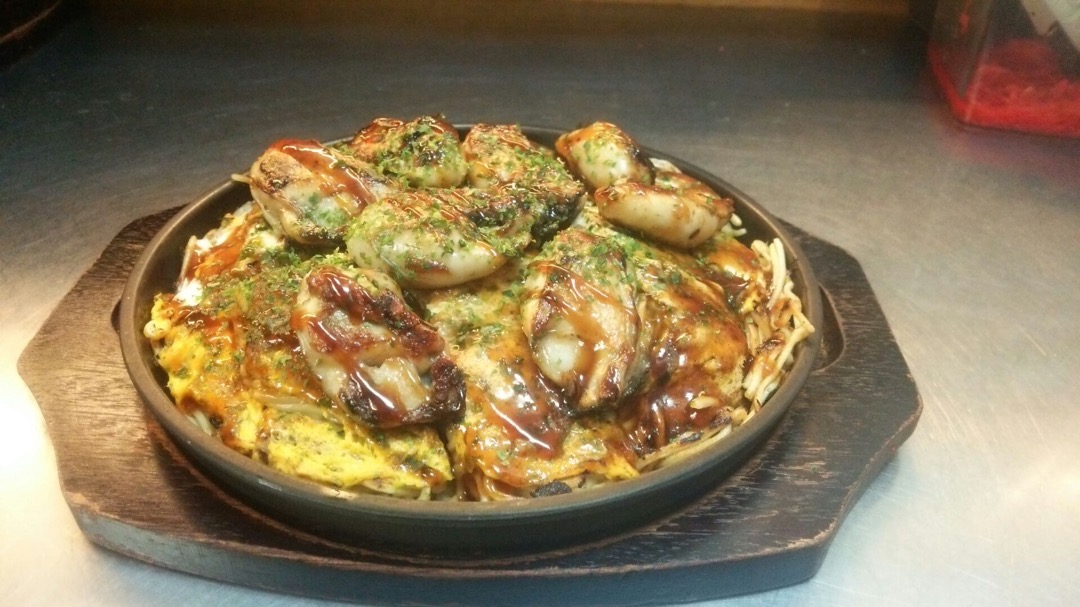 Value okonomiyaki, with fried squid, squid, shrimp and double the amount of beef. Its deliciousness is multiplied by the green onions on top!
Special Negiyaki with Soba Noodles
1,450 yen
Okonomiyaki with lots of negi (green onions) instead of cabbage, put in and fried. Also goes great with beer.
---
8. GOEMON Okonomiyaki
■Place
FLOOR 3
■Opening hours
10:00~20:00
■TEL
0848-86-8049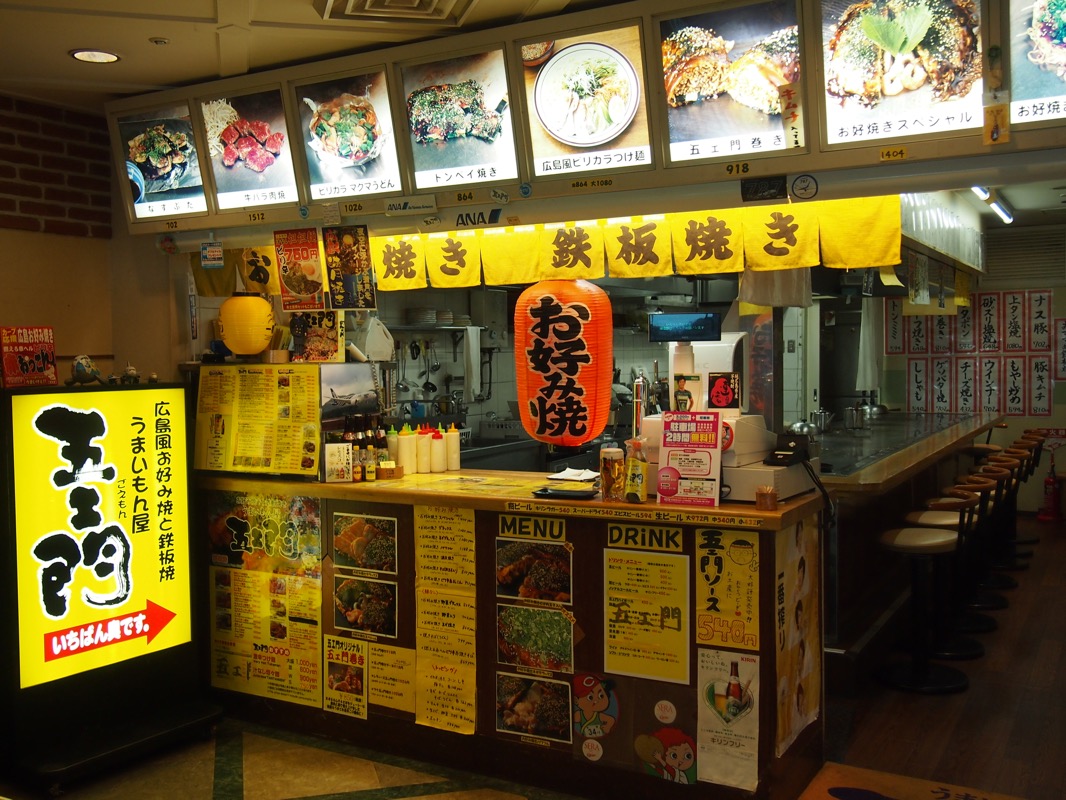 Located on the innermost part of the 3rd floor of the airport. Enjoy Hiroshima-style okonimiyaki and more than 20 kinds of teppanyaki hot plates.
Deluxe Okonomiyaki with Negi (green onion)
1,100 yen (inc. tax)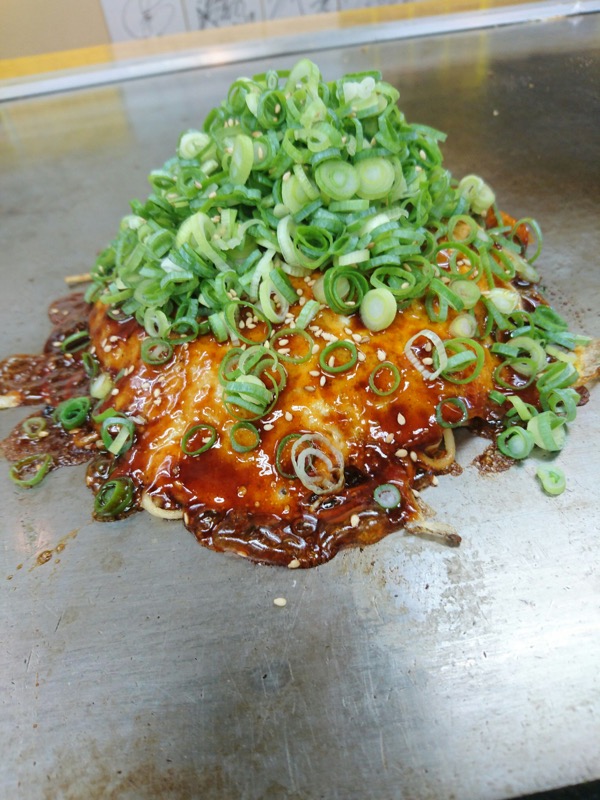 The most popular dish from our shop. Topped with shiso, a rare ingredient for okonomiyaki, green onion, and squid tempura
Aka Okkon Okonomiyaki (Red Okkon)
990 yen (inc. tax)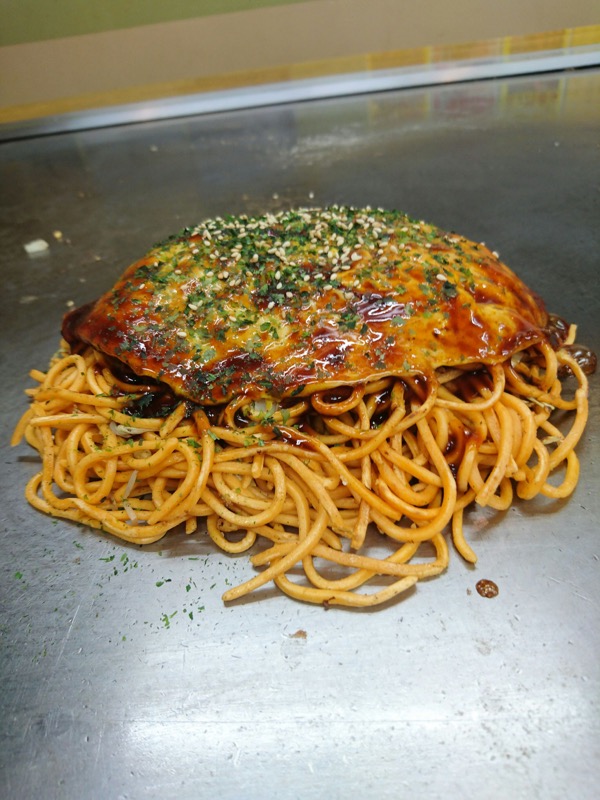 This okonomiyaki uses noodles into which chili peppers are mixed, giving it a spicy, addictive flavor.
---