20180205 Addition
Soybeans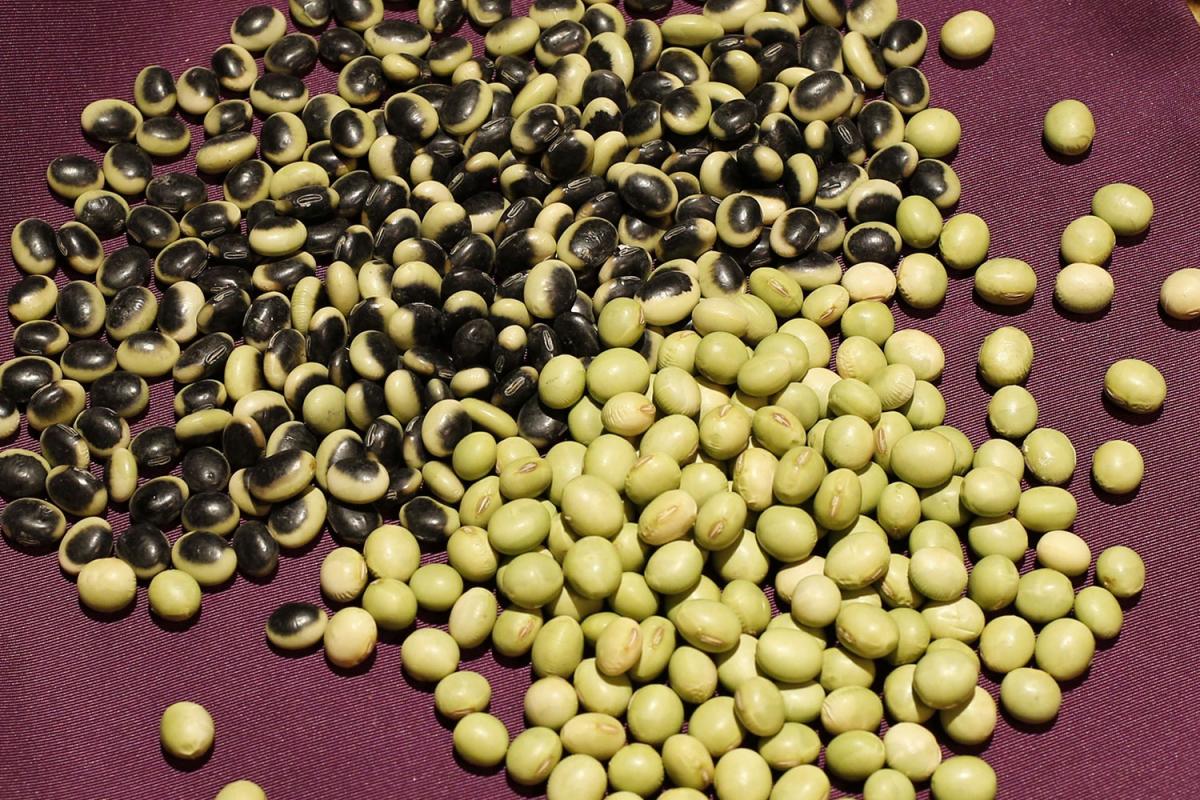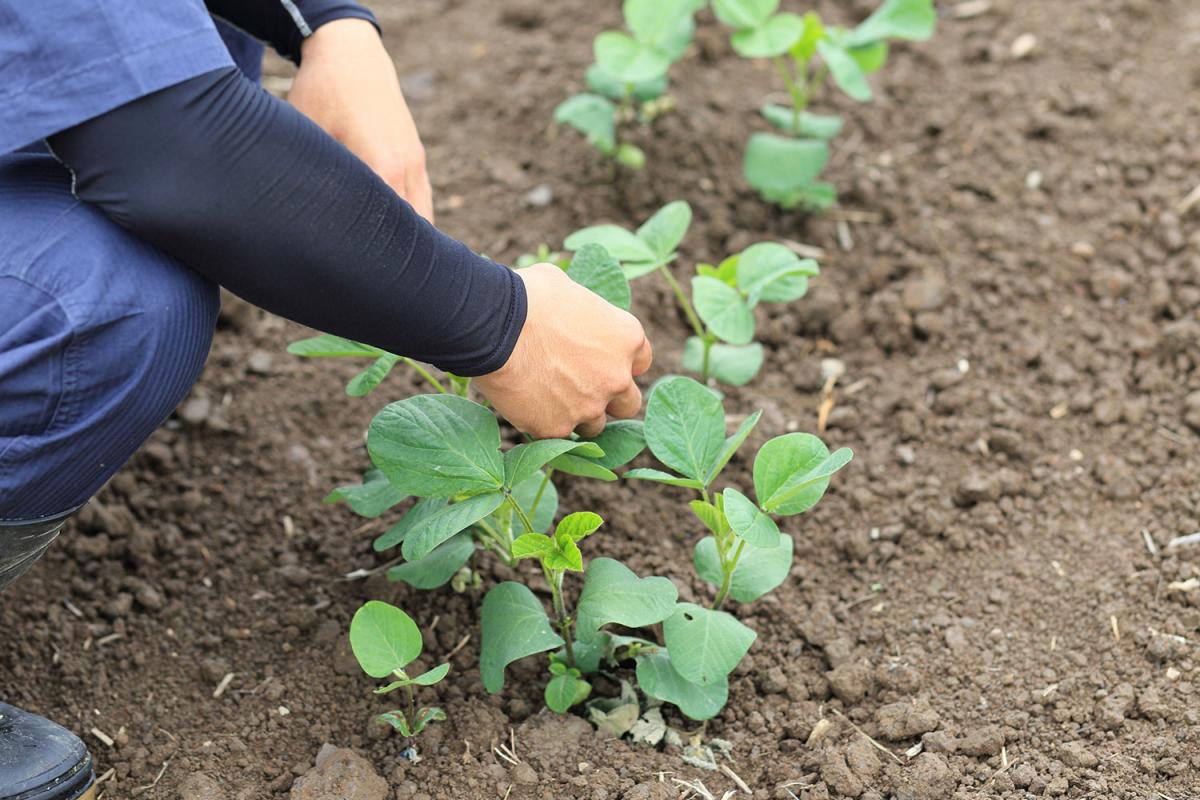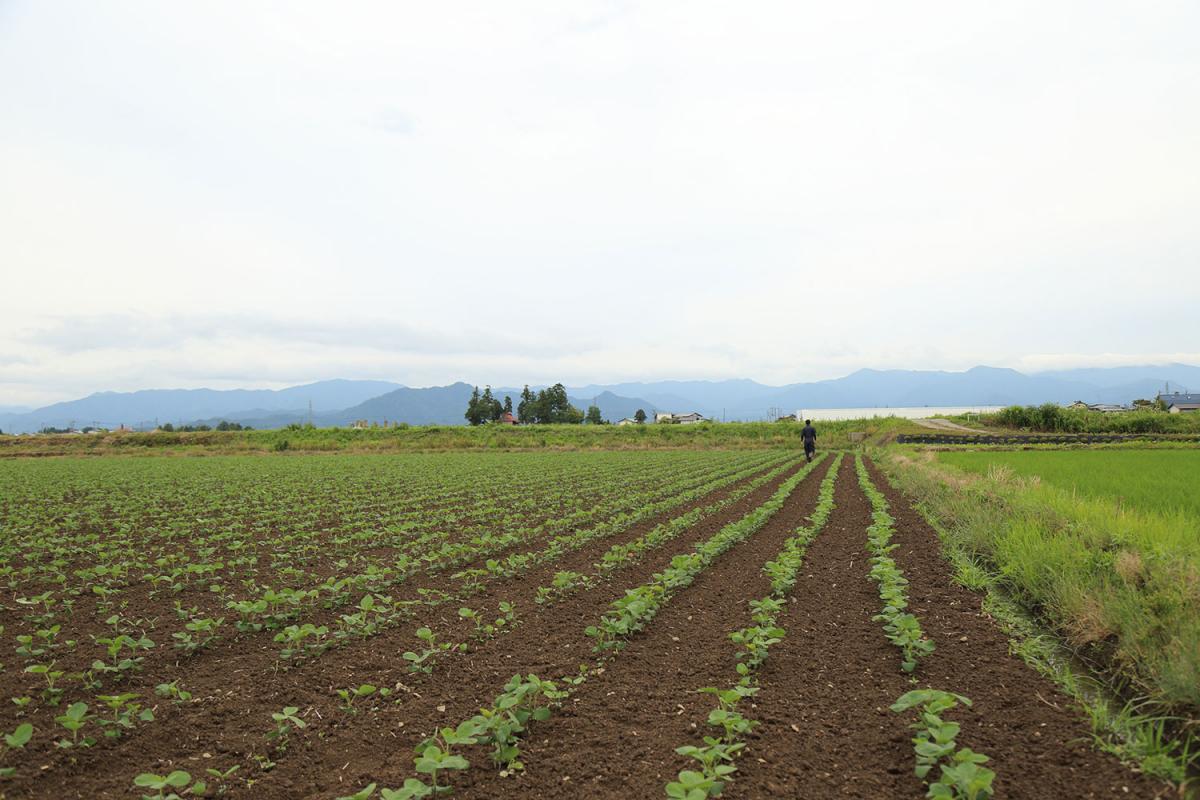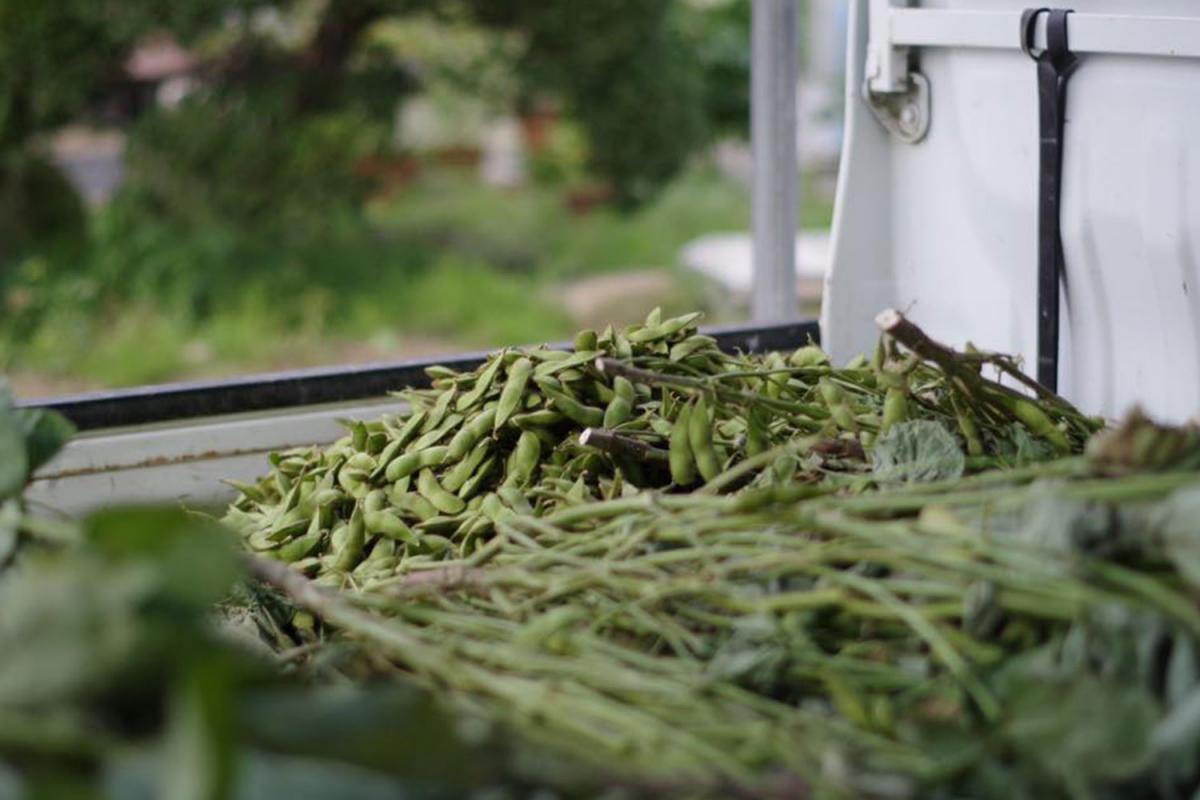 ■

DATA

Season: Mid-October to November (depending on the variety)

Varieties/yield: Hiden, Aobata Mame, Suzukaori, Ayakogane, Shuryu (soybeans; 108 ha, 162 t)Yuagari-musume, Banshaku Chamame, Yukine, Aji-yutaka, Hiden (edamame green soybeans in the pod; 12 ha, 60 t)

Awards, etc.: Minister of Agriculture, Forestry and Fisheries Prize at the 45th National Beans Management Improvement Encouragement Meeting in 2017, Minister of Agriculture, Forestry and Fisheries Prize at the FY 1999 New Paddy Field Management Promotion Outstanding Management System Commendation Program

Major processed items: Natto, tofu, soybean snacks, etc.

Characteristics: A rare variety, "Hiden" soybeans are large and sweet.

The soybean crop is closely connected to the local food culture and has a wide range of uses, including natto, tofu, miso and soy sauce, and hitashi-mame (boiled and pickled soybeans), which are eaten at New Year.

Soybeans are now cultivated on a large-scale as a rice field rotation crop, and they are produced using a relay system where various early- and late- maturing varieties are interspersed. Some of the farms have utilized their knowledge of cultivation to develop order-type production systems that cater to the direct needs of specific buyers such as companies, and we are strengthening our capacity to respond to small quantity, large variety orders. In addition, we have recently expanded our production of edamame green soybeans (where the beans are harvested while immature), which are now being shipped all over Japan.

"Hiden" is a variety whose cultivation thrives in the inland area of Yamagata Prefecture. The beans are characterized by their yellowish-green color, large size, and strong, flavorsome taste. In particular, the bean volume is said to be the best in Japan, the beans are filling, and they are so popular that they are even used in sweets. Because only a low amount is produced, the beans are rare and have recently attracted attention.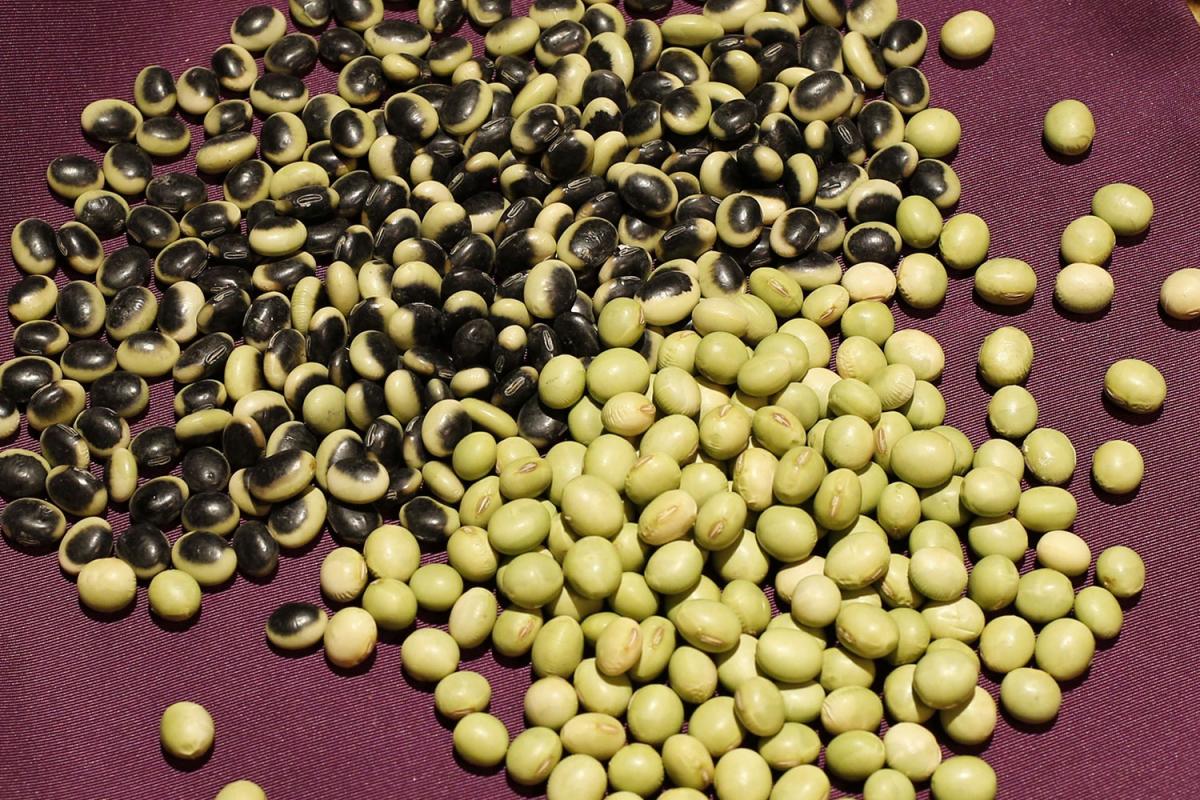 Bottom right = Hiden, top left = Kurakake-mame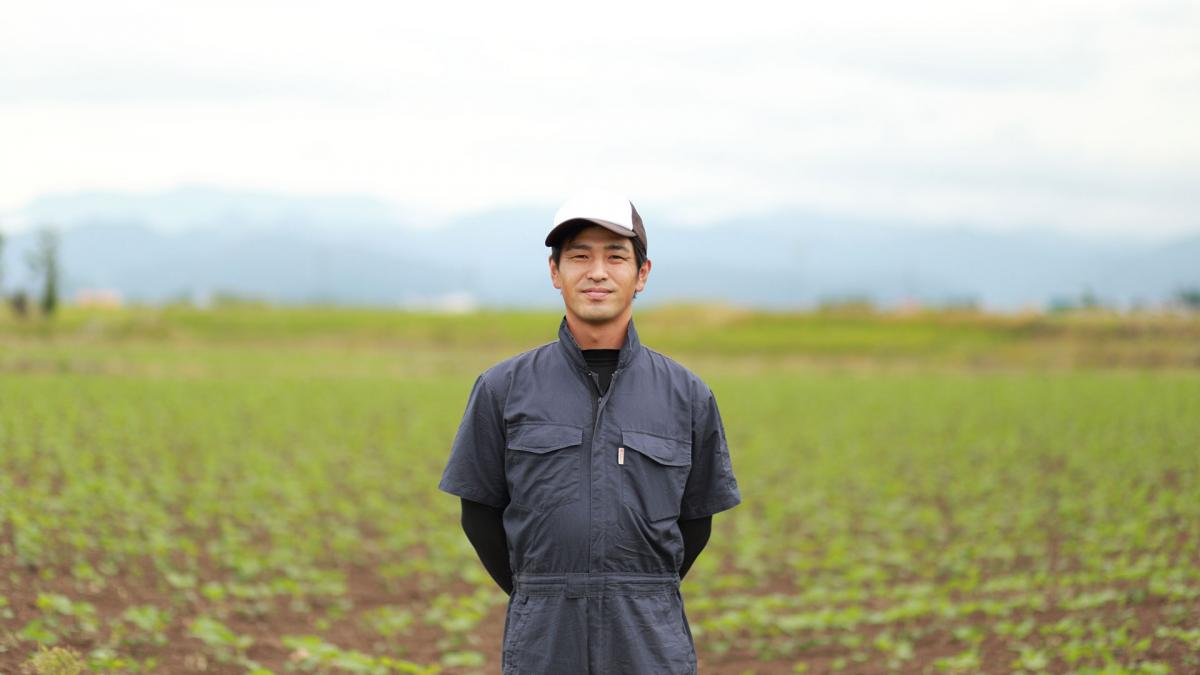 "I want people to eat soybeans more readily, and on a regular basis"
Takuju Hagihara, soybean farmer, Hagihara Farm 
---
List of Key Agricultural Products from Takahata-machi, Yamagata Prefecture