Alena Matĕjka: Journey to the mystic world
Alena Matĕjka: Journey to the mystic world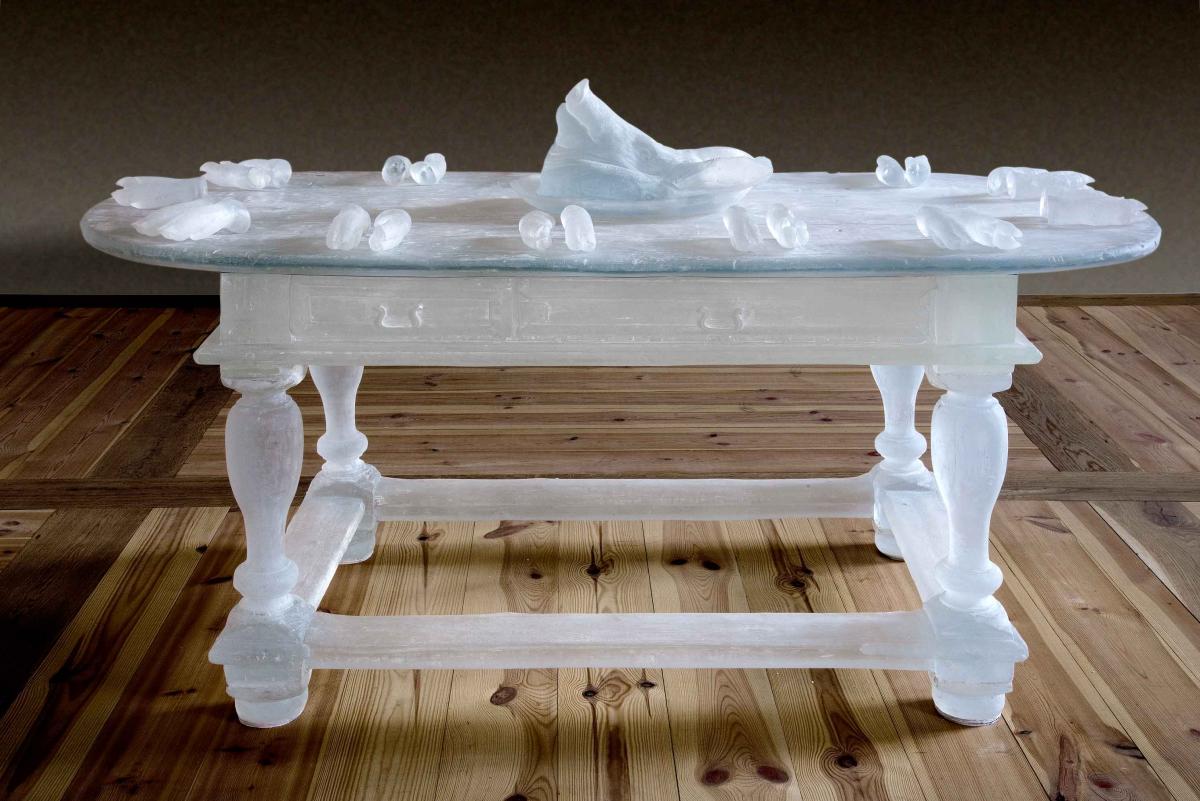 "Alena Matĕjka: Journey to the mystic world" is the first solo exhibition in Japan by the Czech Republic-based artist Alena Matĕjka (b. 1966). Matĕjka set her heart on becoming an artist from on early age. After attending the Secondary School of Glassmaking in Kamenický Šenov she went on to study at the Academy of Arts, Architecture and Design in Prague, developing a wide-ranging practice using such materials as glass and stone. Taking inspiration from chance encounters in her daily life, the natural environment around her, connections with other people, and living myths, cultures and stories, she creates large-scale sculptures and installations.
The patterns and materials incorporated in the artworks have been collected by the artist, who conjures a mysterious world in which reality and fantasy seem to merge by combining the narratives and backgrounds of these elements with her own memories, experiences and imaginings. In the presence of her works, our own imaginations expand in various ways as we are drawn into Matĕjka's peculiar worldview.
Period:
July 7 – September 3, 2018
Venue:
Exhibition Room 3 (3F), Toyama Glass Art Museum
Hours:
9:30-18:00 (until 20:00 on Fridays and Saturdays)
*On the first day, the exhibition will open after the opening ceremony.
Closed:
July 18, August 8 and August 22, 2018
Organized by:
Toyama Glass Art Museum
Supported by:
THE KITANIPPON SHIMBUN, THE TOYAMA SHIMBUN, Kitanihon Broadcasting Co., Ltd., TULIP-TV INC., Toyama Television Broadcasting Co., Ltd.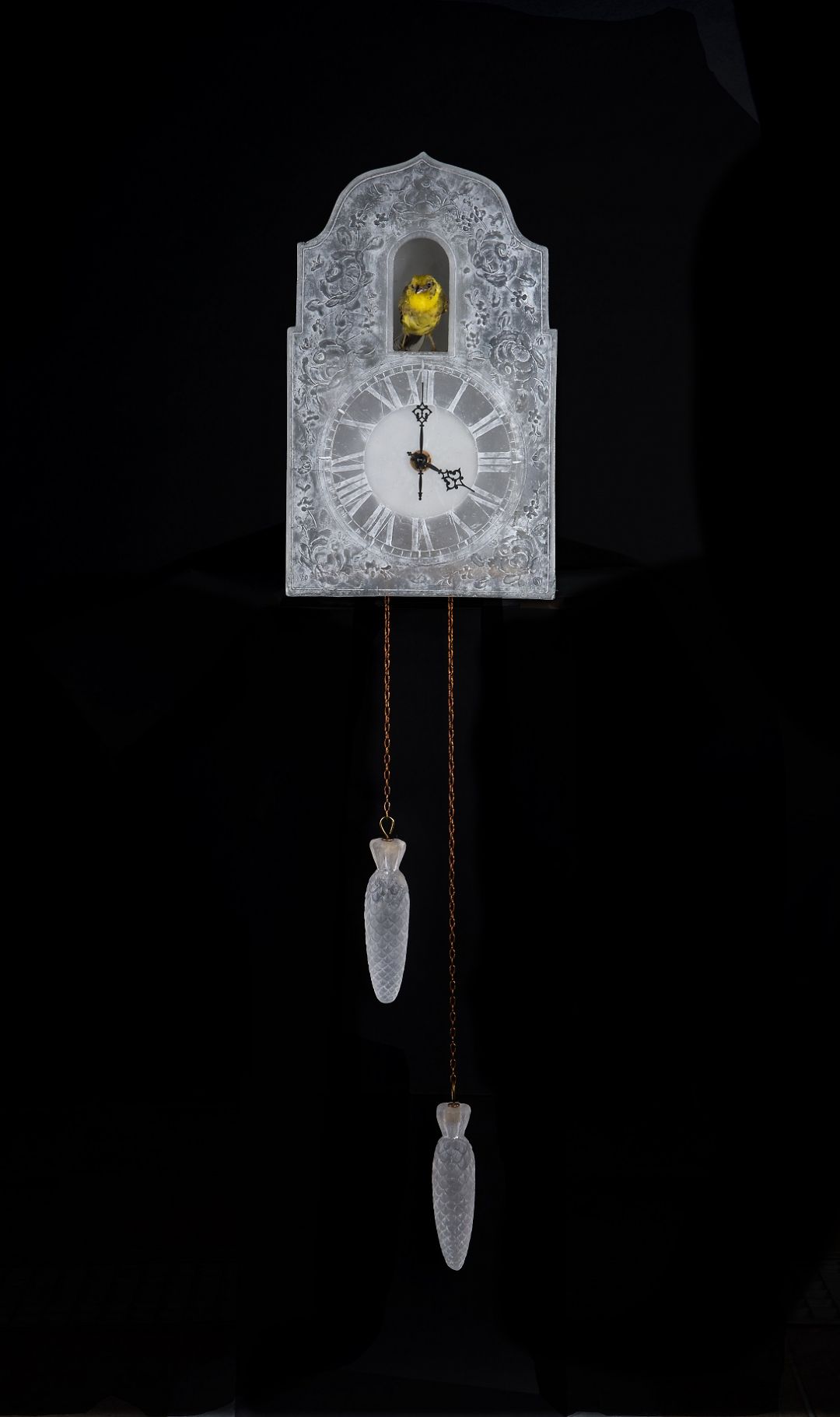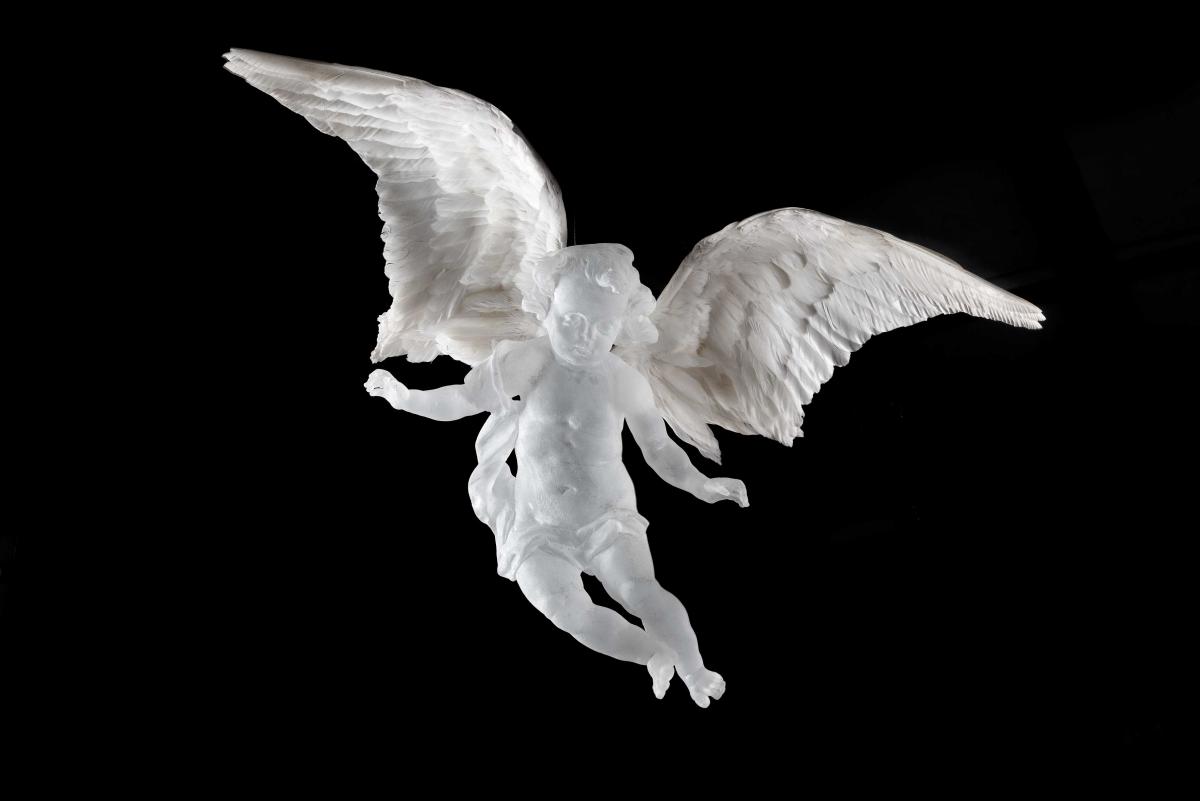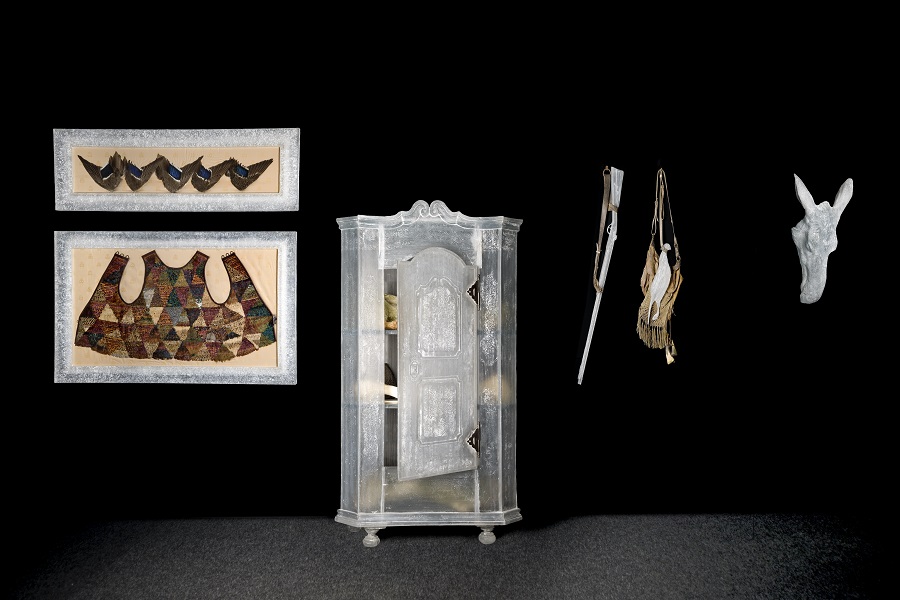 Related Event
Artist Talk by Alena Matĕjka
Note:Consecutive interpreting from English into Japanese will be provided.
Date & Time:
July 7, 2018
14:00 p.m.-
Venue:
Exhibition Room 3 (3F), Toyama Glass Art Museum
Admission:
Please present the ticket for today to the exhibition.
Admission
Adult: ¥700 (¥500) College students: ¥500 (¥300)
*Elem/JH/HS: free
*Price in brackets for groups of 20 or more.
* Combined tickets with other special exhibitions are available.
*Tickets also allow admission to the Permanent Exhibition.
Access
From Toyama St.
20 minute walk
From Toyama St., take the Tram (Shinaidensha) for Minami-Toyama-Eki-Mae and get off at "Nishicho". 1 minutes walk.
From Toyama St., take City Loop Line(Shinaidensha Kanjo-sen) and get off at "Grand Plaza Mae". 2 minutes walk.
Required time
Approx. 10 minutes from Toyama St. by Tram (Shinaidensha)
From Toyama Airport
From Toyama Airport, take a local bus called Toyama Kuko-sen (Toyama Airport Line) and get off at "Sogawa". 4 minutes walk.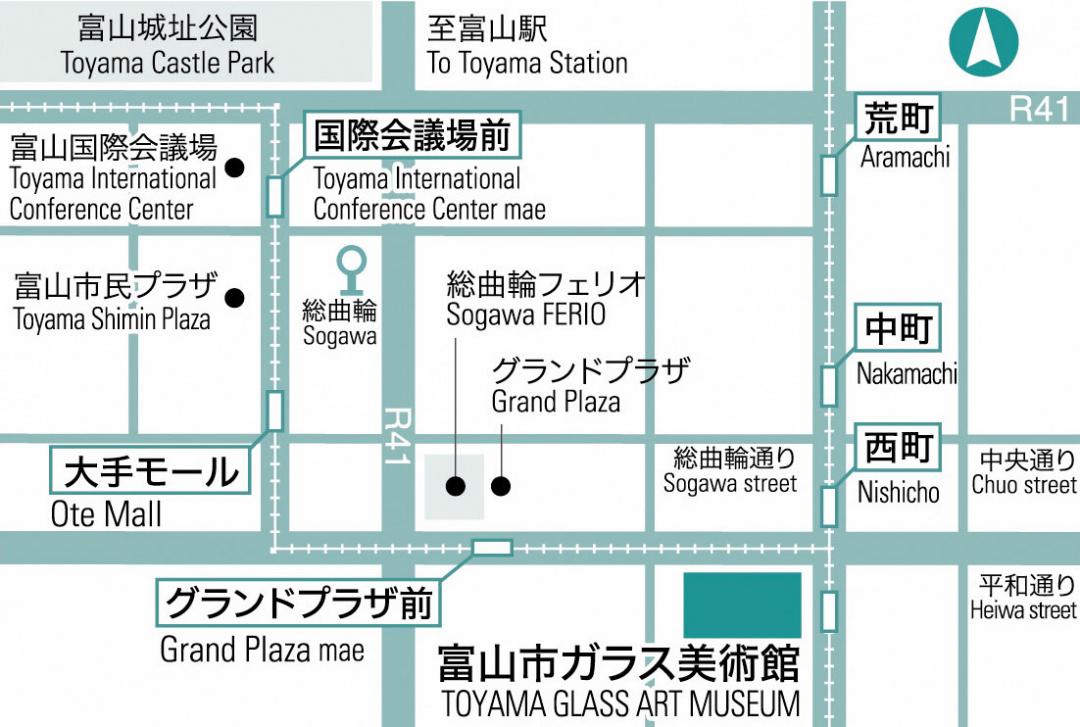 〒930-0062
5-1 Nishicho, Toyama City, Toyama 930-0062, Japan
TEL 076-461-3100
FAX 076-461-3310
http://www.toyama-glass-art-museum.jp/en/