Double Reflection: The moment when you look back at the world (when)
Double Reflection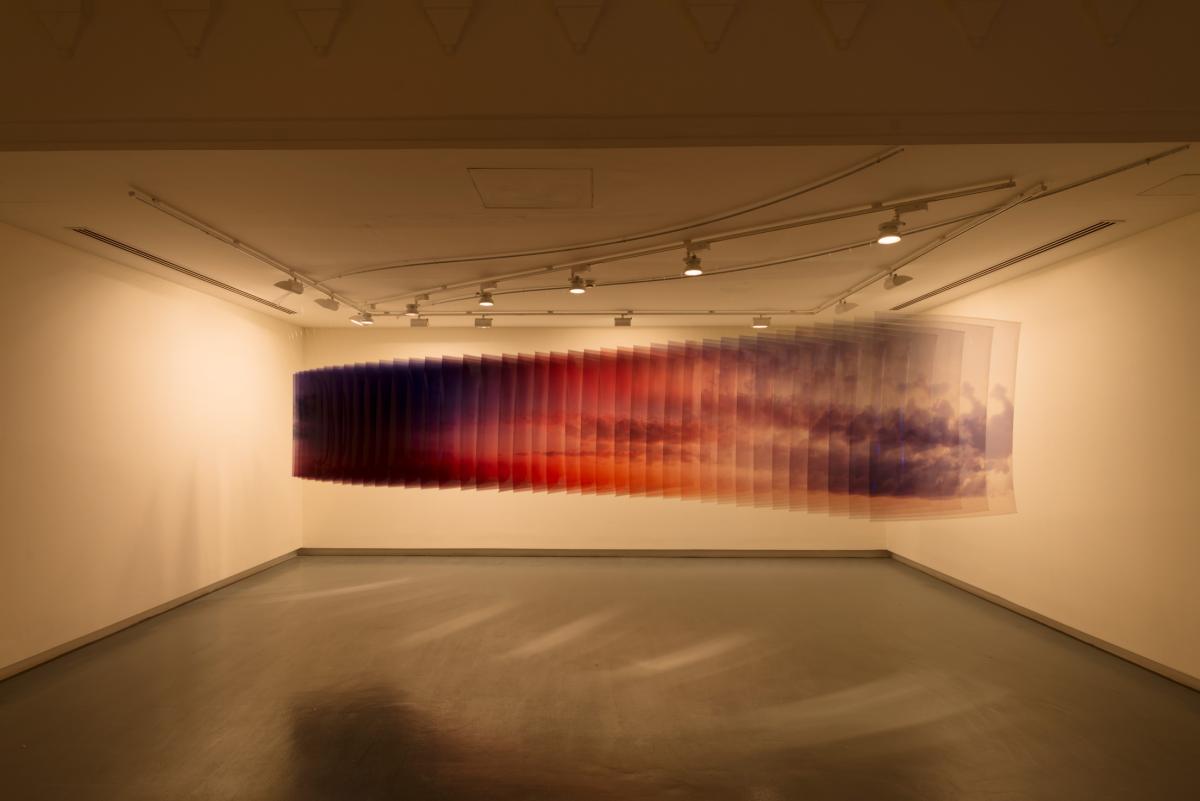 There are many things in our everyday life we are casually spending that we cannot grasp unless we become aware. They are, for example, the flow of time, an existence which is blended into the surrounding space and goes unnoticed, others' or the self's feelings and imaginations, and the nature of things close to us. When looking at the world around us from a different viewpoint than usual, you will see unexpected changes and new aspects. In this exhibition, focusing on what we overlook unless we are aware, we introduce four artists who produce works that will shake our perceptions. By stepping into each world of their works, we feel the artist's awareness as a clue to their production. When the artist's views intersect with ours through the work, we begin to capture the world in a new perspective.
Period:
April 7 – June 17, 2018
Venue:
Exhibition Room 3 (3F), Toyama Glass Art Museum
Hours:
9:30-18:00 (until 20:00 on Fridays and Saturdays)
*On the first day, the exhibition will open after the opening ceremony.
Closed:
April 18, May 9, May 16 and June 6, 2018
Organized by:
Toyama Glass Art Museum
Supported by:
THE KITANIPPON SHIMBUN, Kitanihon Broadcasting Co., Ltd., TULIP-INC., Toyama Television Broadcasting Co., Ltd
Artists:
NAKANISHI Nobuhiro , SASAKAWA Kenichi ,
YAMAMOTO Kazuya , MATSUMIYA Shoko
*In the order of exhibited works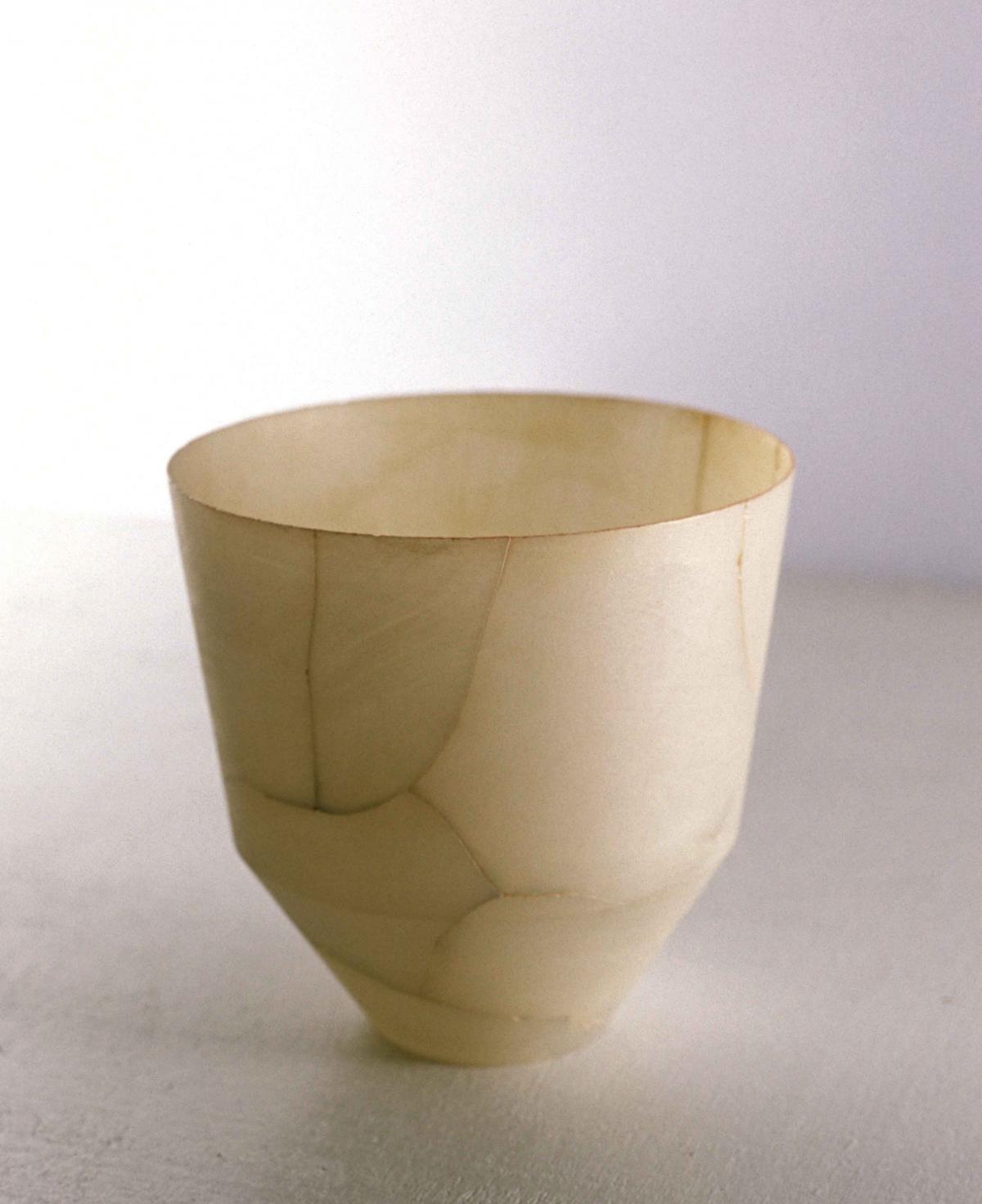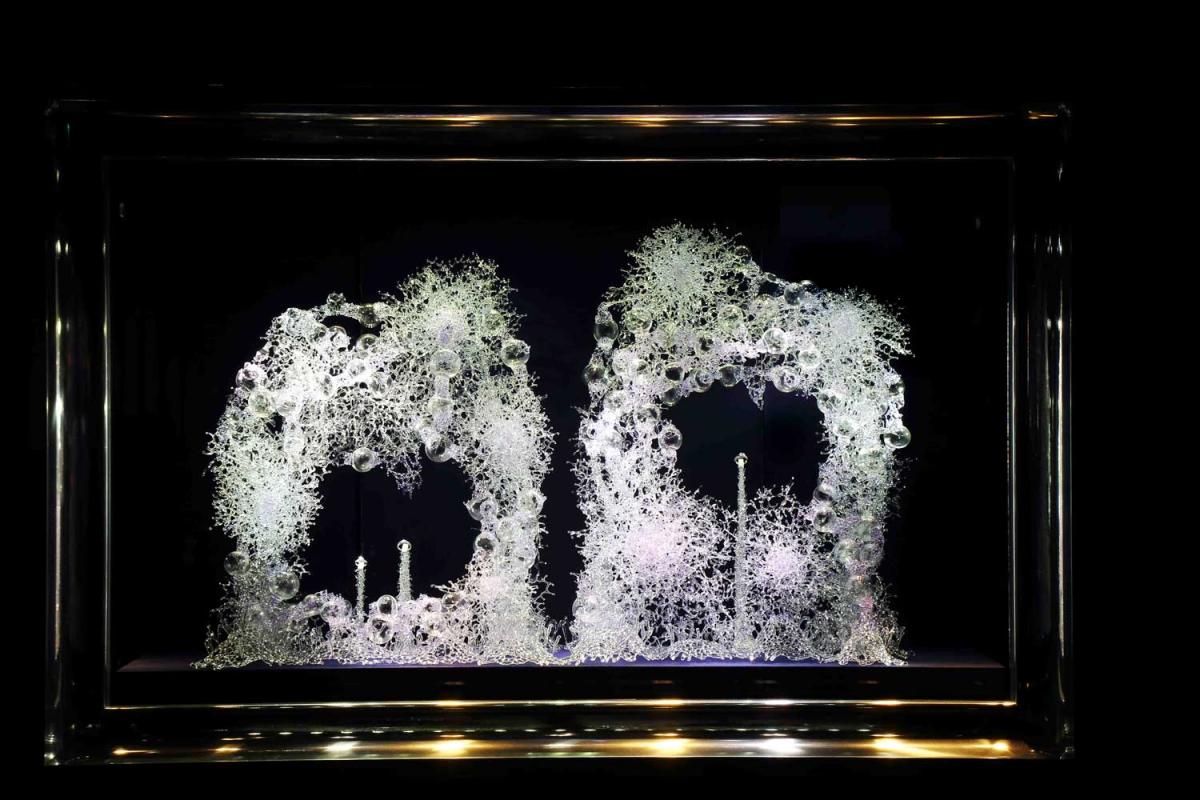 Admission:
General: ¥700 (¥500) College students: ¥500 (¥300)
*Elem/JH/HS: free *Price in brackets for groups of 20 or more.
* Multi-Facility Pass: Double Reflection exhibition and the other special exhibitions tickets are available.
*Tickets also allow admission to the Permanent Exhibition.
Access
From Toyama St.
20 minute walk
From Toyama St., take the Tram (Shinaidensha) for Minami-Toyama-Eki-Mae and get off at "Nishicho". 1 minutes walk.
From Toyama St., take City Loop Line(Shinaidensha Kanjo-sen) and get off at "Grand Plaza Mae". 2 minutes walk.
Required time
Approx. 10 minutes from Toyama St. by Tram (Shinaidensha)
From Toyama Airport
From Toyama Airport, take a local bus called Toyama Kuko-sen (Toyama Airport Line) and get off at "Sogawa". 4 minutes walk.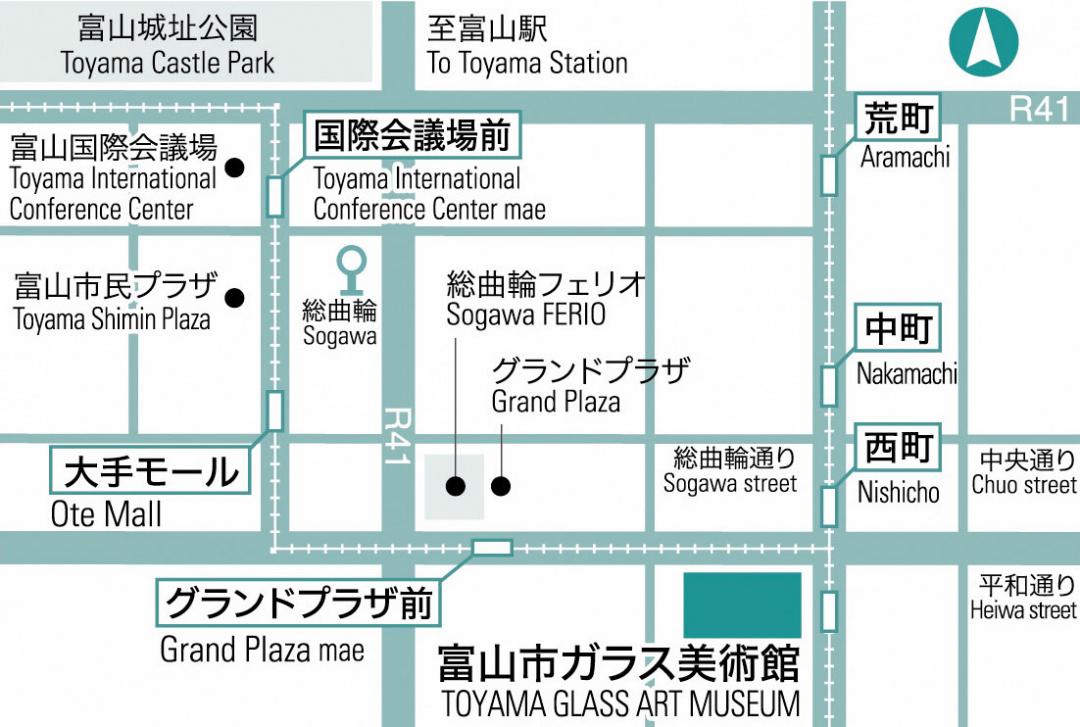 5-1 Nishicho, Toyama City, Toyama 930-0062, Japan
TEL 076-461-3100
FAX 076-461-3310
http://www.toyama-glass-art-museum.jp/en/