Glass Artists from Hokuriku
Diversifying Glass Art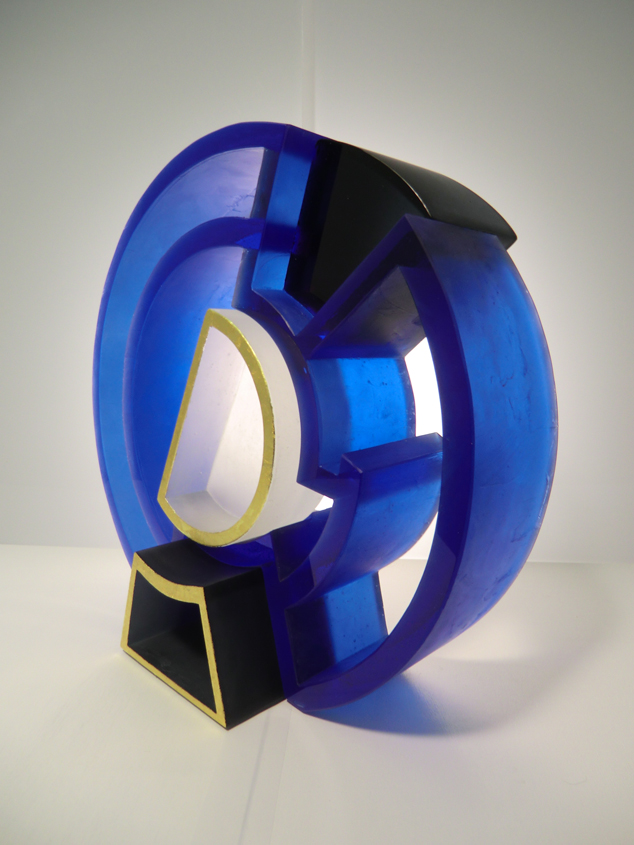 In this exhibition, twelve glass artists who studied and grew up in the three prefectures of Toyama, Ishikawa and Fukui in the Hokuriku respectively and are currently working mainly in this region are introduced.
The Hokuriku, a region where culture of traditional crafts and craftsmanship are alive, also looks to a new area of formative arts including contemporary glass art while developing human resources and working on new initiatives as well.
This is due to the fact that the glass-related facilities such as production studios, educational institutions, and museums have been developed from the 1980s to the present day, and many glass artists from home and abroad gathered.
The artists participating in this exhibition have developed sensibility through many encounters and practices in this area, and have also been pursuing various possibilities of glass as a material. Their respective attempts include comparing the mass of glass that is hard like stone at the normal temperature and the fluidity of molten glass, rearranging long-standing glass making techniques under new ideas to achieve innovative styles, melting various substances into glass to express the changing process of materials, and reproducing the color generated in natural phenomena.
Please enjoy the accomplishments of the Hokuriku artists'creative and diverse formative expressions born from their insatiable spirit of inquiry.
Period:
February 17 – March 25, 2018
Venue:
Exhibition Room 1, 2 (2F), Toyama Glass Art Museum
Hours:
9:30-18:00 (until 20:00 on Fridays and Saturdays)
*The first day will be open from 13:00
Closed:
February 21, March 7 and March 22
The number of exhibited works:
Approx. 50 works
Organized by:
Toyama Glass Art Museum
Supported by:
THE KITANIPPON SHIMBUN, THE TOYAMA SHIMBUN, The Fukui Shimbun, THE HOKKOKU SHIMBUN
Artists:
ICHIKAWA Atsushi, KAWANABE Masaki, KISHIMOTO Kohei, KOGURE Norikazu, SANO Youko, TAKAGI Motohide, TSUMORI Hidenori, FUJIKAKE Sachi, Václav ŘEZÁČ, YASUDA Taizo, YAMANO Hiroshi, YOKOYAMA Shohei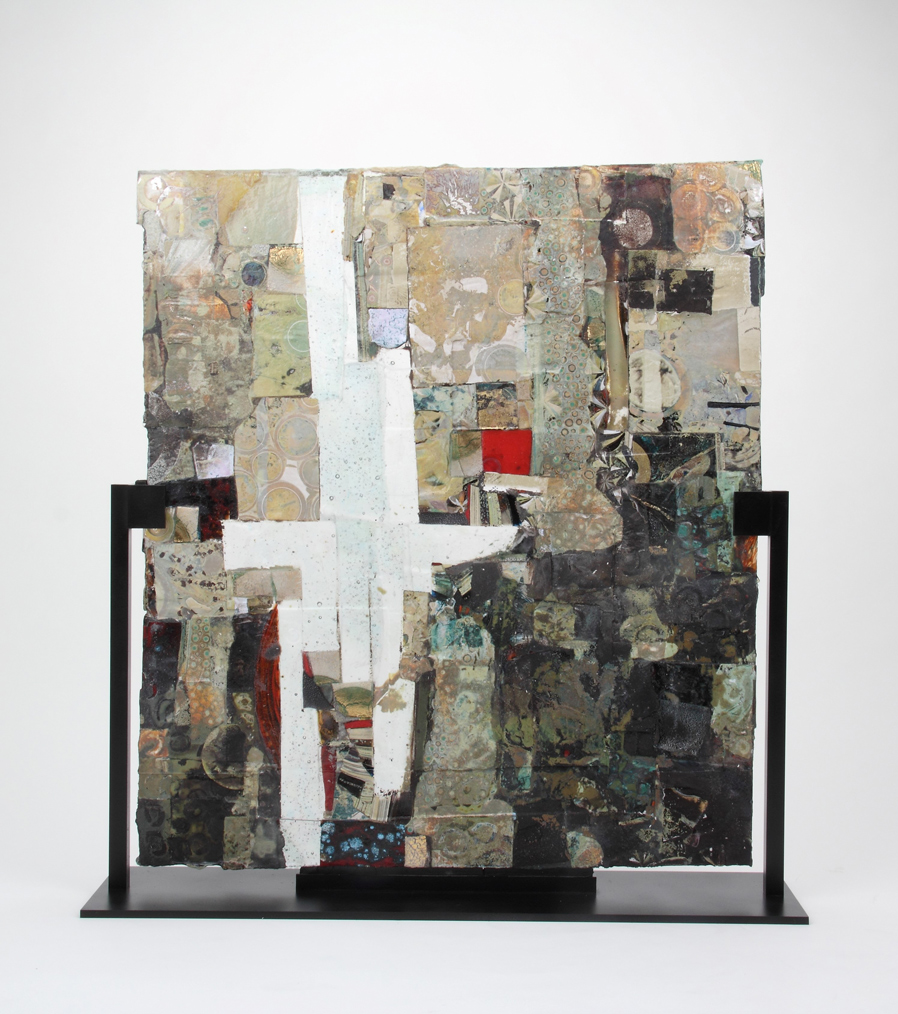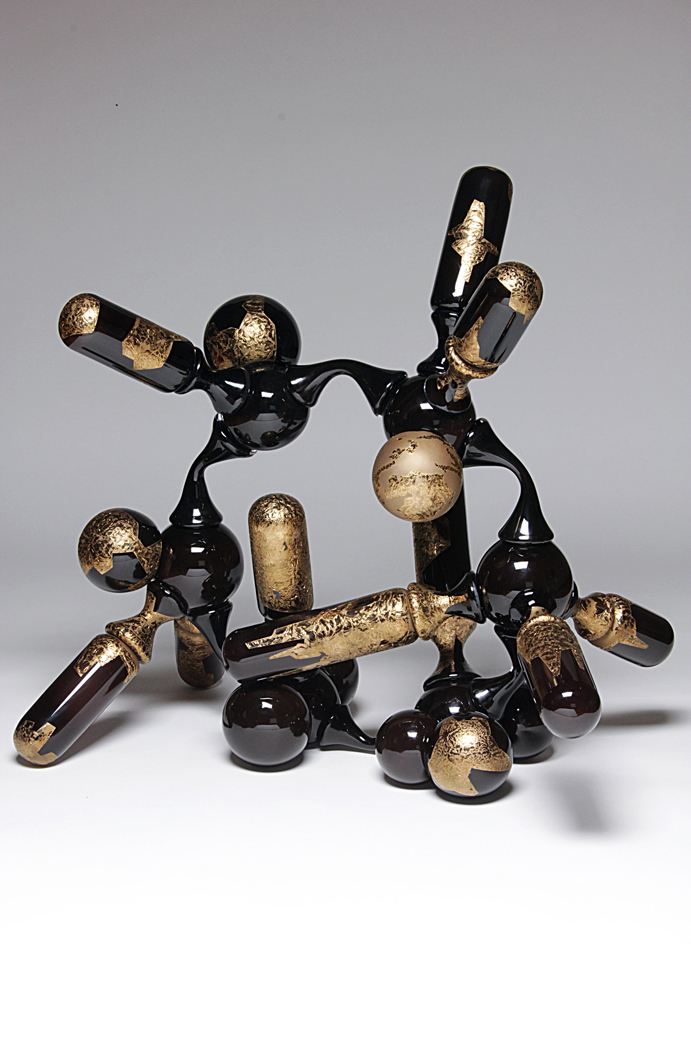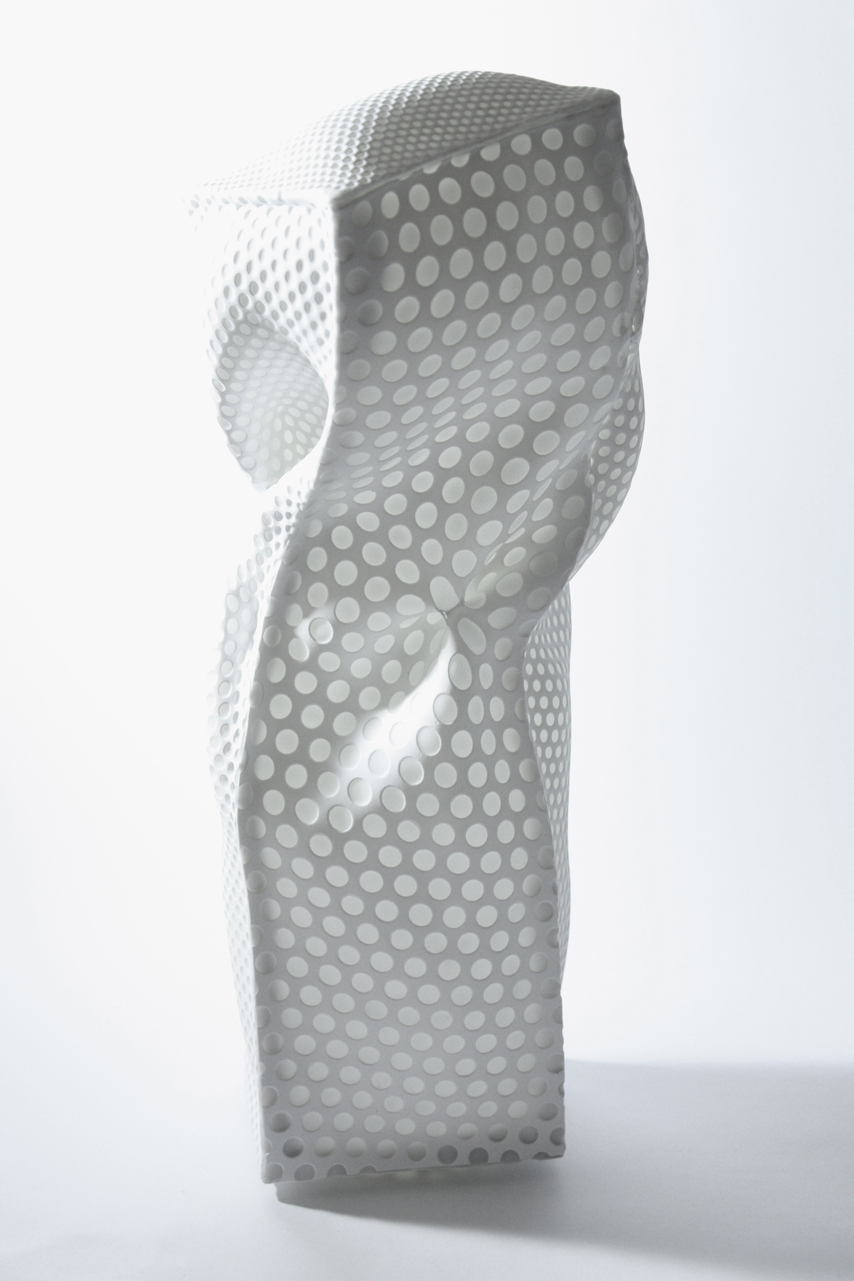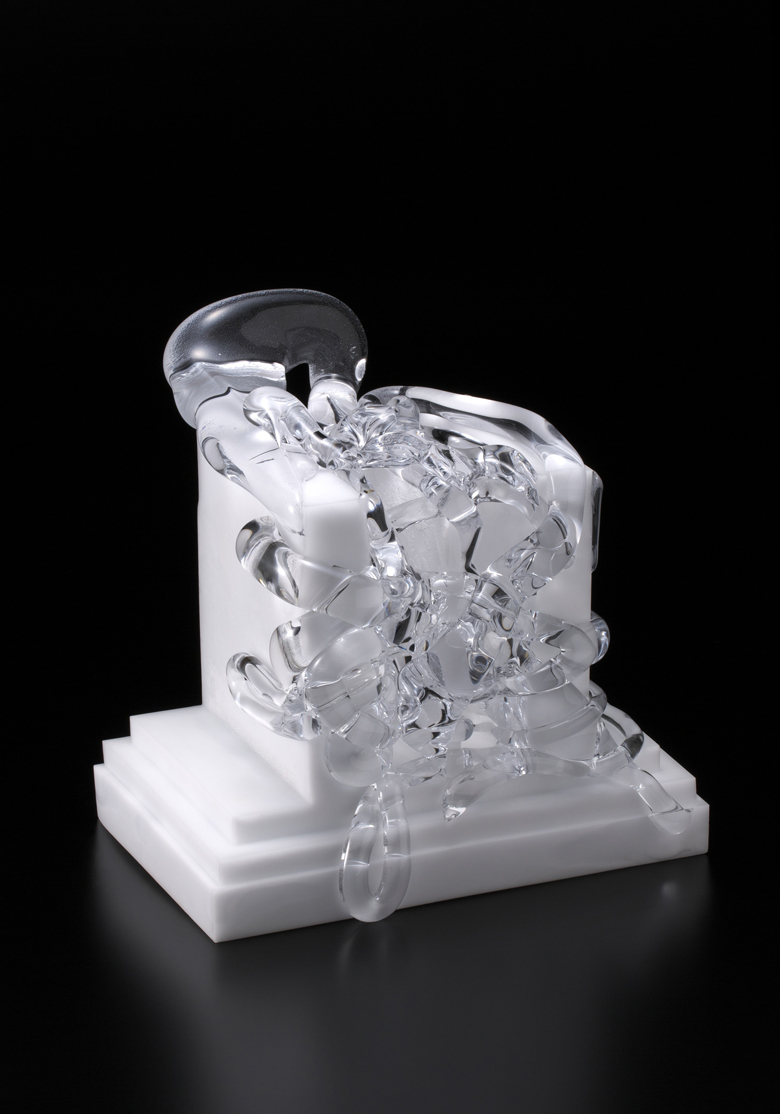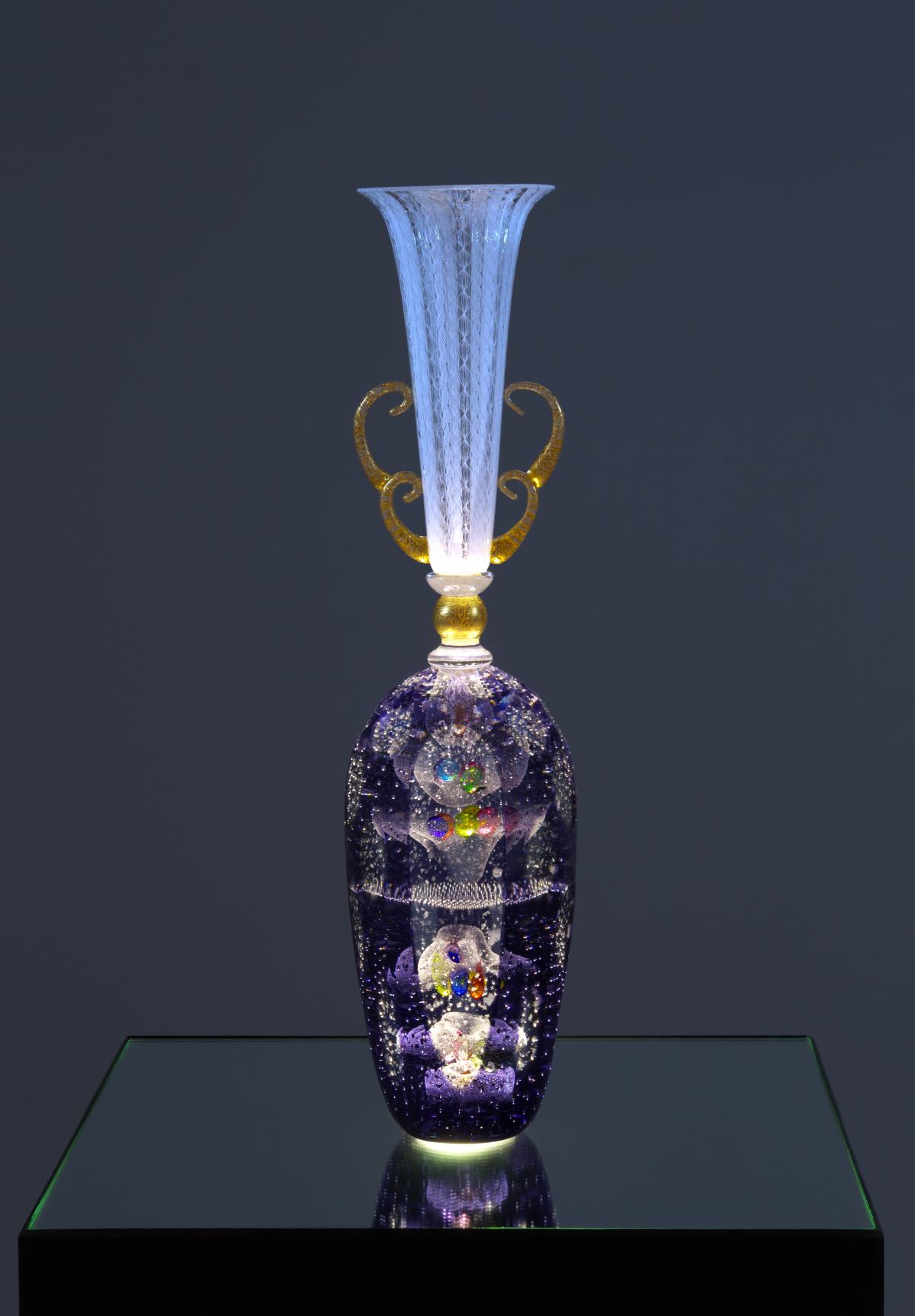 Admission:
General: ¥500 (¥300) College students: ¥300 (¥200)
*1 Elem/JH/HS: free
*2 Price in brackets for groups of 20 or more.
*3 Tickets also allow admission to the Permanent Exhibition.
Access
From Toyama St.
20 minute walk
From Toyama St., take the Tram (Shinaidensha) for Minami-Toyama-Eki-Mae and get off at "Nishicho". 1 minutes walk.
From Toyama St., take City Loop Line(Shinaidensha Kanjo-sen) and get off at "Grand Plaza Mae". 2 minutes walk.
Required time
Approx. 10 minutes from Toyama St. by Tram (Shinaidensha)
From Toyama Airport
From Toyama Airport, take a local bus called Toyama Kuko-sen (Toyama Airport Line) and get off at "Sogawa". 4 minutes walk.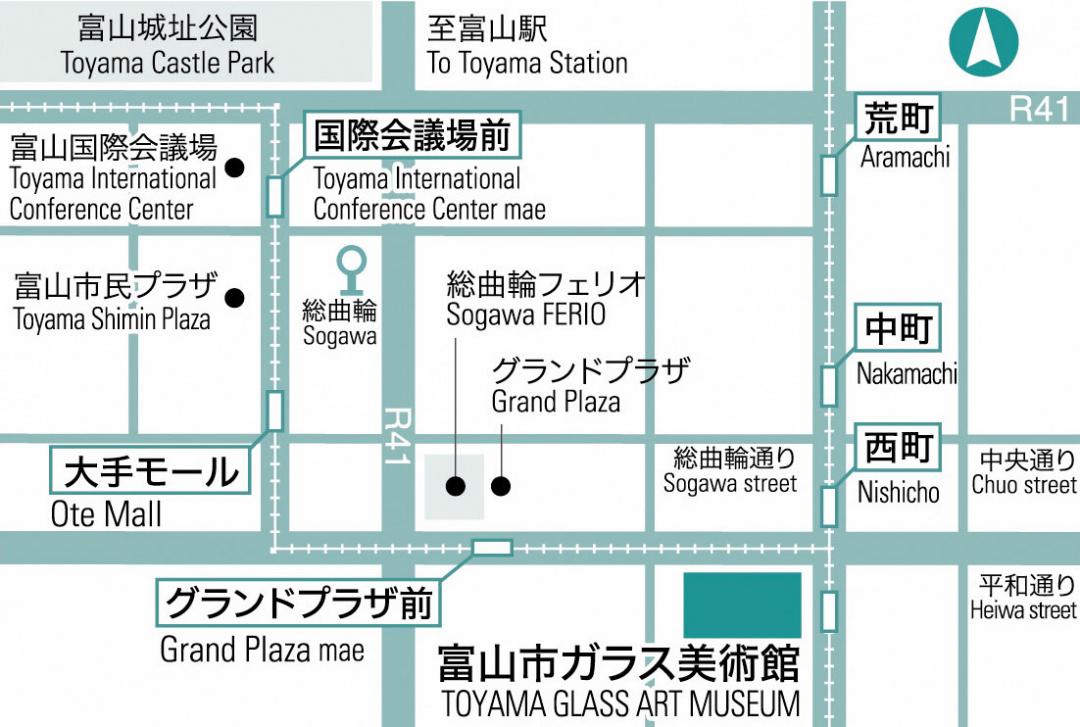 5-1 Nishicho, Toyama City, Toyama 930-0062, Japan
TEL 076-461-3100
FAX 076-461-3310
http://www.toyama-glass-art-museum.jp/en/