Takada Castle's 1,000,000 Visitors Cherry Blossom Festival (One of the top three spots in Japan for evening cherry blossom viewing)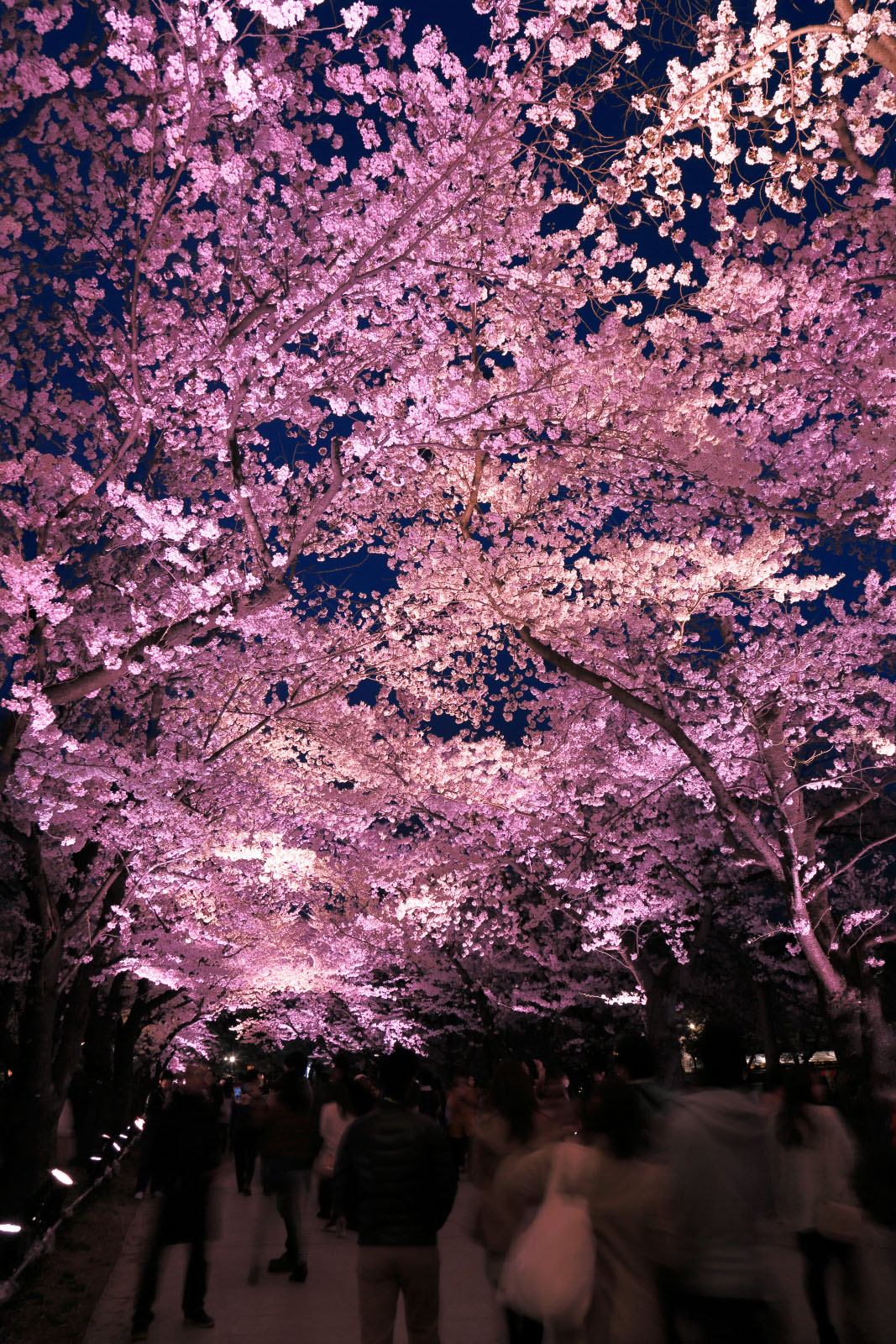 When:
Friday, April 6 to Sunday, April 22, 2018
Place:
Takada Park, Joetsu City, Niigata Prefecture
Best time to view blossoms:
around April 10 (blossoms were in full bloom last year (2017) from April 10).
Festival Information:
Takada Park has 4000 Somei Yoshino-variety cherry blossom trees. When the trees are in full bloom, 3000 lights are turned on, illuminating the trees and creating one of the three best spots in Japan for night cherry blossom viewing. In addition, many of the trees are reflected on the moat of Takada Castle, resulting in a truly breathtaking view.
Highlights:
- a long line of trees in a certain section of the park makes for a natural tunnel and is called "Sakura Road".
- The view from the south moat has become known as "cherry blossoms with the lingering snows of the distant mountains".
Food and Drink:
There are over 300 vendors throughout the park, serving a wide variety of foods such as okonomiyaki, ramen, soba, udon and many others. There's something for everyone to enjoy! At some stalls, local delicacies are also available.
The top three places to view night cherry blossoms in Japan are Takada Park in Niigata Prefecture, Hirosaki Park in Aomori Prefecture and Ueno Onshi Park in Tokyo.
Other:
- 2012 - Takada Park chosen by CNN as one of the five best places in the world for flower viewing
- 2013 Certified by the Japan Night View Heritage Association as a beautifully illuminated site
- 2014 Certified by the Japan Night View Heritage Association as one of three major spots for night castle viewing
Access:
15 minutes on foot from Takada Station. Takada Station is accessible from JR Joetsu Myoko Station on the Echigo Tokimeki Line.
Address:
Niigata Prefecture, Joetsu City, Motoshirocho