Café DORF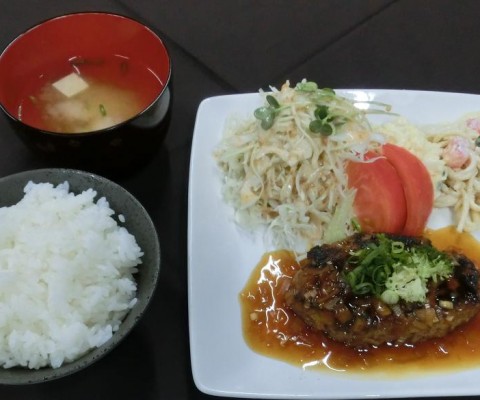 Experience our "Casual Lunch," western food in a kominka old house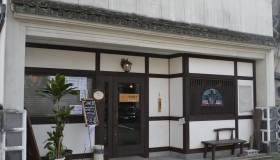 Utilizing a kominka old house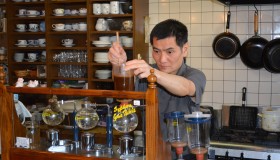 Our manager, with a knack for Osaka-born cuisine
Present and Past cross in this kominka old house, as a café, and for lunch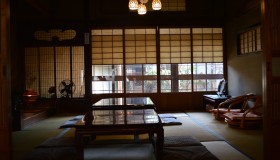 How about sitting for a while and enjoying a hot cup of coffee?
Please spend a delicious time with us, here at our kominka, or old house, which was built during the Taisho Period (1912-1926).
We can boast of our "omu-rice" and "hamburg." Our "Casual Lunch" is for 600 yen with either hamburg, pork-steak, or chicken-steak as a main dish.
Its bonus is an after-lunch soft drink with a 200 yen discount.
Within the store, we have counter seating and tables and seats available too. We recommend the tatami-matted back area, a favorite among those accompanying small children, and groups.
- Shop information -
Café DORF
Address
1949 Uchiko, Uchiko-cho, Kita-gun, Ehime, Japan
TEL
0893-44-5766
Opening hours
9:45-19:00
(Last order 18:00)
to your budget
Casual Lunch 600 yen. Cake from 350 yen. All kinds of western food and sweets.
Closed
First and third Tuesday of every month (open on holidays)
Parking
3 car capacity
---
---
Select by type
Ramen-noodles and Chinese Restaurants
---
Uchiko Sampo
---
---
Uchiko town official website
http://www.we-love-uchiko.jp/