Basic course with a paid guide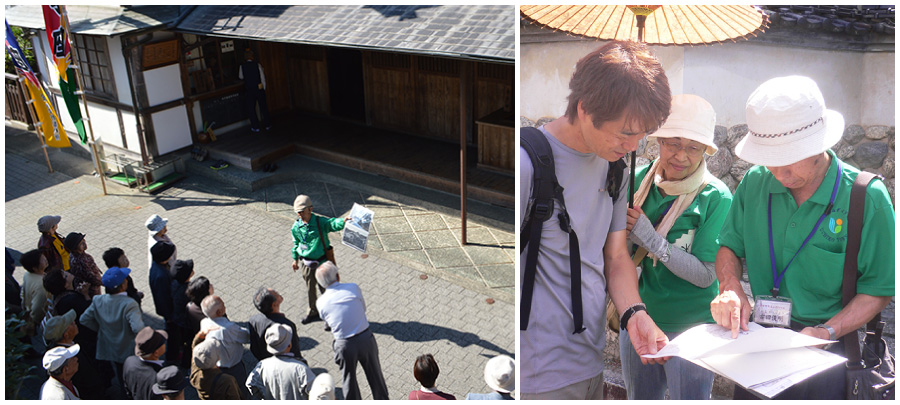 Together with a local guide


Town walk


Stroll around the area from Yokaichi Gokoku, which is full of the town's popular tourist spots, to the playhouse Uchikoza, with a local guide.Enjoy the nostalgic townscape and a walk full of warmth.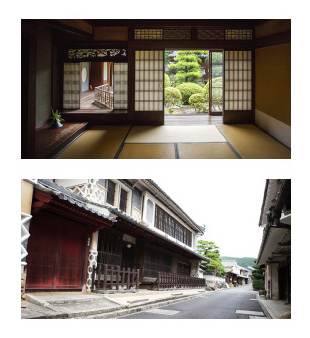 A local guide makes walking around the town more enjoyable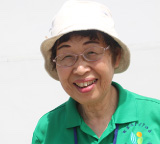 Uchiko town guide association

Representative Ms. Ochi
I show you all the attraction of Uchiko!
The "Uchiko Town Guide Association" volunteer guides will guide you from the popular tourist spots in Yōkaichi-Gokoku on an approximately 1.2 km long section up to the Uchiko-za theater.We want to show all tourists the best of Uchiko, and guide you as our contribution to the hospitality of Uchiko.
Please enjoy the "town walk" through the nostalgic streets full of warmth and kindness of the local people in Uchiko.

The guides will lead you to all the attractions not mentioned in any guidebook and show you the fascinating way of life in former times.


---
Tour with a local guide
Number of people for each tour
Participation up to 20 people per group.
travel time
1 to 2 hours
Guide fee
For each participant 300 yen
Tourist attractions
Admission to the "Japan wax museum", the "Museum Work & Life of Merchants" and the "Uchiko-za theater" is according to the terms of the guided course.
Reservation
Please reserve for a guide 1 week in advance.
After the guide has been determined, the person in charge will contact you.
Please understand that in some cases it may not be possible to provide a guide.
Application / Contact
Uchiko Town Visitors Center
TEL 0893-44-3790
FAX 0893-44-3798
Town guide application form >>
To make a reservation, please download the Uchiko town guide application form and fill out the necessary information.
---
Applications for English guides

Explanations of sightseeing spots are provided in English by the Uchiko Volunteer Guides for Foreigners. Feel free to use the service.
Uchiko Locals facebook
Please apply for English guides here (reservations required) >> >>
---
---
Walking trails
---
The Uchiko Stroll
---
---
Uchiko town official website